Nonic a startup founded by Shivam Mishra, aims to reduce the usage of plastic in the FMCG sector. This organization is helping people adopt an eco-friendly lifestyle by offering sustainable options. Talking about his start-up, Shivam said, "At nonic, our vision is to reduce the dependency of plastic in the FMCG sector. We do this by offering sustainable alternatives. Our product range includes bamboo toothbrushes cotton swabs, garbage bags and coconut scrubs."
He further stated, "By helping consumers switch from plastic to eco-friendly alternatives we can say that we have prevented over 100 kgs of plastic from going into landfills." Their flagship product, the bamboo toothbrush is bio-degradable, and unlike its plastic counterpart it does not end up in landfills. The product is made up of bamboo and nylon fibres which make it just as effective as a plastic brush.

Talking about the benefits of using bamboo, Shivam said, "Bamboo is a better alternative for several reasons. Firstly it is biodegradable. Secondly, it has anti-microbial properties which enhance the quality of the product. Thirdly, the use of bamboo provides employment to communities in rural areas." He further said, "We source bamboo for our products from northeastern states such as Mizoram, Tripura, which improves employment opportunities for people in those areas. As demand for products made of bamboo grows, farmers in areas like the northeast benefit as well."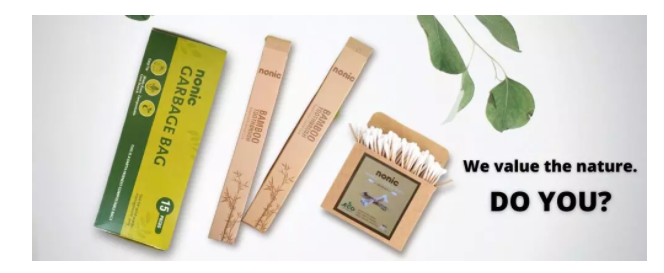 Talking about the awareness campaigns started by his company to bring about change in society, Shivam said, "To make children conscious of the dangerous impact of plastic and to create awareness about sustainable alternatives, we began a campaign which involved the distribution of bamboo toothbrushes for free among school children." He went on to say, "Besides, this we also provide financial support to the farmers associated with us to help them with their children's education. The contributions made by them are unparalleled and we wish to support them in whichever way we can." In addition to helping people make the switch from plastic, the startup is also working towards creating mass awareness of eco-sensitivity.
Written By: Aaron Dias