Ditching her nine to five job in a leading Corporate, Manisha Kulkarni of Nagpur is quite literally enjoying fruits of her hard work. A firm believer in sustainability, Manisha has her kitchen garden where she grows fruits and vegetables by using natural or organic seeds as well as homemade fertilizers. She also owns a nursery of ornamental plants Green Gifts with her friend Ankita Masurkar.
Manisha said, "Growing your vegetables and fruits is always better especially when we are fighting a deadly disease like COVID-19. It assures us of purity and hygiene and we have better control over the methods used for growing them. Though in the city habitat, we have small flats and not much space to produce a lot of things, however if you have a terrace you could utilize the terrace and during one season you could produce two to three types of vegetables or fruits ."
She further said, "These are the things that I am constantly experiencing and experimenting. Vegetables have shown good results. Recently, I am working on fruits on my terrace utilizing the scrapped water tanks and the cooler tanks that we have as they make big planters for fruit trees because fruit trees require much more space and soil. Throughout this fall season, the kids and me collected the leaves and made compost in the same tank so this way we utilized the garden waste into making compost. I also prefer using the seeds of fruits, which is left as a residue. I sowed Guava seeds there from the fruits that the kids ate. So, if you're not eating the seeds, throw them in a new pot, so that a new plant would grow from them. This way, the guava seeds were planted and it is growing into a nice tree. Even, a mango tree has also been planted in a huge drum, which is now two years old. I always tell my kids that instead of throwing seeds, they should plant it."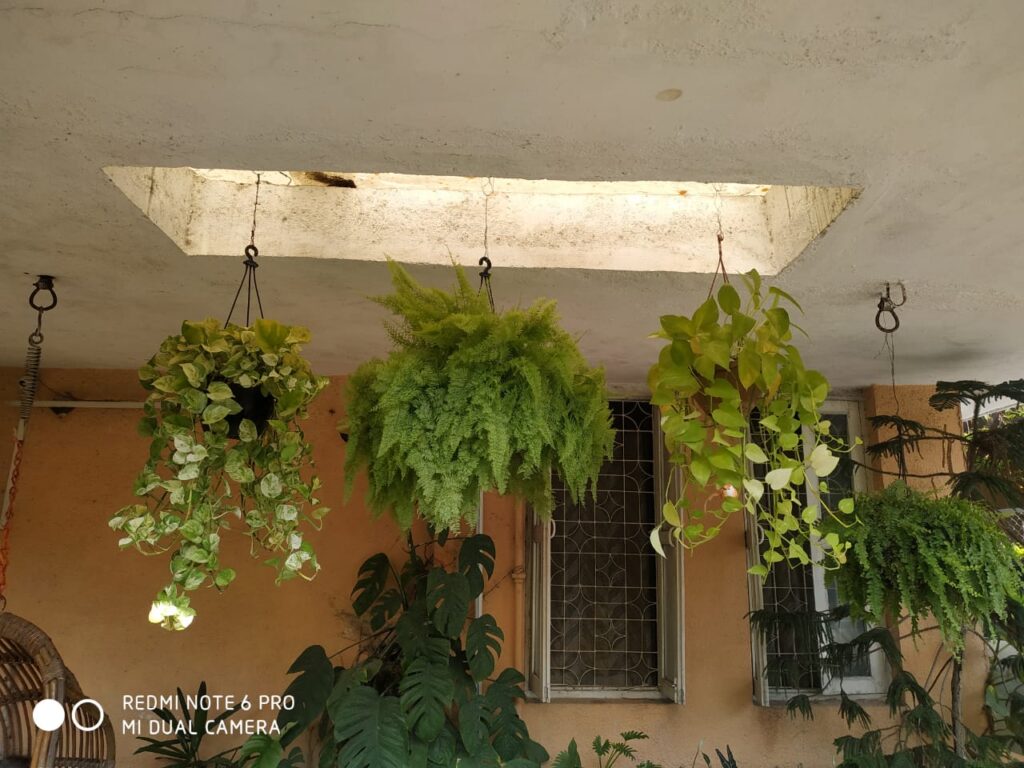 She also explained that she has been teaching the way of sustainable lifestyle to her children by involving them into home gardening activities. "The kids are excited and they learn a lot. The whole concept is about teaching them a way of sustainable living. Pollution and adulteration have reached our houses in every nook and corner, in whatever we eat, drink, and read, everything is polluted. So, at our level, we really can't go and change all those things there, like what the farmer is using or spraying on produce. However, we can make small differences by inculcating these habits in the kids at this age. So, this is a habit that I'm trying to nurture my kids and I think they are taking it nicely.", says Manisha.
Manisha who is growing fruits such as litchi, papaya among others considers her father as her inspiration for gardening. She said, "I have been passionate about gardening since childhood. My father was in the Forest Department and he had this passion for plants and farming as well, 'Kheti Baari' as we call it. As a legacy, his passion has been passed to all of us and all my siblings are fond of plants and the environment. Towards my father's retirement, he started with the nursery business. As he was in a Government office, the nursery was taken care of by my mother, my brother and the rest of us all. Nurturing the plants, taking care and understanding the plants' behaviour, it came very naturally to me."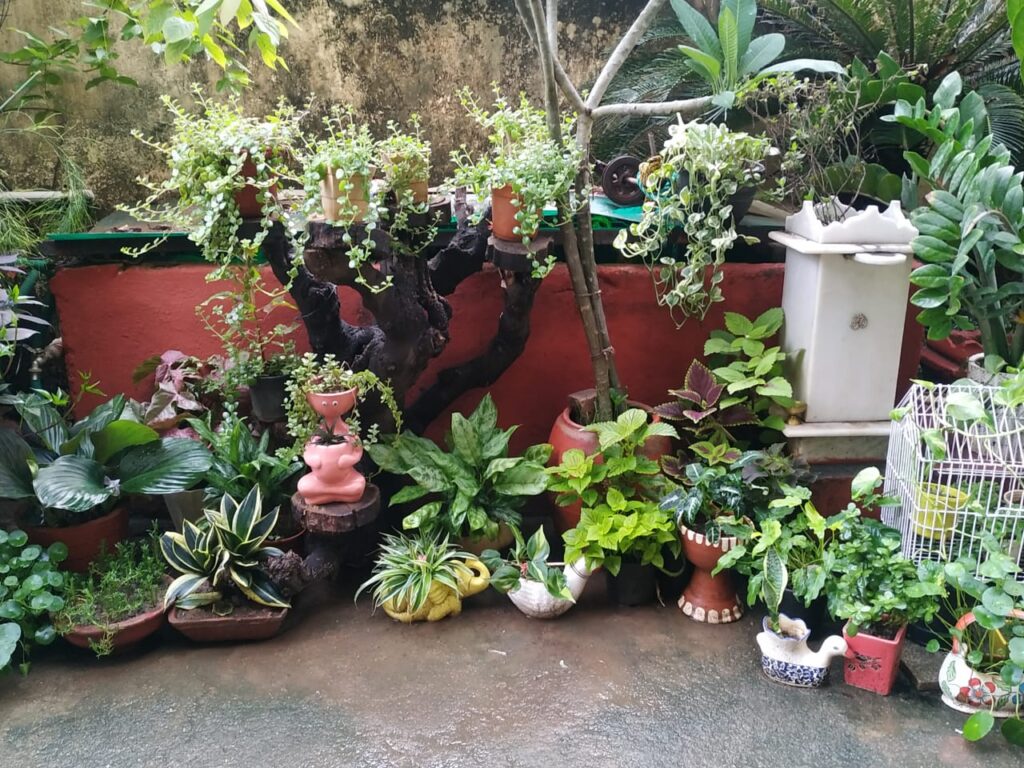 Manisha also believes in creating everything required for gardening at home and she and her kids enjoy spending some quality time together and making compost bins, homemade pesticides and insecticides. She said, "As the gardening genes have been passed on from my father to me , I guess my younger kid has also inherited the same qualities. Whatever my younger kid eats, he asks me whether he can keep it for planting. I always keep telling that let us try, some might grow, and some might not. When I shifted from a regular corporate career to home gardening or home farming, I thought that we should somewhere try to control this pollution and adulteration of food at our level."
She further said, "So, my thing is that I try to focus on homemade pesticides. Though it might not give you the same amount of produce as chemical fertilizer do but whatever you get is pure. For insecticides and pesticides, there are a lot of home remedies from our kitchen that were initially being used as pesticides. One of the best pesticides that I always believed in and use is castor oil spray. Castor oil is very useful in curing aphids that grow on papaya. There is another homemade pesticide spray that I am finding useful is the tobacco decoction. Tobacco has to be soaked in water overnight and filtered out in the morning and the decoction that you get has to be diluted to a certain extent. Now, it depends on what kind of infection you have if it is very strong, you could spray the strong decoction as well. But it smells very foul, so it is advised that you could dilute it further and then spray. So these are the two pesticides that I regularly use. The third one is the basic one, which I almost tell everybody that you could use it; it is the simple mixture of baking soda and hand wash. This could be sprayed two to three times a week and that will give you relief from insects."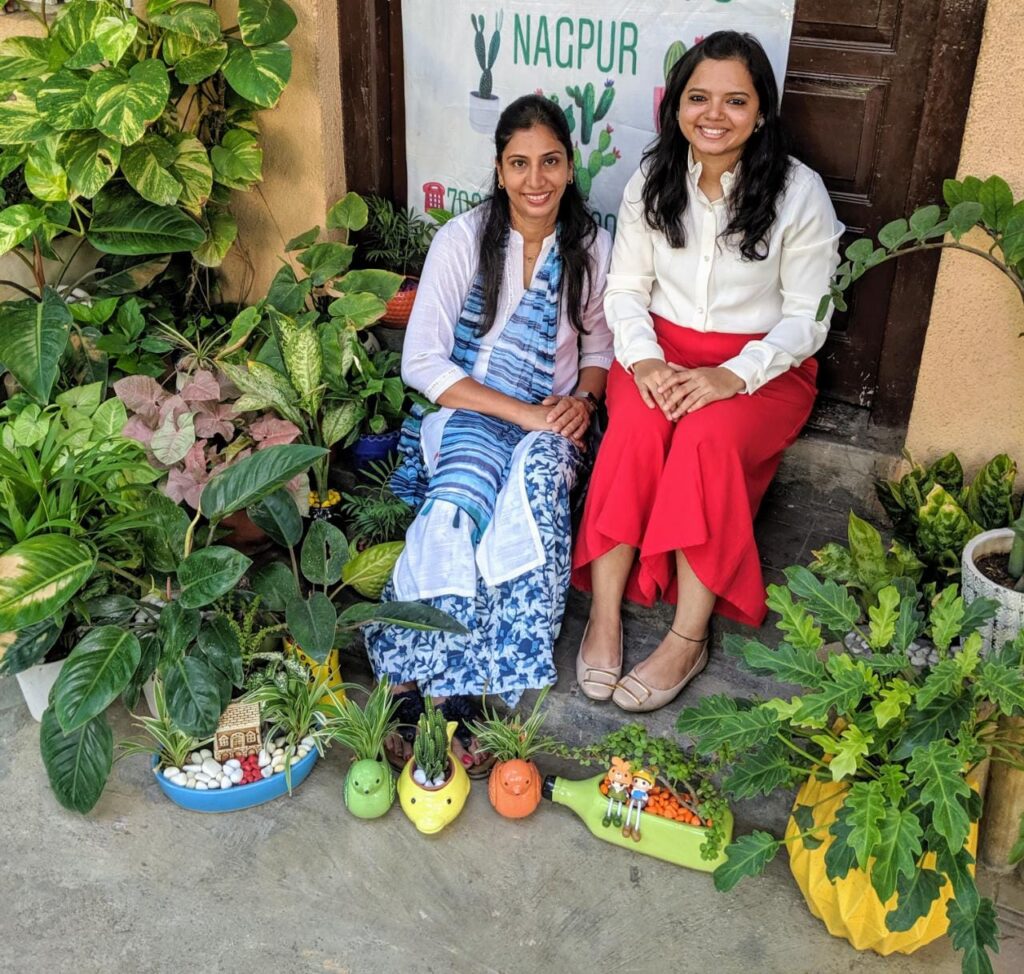 Manisha left the job of HR at an IT company and took up gardening full time. She and her friend Ankita Masurkar have been working on the business named Green Gifts Nagpur where they make exceptional 'green bouquets', which according to Manisha are "small arrangements into ceramic trays whose shape and size varies as per your requirement. Manisha said, "Despite being the costliest, flower bouquet eventually dry out in two to three days but our alternative of indoor plants decorated as per the theme are long lasting and nature friendly too."
Manisha also highlighted that urban gardening is growing immensely and it is good for the environment. She said, "It is good that everyone is showing interest in gardening and I would recommend more people to come forward and indulge in making your environment healthy. I would suggest them to visit nurseries and choose plants as per your requirement. Nowadays, you must have also read so much about indoor air purifying plants. These plants are the ones that are very low on maintenance. Watering them once in a week is enough the advantages of these plants are many and they also absorb the indoor pollutants."
Written By: Srijani Roy Chowdhury