Innovation with a sense of sustainability is the key ingredient for Pooja Apte Badamikar who started her startup Blink Green in Pune that creates beautiful footwear out of scrap tyres. Her initiative of creating high quality, stylish and sustainable footwear proves that fashion and sustainability can go hand in hand.
Even though made out of tyres of cars, trucks and even aeroplanes, this footwear will leave you stunned by their stylish appearance. These footwears are available in a variety of styles such as Kolhapuris, Mojaris, sandals, and even heels.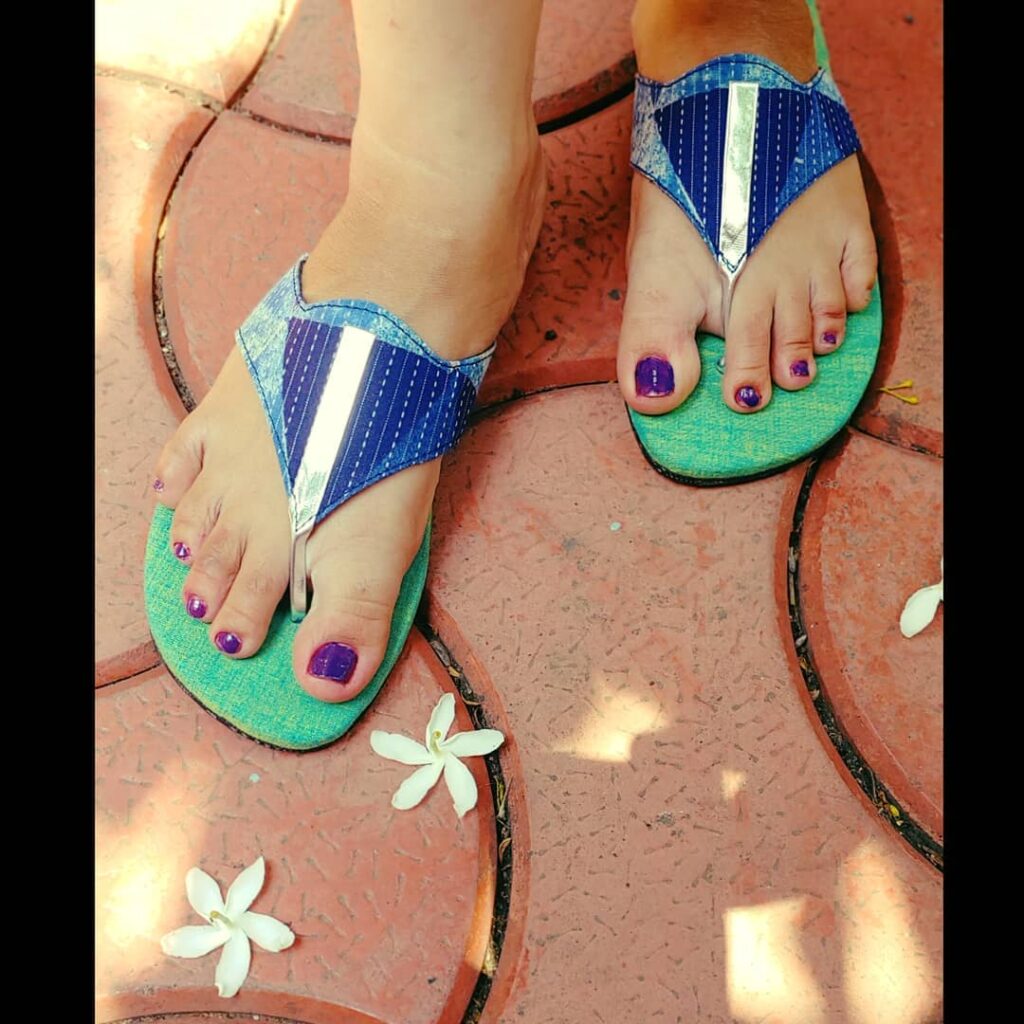 "After quitting my job, I started exploring different methods of upcycling and was hooked with tyre scrap. I always used to wonder what new thing can be created out of it so that it does not lie in surplus around us. We cannot use these scrap tyres in vehicles again due to the policy of the government. Since tyre does not decompose easily so they are a hazardous addition to our landfills. So I thought why not make something out of this scrap that could be used regularly?" Pooja explains while talking to The EarthView.
Pooja discovered footwear can be brought out of scrap tyres and began to research further. "It is known by very few people that our ancestors were using tyres to bolster the durability and strength of footwear. These days, only cobblers use a bit to repair the chappals or shoes or else the tyre scrap is a completely unrecognized sector," she adds.
In October 2018, Badamikar prepared two prototypes – one made out of discarded aeroplane tyres and the other out of discarded truck tyres. "I participated in a competition organised jointly by Start-Up India and the Maharashtra State Innovation Society. I was successful in securing the second prize in the woman entrepreneur category and thus an idea was converted to an enterprise, Blink-Green. Later, I started exploring about footwear and approached cobblers for the onset of my business," she added.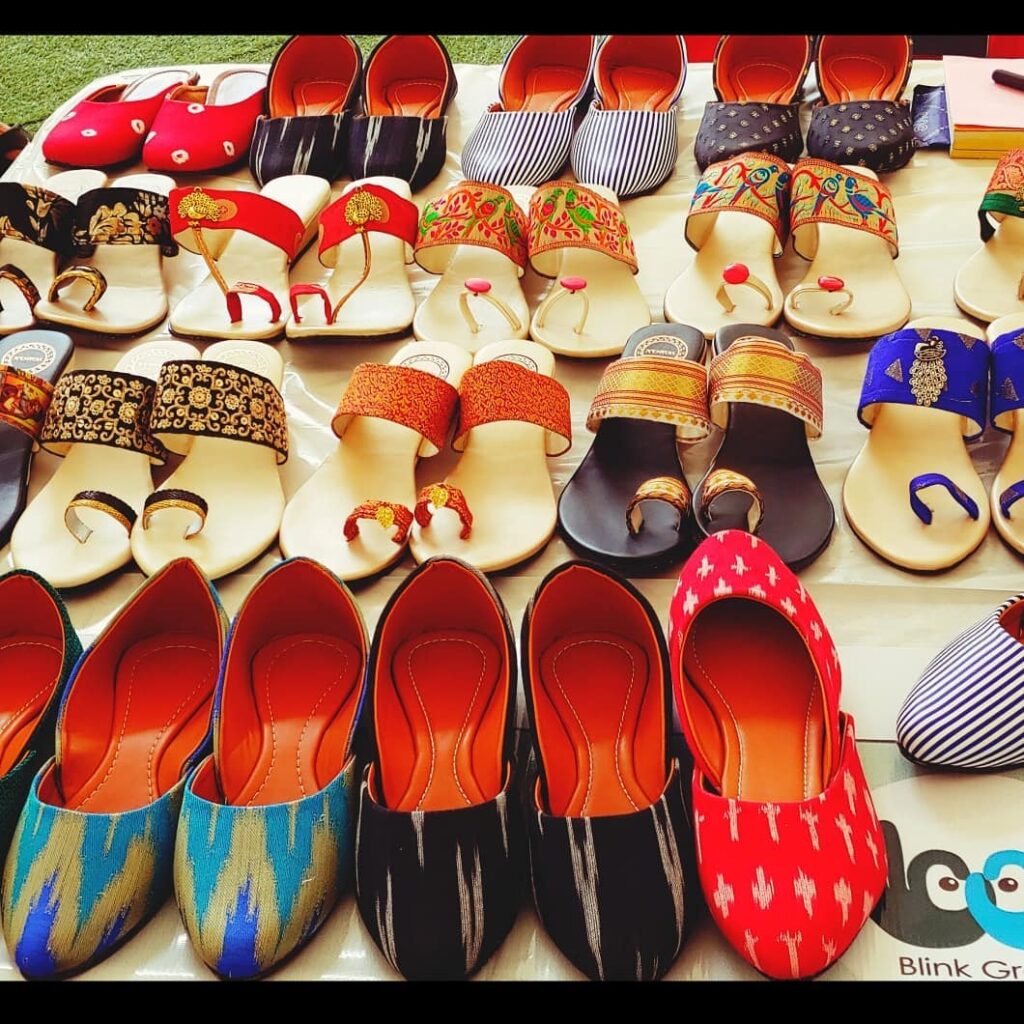 The initiative of making footwear by up cycling tyres began under brand name Blink Green and Nemital fashion, derived from Sanskrit words: 'Nemi' meaning chakra or tyre, and 'tal' meaning sole. She has also won the upcoming woman entrepreneur in the event organized by Startup Yatra.
In her quest to remain eco-friendly, she has shunned the use of plastics and leather in her products. "Sponge and rexine are our prime substitute for the plastics and used in upper layers of the footwear while the belts are made from cloth and other ornamentations. I crafted all the designs of initial footwears myself based on the latest trends. Also, collaborated with two women who stitch the belts and other proceedings of stitching and the final product is done by the cobbler," she said.
While a sustainable design may be the key to Pooja's novel concept of making footwear from scrap, numerous benefits are blooming with sustainability. Besides being environment-friendly, the footwear is also reliable and lasts longer than those available in the local market. To ensure affordability, all her footwear is priced around Rs 500 per pair.
Pooja also described that her venture was not free from challenges. She said, " I did face challenges in finding the raw material and then in getting it cut properly. Even when I went to the local market in Mumbai I was advised to drop the idea as no one works with the tyre nowadays."
She added, "The downside of this footwear is that they are slightly heavier than those made with other materials. Apart from it, the competition faced by Chinese cheap goods was another face-off, as no one would buy the products sold in double the price of other goods."
Explaining how she dealt with the circumstances, she said, "So, the idea of custom-designed products came to my mind. That will give me the margin and even pardon the price,"
Later, Badamikar came up with three varieties, classic (for those who want durability, lower middle class), trendy (for the teenagers peeking for fashioned items) and vintage (designed and customised).
So varied options are provided to consumers from vibrant fabrics like brocade, ikat, quirky graphic prints and phulkari. Extending towards designer products you can find footwear with ghungroo and also crafted mirror work.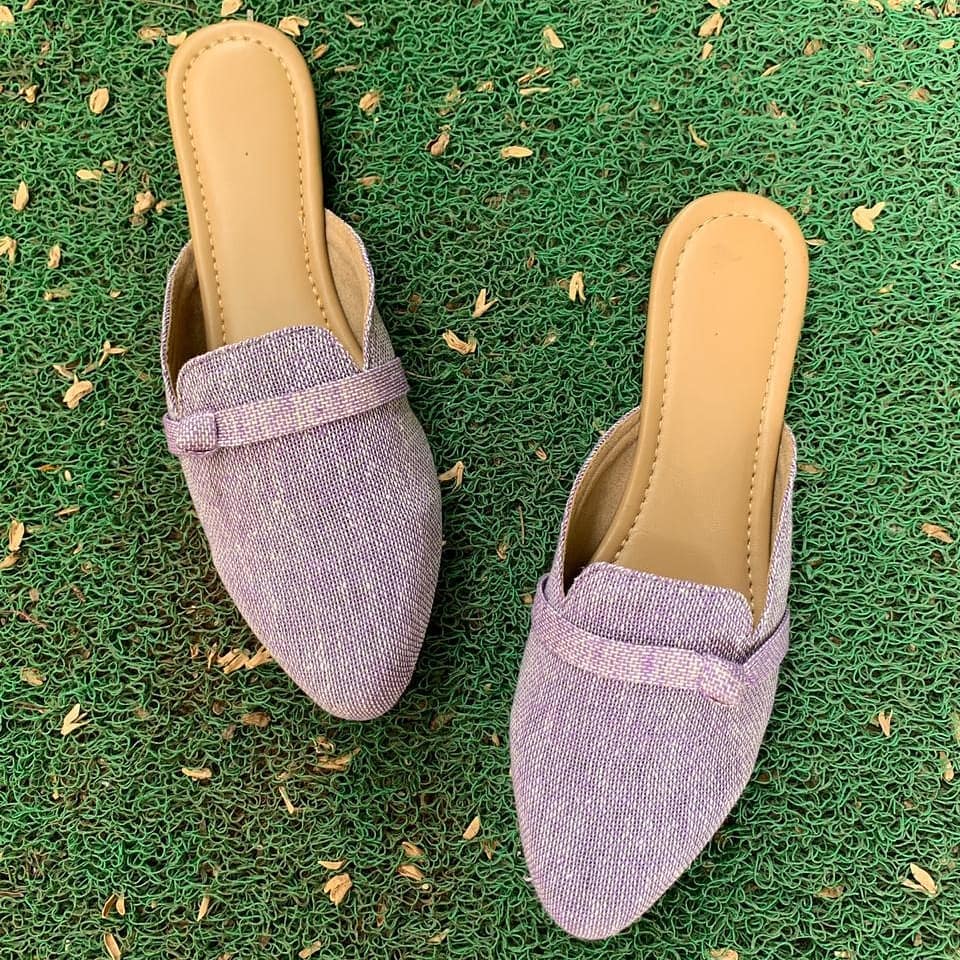 This allowed Badamikar to capture the market. Only a year old and Nemital by Blink Green has been a game-changer in the field of the upcycling and has changed the mindset of many people to adopt eco-friendly methods of living. The products are so stunning that one can't identify that they are made out of tyre scrap.
Explaining the order process she said, "Now, you can place your order from Instagram handle(@nemital_blinkgreen) or message on Facebook. We ship products nationwide with an additional charge of just Rs 150 and Rs 80 on delivery within state premises."
She is also planning to retail footwear through e-commerce websites which will give consumers a luxury to order products. "I plan to scale up by selling them on my website which will be launched on the auspicious day of Ganesh Chaturthi," Badamikar told The EarthView.
"Every year, around 330 M pairs of shoes are sold. Later on, most of these are sent to landfills. So, it's time to step up and do something which will benefit our nature," said Badamikar.
Written By: Manoj Khetan