Mumbai : Bombay Natural History Society (BNHS) Members who are nature
enthusiasts and birdwatchers had a rare opportunity to witness some of the most stunning
avian species in India during a recent birding tour at Neora Valley National Park and
Latpanchar in Kalimpong District of West Bengal.

The Neora Valley National Park and Latpanchar, –a small hamlet en-route to the Neora
Valley National Park, has a rich biodiversity and a unique ecosystem. Situated between the
central Himalayan region and the northeast regions of India, this region has a unique avian
diversity that is a slice of both areas.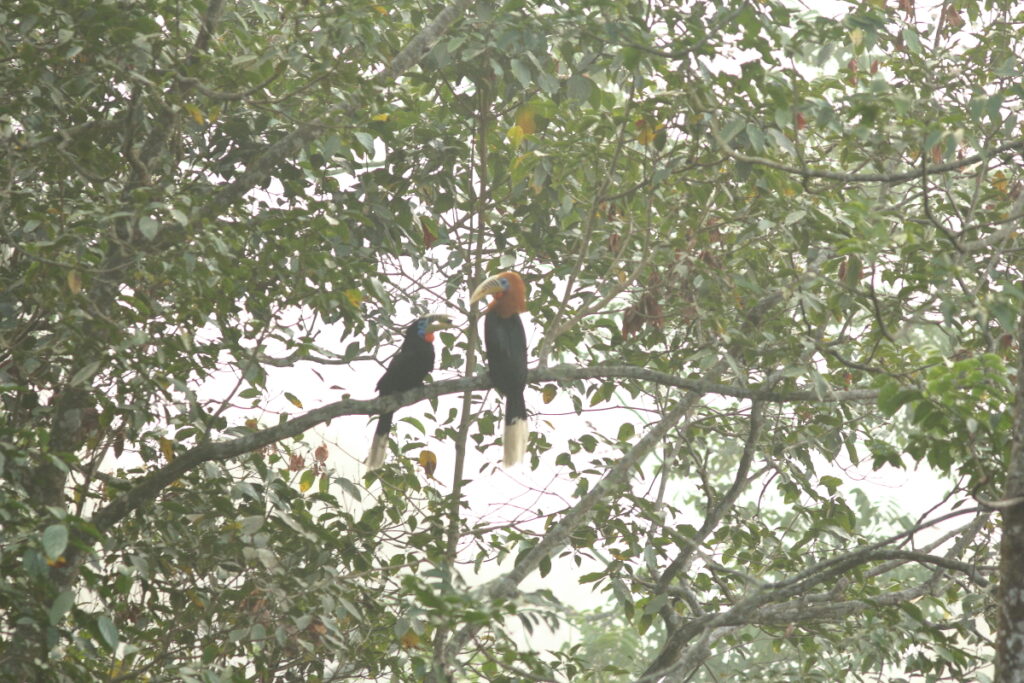 The group, led by Asif Khan, Associate Officer, BNHS, enjoyed the region's diverse birdlife,
during the camp and recorded over 180 species of birds, including the endangered Rufous-
Necked Hornbill (picture).

Bombay Natural History Society (BNHS) is India's of oldest NGO, established in 1883, and
engaged in research, conservation, and education on the flora and fauna of India. BNHS has
been conducting nature walks and expeditions to enhance the knowledge of wildlife
enthusiasts since 1927.

BNHS members will get an opportunity to have their next expedition to Tadoba National
Park and Umred-Kharandla Wildlife Sanctuary at the end of April and Corbett National Park
and Pangot in early May 2023, said Asif Khan of BNHS.