Ever wondered what is the most littered item on the surface of the earth? Well, that's cigarette. The 'forgotten plastic pollution'. Chalk of Shame was first started in Poland by some group of people but it did not make a huge difference and could not reach to the large community so Vivek Gurav of Pune Ploggers took the same idea and initiated a campaign 'Chalk of Shame' in Pune city.
About 4.5 trillion cigarettes are discarded each year while 6.5 trillion cigarettes are bought each year across the globe. Calculating the former, it goes on to make 18 billion every day. These numbers are eye-catching and alarming. To combat this enormous waste, Vivek Gurav and its team of volunteers have started 'chalk of shame' in various public spots in Pune city since Diwali to create awareness among the people.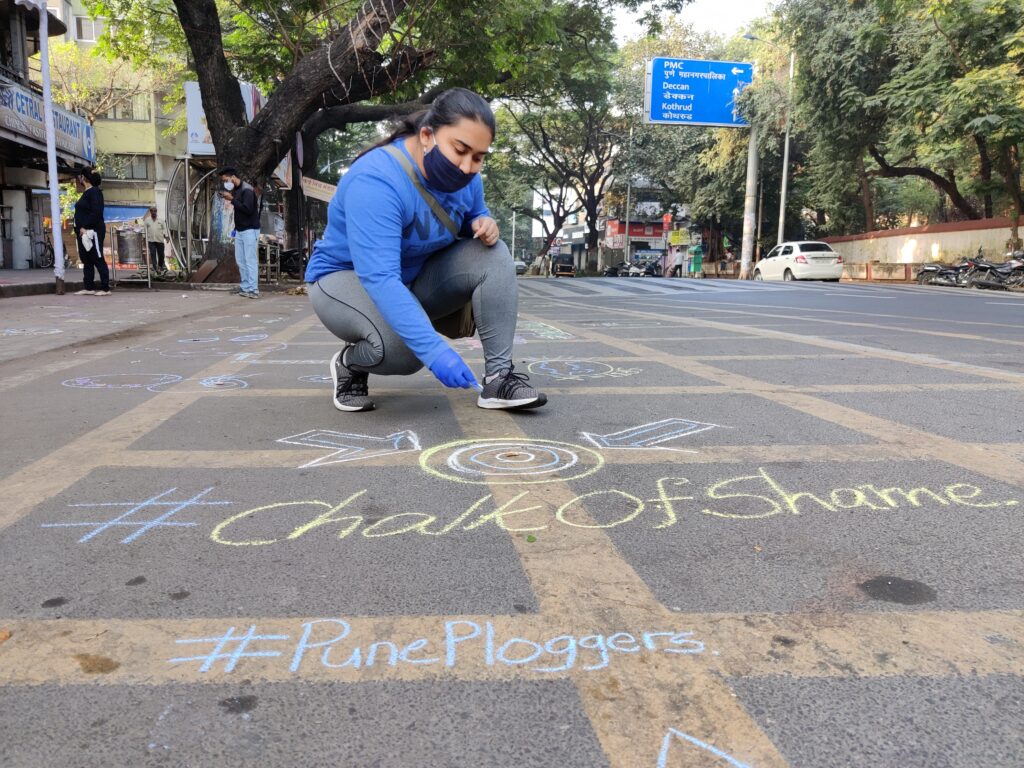 "For a country with 1.4 billion, we must make a move. With intent to raise awareness among masses, we have initiated 'CHALK OF SHAME' campaign. It was started during Diwali. Our first and foremost job is to draw attention to this forgotten waste. This is the reason we draw circles, rangoli etc. wherever we find a smoke butt. It's just an initiative, the real need of the hour. So, join hands with us and say out loud Phoonkon par pheko mat'," said Vivek Gurav
Vivek Gurav, a techie is the founder of Pune Ploggers, a volunteer association that started on October 2, 2019. With more than 250 volunteers, they conduct cleanliness drives in the city during the weekends while walking and jogging.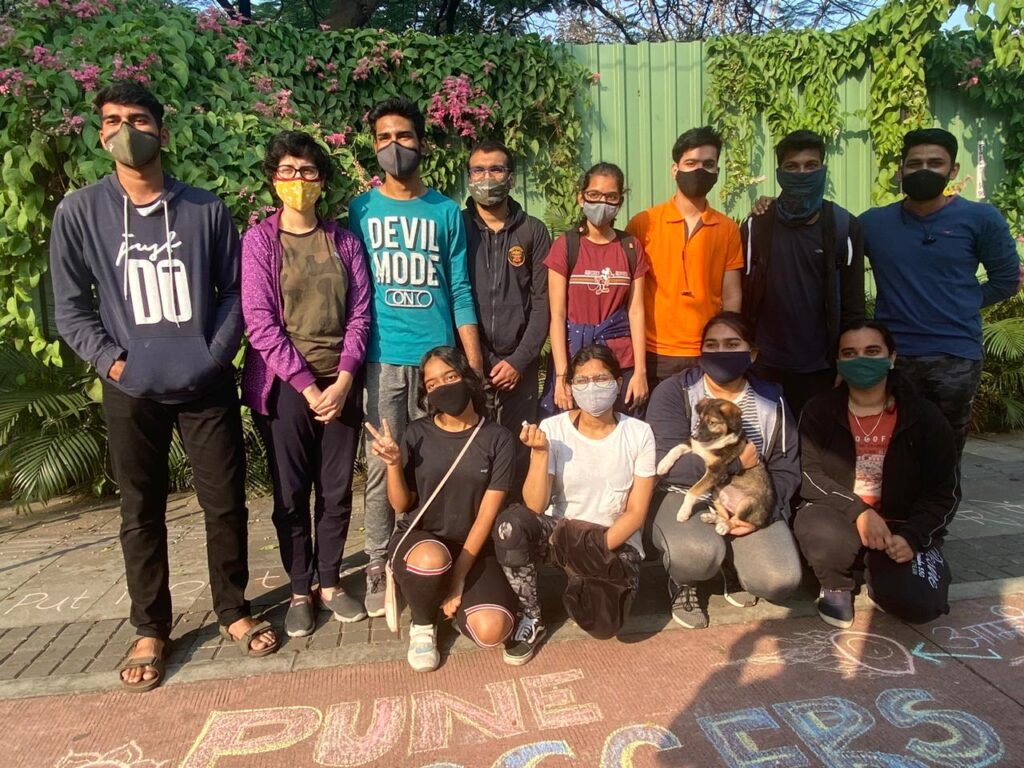 "Around 54 volunteers including students are part of this Chalk of Shame campaign. At present, we are working in Pune city only but we also plan to take this movement in other cities of the country and raise awareness about waste cigarette butts and its adverse effects," added Vivek Gurav
Highlighting the adverse effects of cigarette butts, Vivek said, "These cigarette butts take a lot of time to decompose and if carelessly thrown on streets, it might get consumed by animals which is extremely dangerous. It also has adverse effects on soil and inhibits plant growth."
He further said, "One cigarette butt is enough to pollute 15 litres of water. It's hazardous for marine life. Smoke butts leach nicotine and heavy metals. (As they are made up of cellulose acetate) and therefore it is extremely toxic for the earth and life around us. These are some of the facts, although the list goes on. Though there's not enough work going on for this major problem and therefore the awareness is almost nil."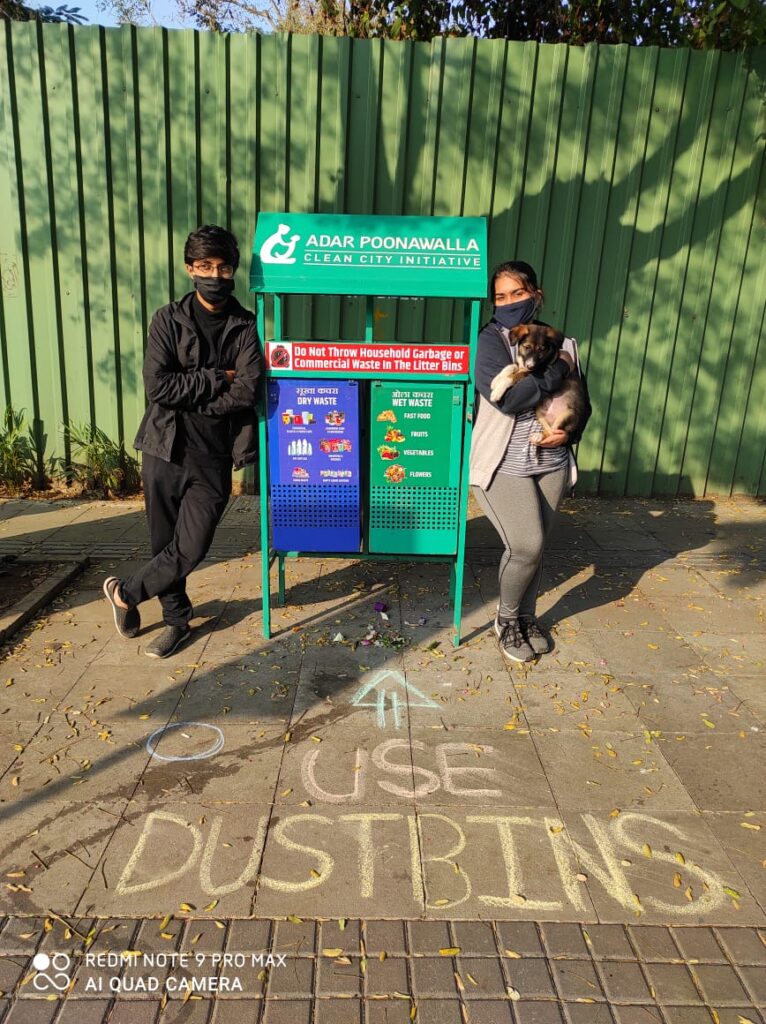 Vivek also informed that while working on this campaign, he and his team have realised that people are willing to throw cigarette butts in the dustbin, provided it is placed. He said, "We have noticed that if dustbins are properly placed near shops and tapris, people throw the butts in the recycle bin. However, in the absence of the dustbin, they litter it on the ground. Therefore, we have also spoken to the shopkeepers and asked them to keep a dustbin near the shop.  We have also placed dustbins at such places where people smoke a lot. These little efforts from all of us will make a lot of difference in solving this problem and saving the earth from its consequences."
Written by: Shaaigan Mahfooz