Individuals can make difference to society if the good intention is coupled with dedication and focus. Bharath Bangera with his dedicated efforts to clean the riverbanks as well as the beaches in Kundapura (a town in Karnataka) is one such example of that. Started by Bangera in January 2019, 'Clean Kundapura Project' has become a mass movement now with more and more citizens coming forward to conduct cleanliness drive and help in river conservation.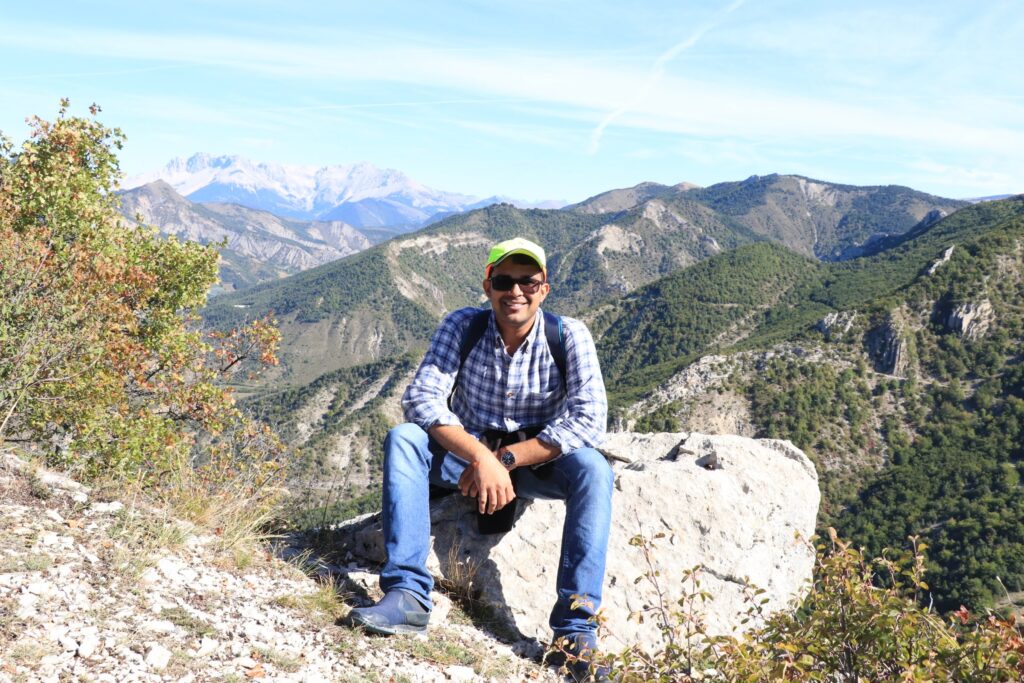 Bharath Bangera started a clean Kundapura project. The primary focus is to preserve marine life, which is going extinct. Under this project, cleanliness drive is conducted every Sunday and covers 100-200 meters of the beaches and riverbank with the help of 30-35 volunteers every week. Not only this, but they build awareness among communities living near Kundapura by informing people that how plastic is tearing our ecosystem.
"Report from the UN states that there will be more plastic than fishes in the ocean by 2050, this statement gives me a nightmare," said Bharath Bangera.
Bangera informed that with every cleanliness drive the team of volunteers collect around 500-600 kg of plastic every Sunday. He said, "I am a river child, I have spent my childhood playing and walking barefoot on river banks. While growing up, I have observed an immense transformation in rivers. For the past 7 to 8 years I have been witnessing heavy amounts of plastic on the beach. I can no longer walk barefooted. All the trash you push out of your house ends up at the beach. Therefore we decided to start the cleanliness drive near the beaches and riverbanks. We clean around 500-600 kilos of waste in 2 hours of the drive."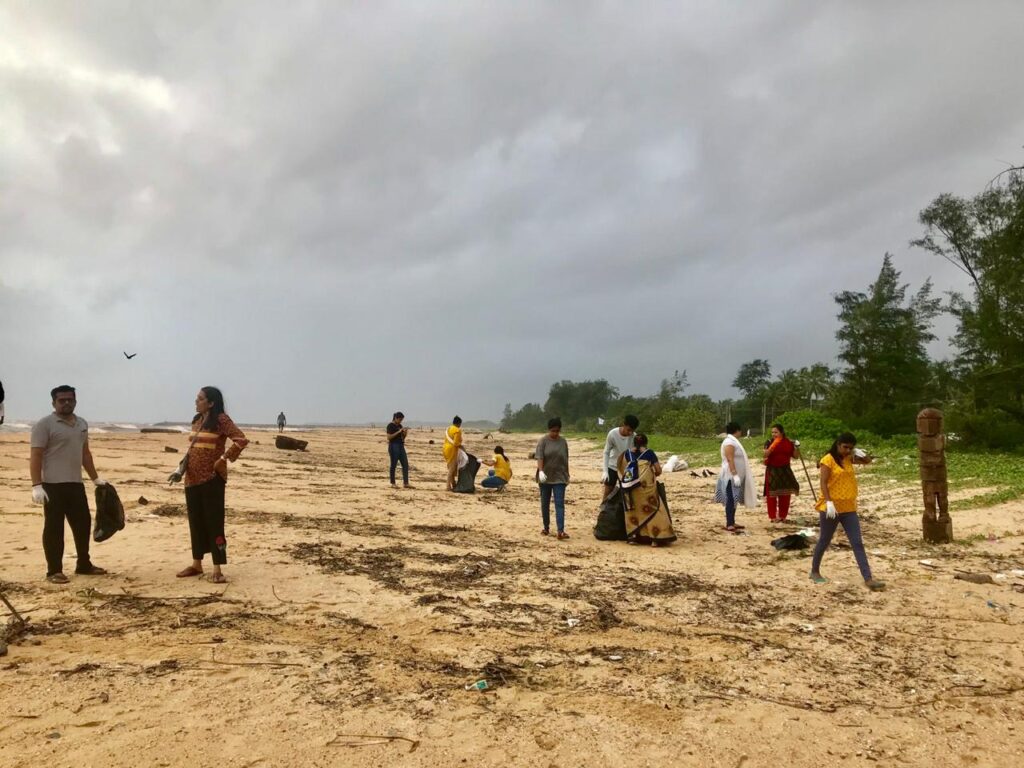 The clean Kundapura project has done over 65 cleanliness drives. They select the area of around 200 meters and clean that part every Sunday. Bharath said, "We move 100-200meters forward every Sunday but the major obstacle is every Sunday when we come back, the part which we cleaned last time has an equivalent amount of trash. This makes us feel awful, but anyway keeping our willpower strong we continue working. There are over 100 volunteers of all age group who are registered with this project."
"River conservation is important. We want our next generation to cherish marine life and clean rivers. We try to take care of as many creatures as we can, if you have noticed our logo then, turtles convey a lot, we rescue them from human activities like ghost net fishing, etc. Turtles prepare space by making a nest on land. They use her hind legs to dig a nest and when it is ready she deposits the eggs but nowadays there is no space left with no human disturbance thus, they are endangered. There are many NGOs who helpus in taking care of them. We directly handed rescued turtles to a veterinary doctor. It is crucial to educate our future generation about the cycle of the ecosystem and how every living being adds value to it. We all should take collective responsibility for the conservation of the ecosystems. Now, even fish, which we consume, have a certain amount of plastic in them, which is precisely ending in our bodies. It's a prime time, we establish a habit of segregation of waste at home and perform a zero-waste lifestyle," said Bharath.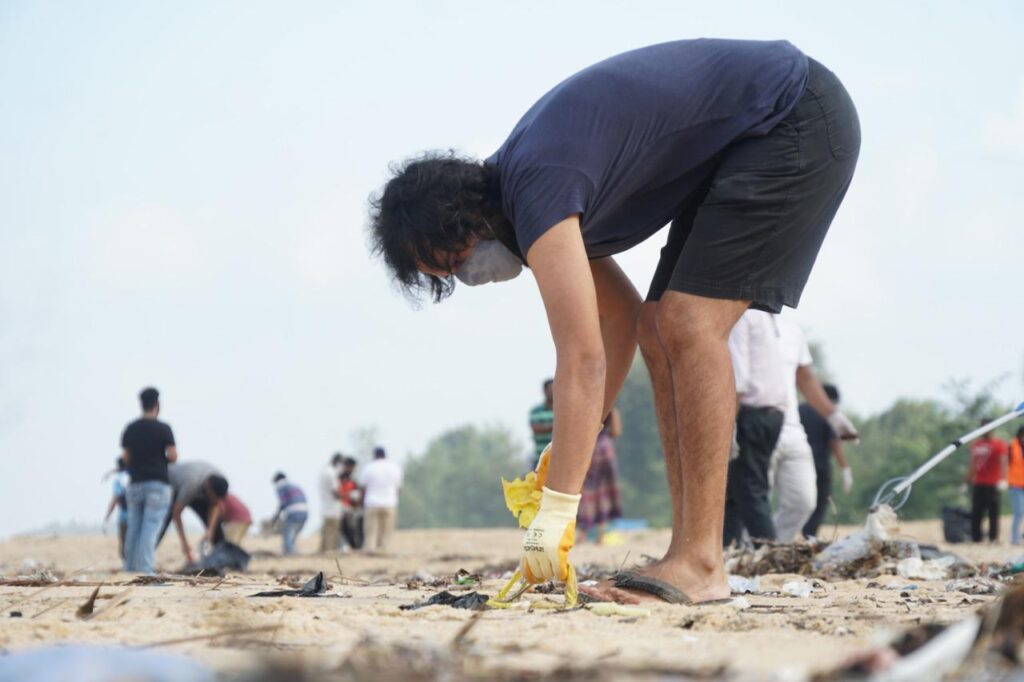 Bharath who is elated with the response from people who are coming forward to join this movement said, "Earlier people were not convinced that a small number of individuals can make some remarkable difference. But now our volunteers have proved them wrong. Right now our project is on the pick. Communities living around Kundapura are also showing interest and sometimes tourists who come from out of India join us and appreciate us. Many people who are part of our project are now making their fellow mates realize how crucial it is to avoid plastic."
Talking about major reasons, why rivers overflow? Bharath answered, "If dry and wet waste is dumped together, then even municipalities can't help. It will straight away go into landfills, which are near streams in most of the cases. So, during monsoon seasons it enters into tributaries and occurs floods by blocking the normal flow of water."
He further said, "Plastic comprising 90 per cent of waste on the seashore, apart from these beer bottles, packing materials, plastic cutleries and loads of footwear, anything which is plastic we find on the seashore. We should avoid plastic water bottles as much as we can, as they not only sell water but also they sell plastic, which is a burden on earth forever! Connection of sea to the city is very delicate now, this generation should take care of it now or it could become worse in future."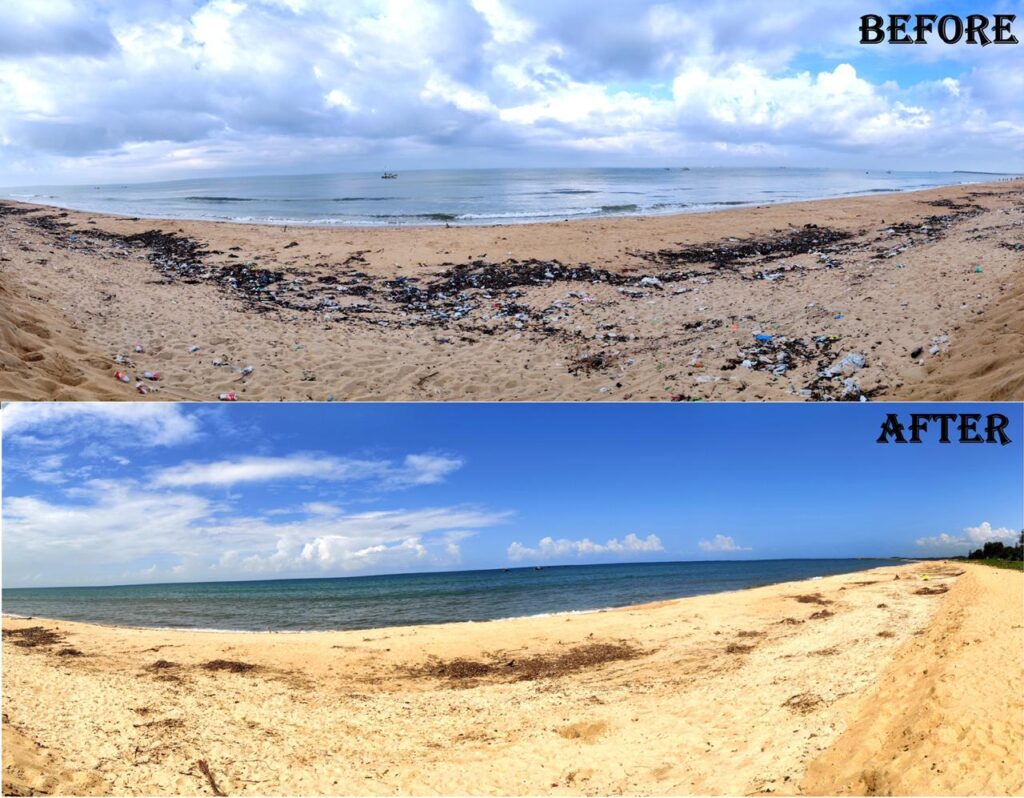 Bharath continued there is a hopeful prospect if we follow a few simple norms, He said, "Government should strictly ban untreated water discharge by industries and factories, they damage a lot to marine flora and flour. They should set FRL units at the banks of rivers. We should encourage reversible and reusable products such as bamboo toothbrushes and metal cutleries should be adopted. Villages should have recycling and upcycling centres. We are also working from our side by doing brand audits. We will submit our reports to authority and make companies responsible for their waste. We tried upcycling beer bottles but they were in rivers and sunlight for so long that they are brittle and we can't paint them. Plastic footwears are melted and used in the construction of roads, which is very positive. Apart from these, we are planning to do awareness events to sensitise people about the environment. We are also planning to start a program called 'From Sea To Source' in which we will work to find key sources from where rivers get polluted."
Written by: Rujuta Kakade