Bamboo is a renewable and easy-to-grow resource. It is an extremely adaptable substance with numerous uses including construction, clothes, food and fuel. V Ginkhanpau from Manipur with his venture Zogam has come up with a new initiative to reduce plastic consumption by using Bamboo as a base to develop several products.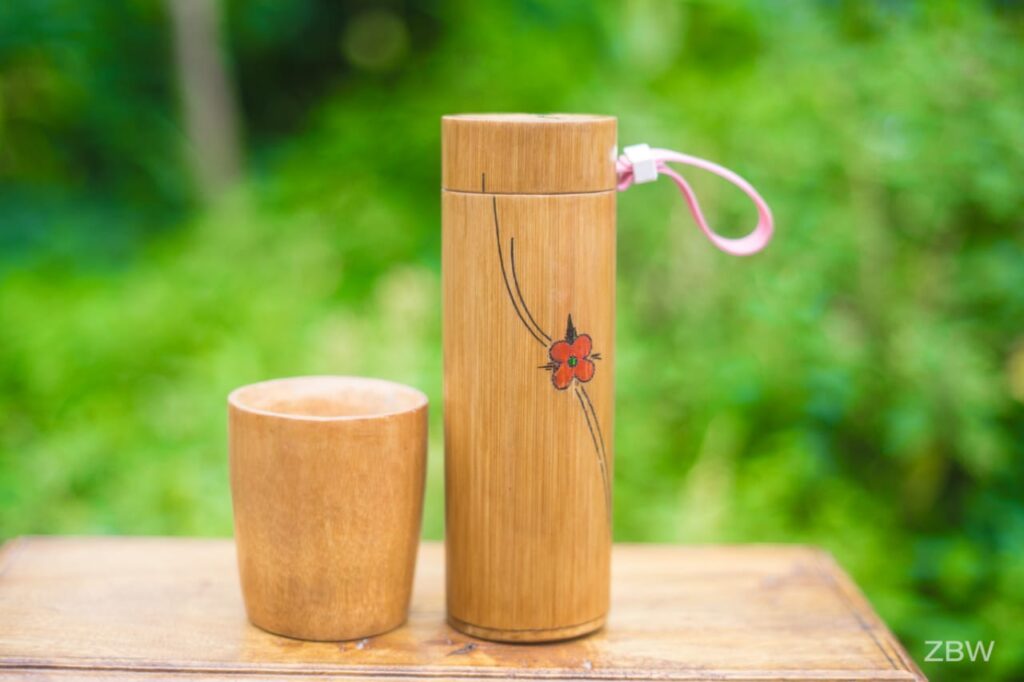 The skilled craftsmen from Manipur make numerous items such as pens, water bottles, flutes, and numerous decorative items made of bamboo. However, the most impressive and eye-catching product is Lunch-Box, which clenched the eyesight of people. An eco-friendly and utilitarian product, an alternative to our plastic tiffin box, this bamboo tiffin is a unique, safe, and easy to use.
While speaking to the EarthView, Ginkhanpau, founder of Zogam Bamboo Works (ZBW), spoke about the idea of bamboo tiffin. He said, "Bamboo grows in a variety of conditions, and it is eco-friendly too. Since my childhood, I have seen various utilizing capabilities of bamboo, so I used my skills to craft new detox free kitchen items made of bamboo."
A sustainable Bamboo Lunch box is not just favourable to detoxify one's kitchen from plastic hazards, moreover saves resources as norms of washing does not apply to it. Unlike other tiffin, this can be cleaned by just a piece of paper or cloth.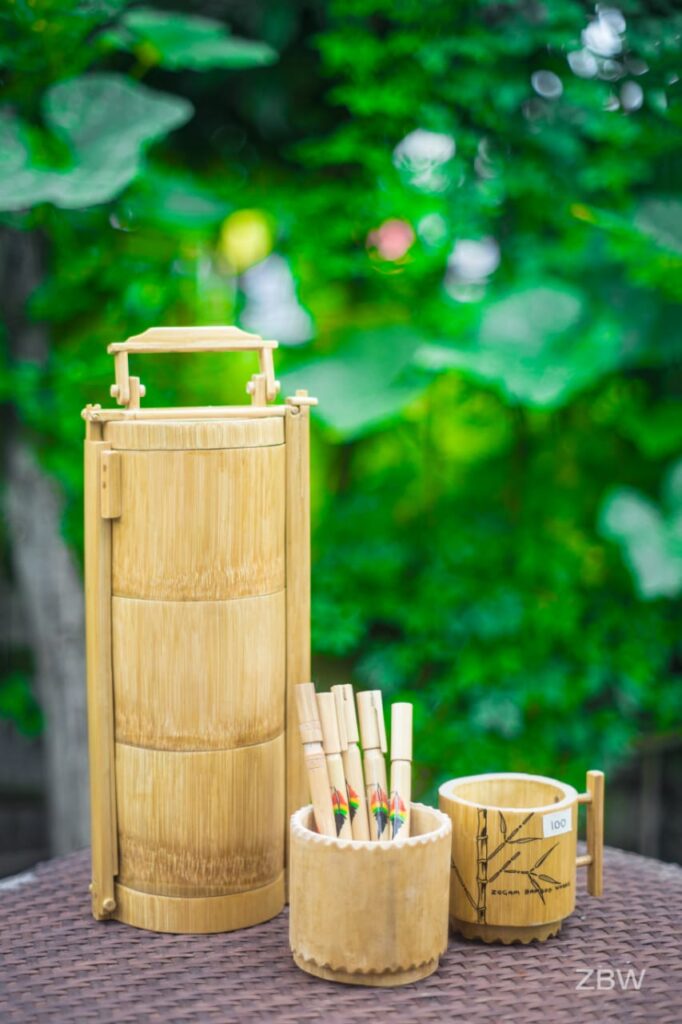 The bamboo lunchbox has various compartments that can carry different items, similarly like the traditional Indian 'Dabba', which is now out fashioned due to its gibberish make and weight. The eco-friendly bamboo lunchbox is light and captivating. From the body to the tight lock this lunchbox is completely made of bamboo.
There are over 1000 species of bamboo grown in the tropical and temperate climate and it is easily available and is very strong. When asked about the kinds of bamboo used in making these products, Pau said, "The team uses all types of bamboo. Since these products are hand-made and no machines are used, we make pens, stationery holders, cups, mugs and trays. We also make bamboo hairclips and containers (for salt, raw dal and other dry kitchen items). So, we use those types of bamboo, which are comfortable to work with. For the tiffin carriers, still, we prefer dragon bamboo (gomi, because of its larger circumference) for the boxes. And the other bamboos that can be used are gotang, mau and gova."
Talking about the technique, Pau said, "We treat bamboo in our own traditional or local way, after cutting the bamboo we don't use any kind of chemicals for its cleansing practice. The processes include storing bamboo in the water and making them drowned in natural water bodies like a pond or river for some days or weeks. Later, we use this bamboo to make the tiffin box."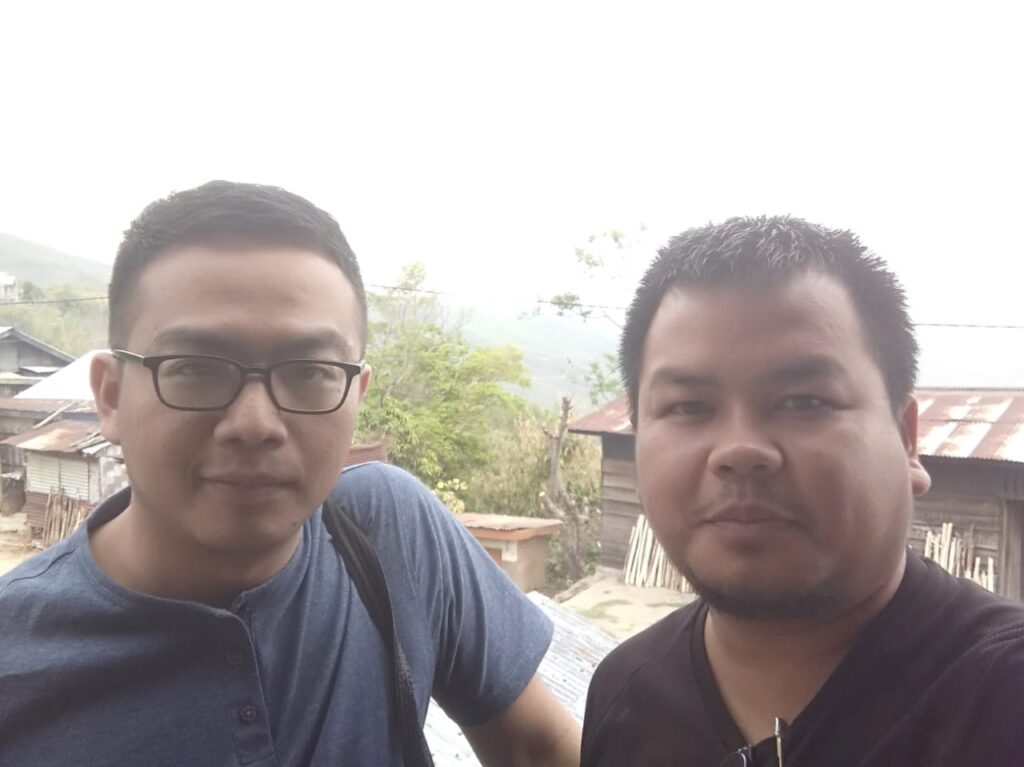 Today, Zogam Bamboo Works (ZBW) started in 2014 in Lamka, a village in Manipur's Churachandpur district is a blooming eco-friendly handicraft enterprise operated by Ginkhanpau with support of his friend and business companion, Golan Suanzamung Naulak. The amazing work by ZBW, got limelight when a forest officer shared a video of the lunchbox on her Twitter handle.
The video gained ample praising and applaud on the social media platform and created curiosity among the masses. This, easily separable and secured lunch box with a tight lock and completely made of bamboo raised eyebrows.
The most common query was: "Can we replace steel with this tiffin box?" To this question, Pau replied, "It is an eco-friendly option. We are not advertising or promoting our bamboo boxes as a substitute for traditional tiffin boxes. It's an eco-friendly way to nurture our environment."
In countries where unemployment is causing civil unrest, bamboo cultivation and the manufacturing of its products provides job opportunities, and also a convenient way of living in areas that desperately crave for social and economic stability. But, is it a healthy exercise to cut these plants for the sake of economic activities?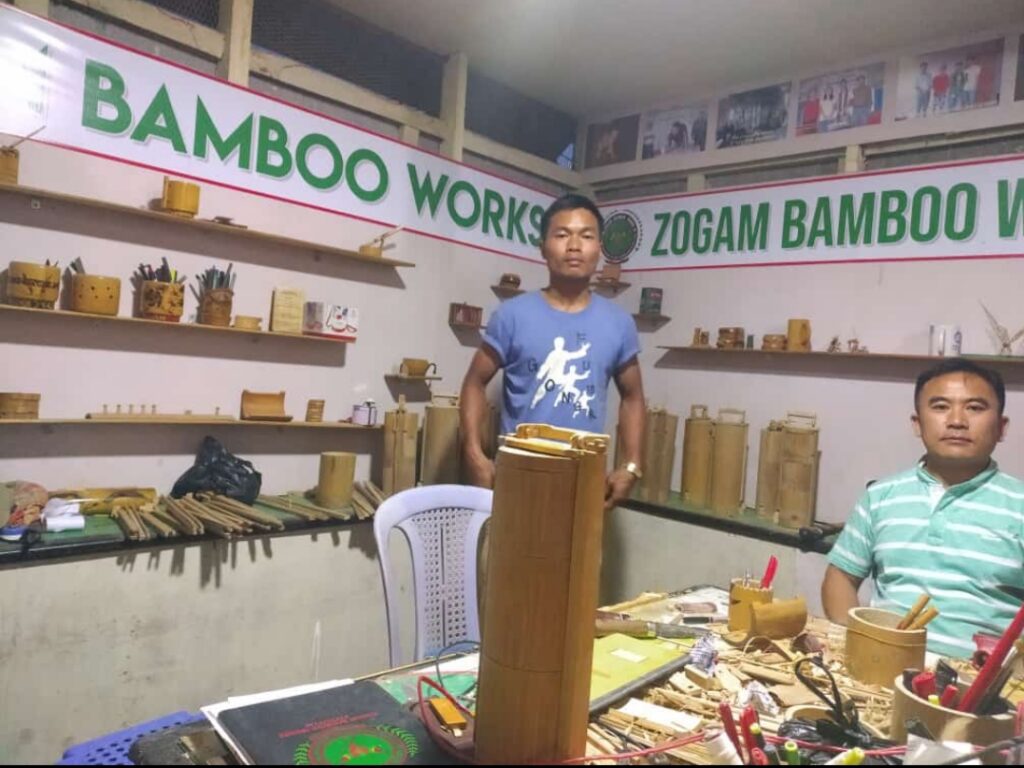 "Bamboo doesn't need pesticides or herbicides to grow well. It is a type of grass and unlike other plants; its root continues to grow even after the plant attains the maturity stage. So, when a particular field of bamboo is brought down, it quickly grows back with most species maturing in 3-5 years. So, it is healthy to cut the plants," explained Pau.
Pau also went to Assam to train himself in bamboo handicraft at Cane and Bamboo Technology Centre (CBTC) at Byrnihat.
He was happy while saying, "The final product was eye-catching and people liked it. ₹599 and ₹799 are the final prices decided for dry and wet content lunchboxes. Also, one can now order from Facebook."
The sustainable approach towards life and the adoption of eco-friendly alternatives not only helps in contributing to environmental conservation but also helps in growing the economy of the country. It also provides livelihood to the local community of these marginalized areas. A little effort from us to use such an eco-friendly alternative can help in bringing much-needed change in society and the economy.
Written By: Manoj Khetan