Aspiring minimalist and practicing zero waste lifestyle, Harsha a postgraduate in business management believes that sustainable living can be an effective step against the waste generated by plastics. She is not only practicing the zero waste lifestyle but started a blog 'Green_Steps' on Instagram to tell her story to the world and create awareness. In a conversation with The EarthView, she shares her journey and the importance of zero waste lifestyle in environmental conservation.
"I started practicing the Zero-Waste lifestyle in 2017. When I started practicing zero waste, I didn't have any idea that one day, I will be telling my story to everyone. When I chose to live a Zero Waste lifestyle, it was an alien concept for me at that time. I was so amazed, how following these small steps I can make a huge difference to the world," said Harsha.
She added, "Zero-Waste is not simply an ideology that encourages the recycling of the products. However, the goal of zero waste is to reduce the trash from the landfills, incinerators or the ocean by reusing them and consuming fewer resources mindfully and consciously."
India generates around 62 million tons of waste every year which is nearly 170,000 tons of waste per day. This humungous data indicates us towards an alarming situation in the future which can be caused due to the amount of trash. Harsha highlighted the importance of Zero-Waste, and how it can help in solving the issue of waste management by minimizing waste at source through practicing the refuse, reduce, reuse and recycle of our waste.
She said, "There's a need to understand the importance of the circular lifestyle that leads to no waste in trash cans. A Zero-Waste lifestyle facilitates us to use materials not only to their fore but to the core by reusing and recycling them. A federal opportunity to balance the linear economy is endowed because of practicing Zero-Waste. As we will know the worth of scrap, items will be no more designed to be discarded but in spite, they will be prioritized for reusing."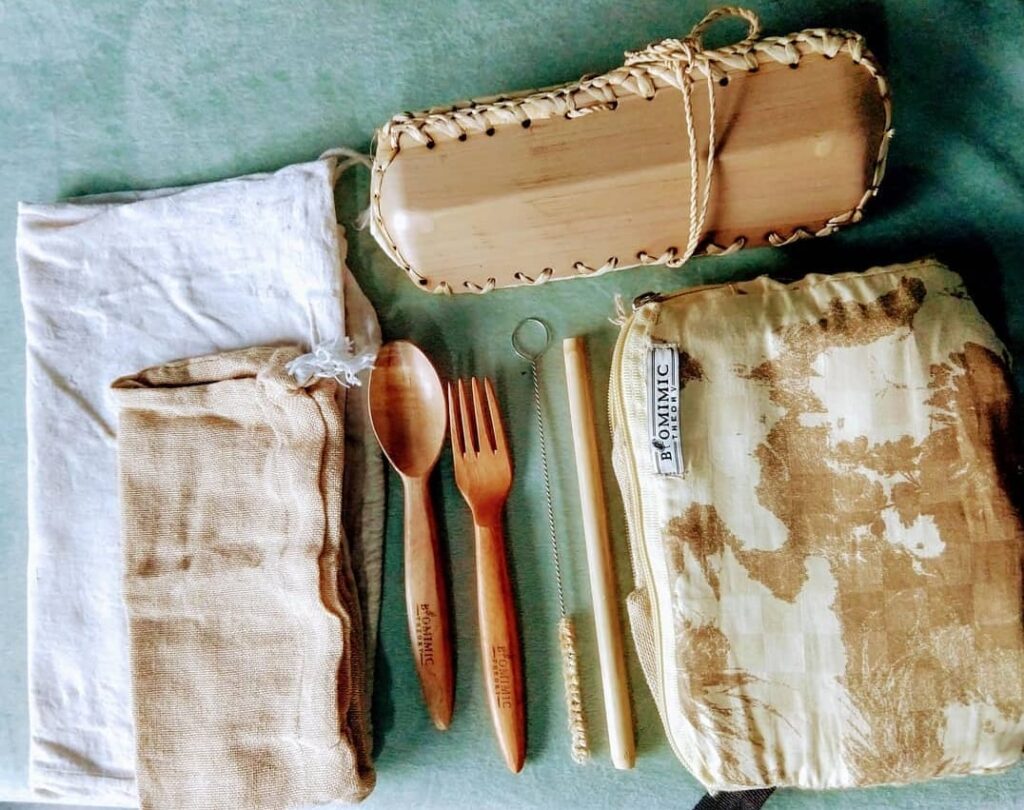 Why Zero-Waste lifestyle:
Why should I do it? What are the advantages of going to Zero Waste? it is a common question people ask before shifting to a new kind of lifestyle.
Harsha explains, "Whatever efforts are made towards Zero-Waste, it directly benefits our environment. It reduces our climate impact, conserves resources, benefits and builds local communities, supports a local circular economy and creates jobs."
She further said, "It keeps toxics materials and wastes out of trash yards. Practicing the 5R's (Refusing, Recycling, Reducing, Reusing, Rotting) saves money for the long haul."
She also explains that the zero-waste lifestyle eliminates the use of items that comes with lots of packaging that helps in reducing waste.
She said, "With Zero Waste you avoid bringing stuff made of chemicals at your home and use critical thinking discovering new innovative ideas to replace them. For example, We can use bio-enzymes to create floor and toilet cleaners. It is very easy to attain a Zero Waste lifestyle with very simple steps like replacing disposables from reusables."
The adoption of a new kind of lifestyle:
Harsha started her journey of Zero Waste after getting inspired by the Ted Talk of the famous minimalist known for initiating the movement of waste-free living in the 21st century, Bea Johnson and Lauren Singer.
"The idea captivated me, and I got amazed by how I can initiate a change in the world by just consciously consuming fewer resources. Also, one will not require any specialization course to adopt a sustainable lifestyle. I feel watching all those documentaries and following all individuals who have already made the effort to convey a message will be enough for commencing your journey," says Harsha.
Harsha also shared some of the challenges she faced when she began the journey of her Zero Waste lifestyle. "Initially people will not understand, why are you avoiding plastics which are the most convenient options. It is the common perception of people that individually avoiding plastics will not bring a major change. Even the sustainable products were costly and shopkeepers avoided trading in those products," she said.
However, Harsha was motivated to do something for the environment and she started preparing shampoos and cleaners, which are made out of natural ingredients easily found in our kitchen or kirana stores. Also, she gradually reduced her dependency on disposables.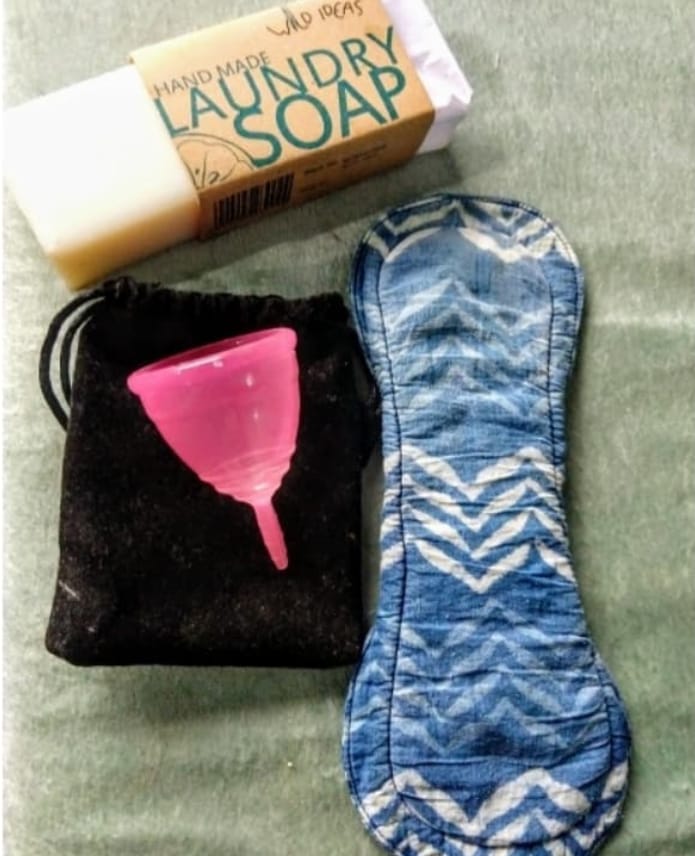 She explains there is no necessity to stop utilizing every product made of plastics in our home and said reusing them mindfully would be a great choice. "Simply assessing the waste you produce and lending them for recycling can be initiated. From our homes, we can segregate our household waste at source and compost wet waste that is generated and dry waste can be sent to recycling industries," she explained.
She further said, "Even when it comes to hygienic products such as sanitary pads, we can switch them by Menstrual Cups or cloths pads. Health is very important and plastic pads are made of adhesives and chemicals which are harmful to our health, whereas other sustainable pads made of cloth are eco-friendly and safe for use too."
"Plastic toothbrushes that end up in dump yards can be replaced with bamboo ones. Moreover, when you schedule to move outdoors don't leave your house without a full reusable water bottle and this will reduce the consumption of plastic bottles. This can readily bring a positive impact on our environment by reducing carbon footprints," she said.
The aspiring individual is also planning to start a website so that everyone around the globe can have access to different ways of living a Zero Waste lifestyle easily. "It will unquestionably need some effort and abundance of time, but shifting to zero-waste lifestyle benefits in multiple ways (personal, communal, and environmental benefits). It is understandable that going 100% zero waste seems impossible though you can begin with small steps toward a low waste living," says Harsha as she signs off.
Written by: Manoj Khetan