The Forest Conservation Act was first passed in October 1980 and came into force on October 25, 1980. The Act provides for the conservation of forests and matters connected therewith or ancillary or incidental thereto. In simpler words, this act ensures the proper conservation and protection of forests and their resources. As we are all aware, forests are one of the most important natural resources available to us as they provide us with wood, oxygen, medicines, fruits, and so many other things without which our survival will be difficult. They are also home to a wide variety of flora and fauna, and this biodiversity will be lost if forests are exploited. 
This Act was first amended in 1988 to allow non-governmental organisations to use the forested land for "non-forest" purposes, only when approved by the government. This allowed regulated partial cutting and clearing of forest land for various resources, and sometimes for agricultural purposes. It also stated that cleared land can only be reforested only after approval by the government.
On October 2, 2021, the Union Ministry of Environment, Forest and Climate Change released a consultation paper that proposed amendments in Forest Conservation Act, 1980, considering the 1988 amendments. 
According to the proposal, all the forests which were deemed and listed by state governments before 1996 will still be considered as forests, but forests that naturally grew on the land gained by the Ministry of Railways and the Ministry of Transport before the year 1980 will no longer be considered as forests. 
The Union Ministry of Environment, Forest and Climate Change has sent a copy of this proposal to all the states asking for their objections and suggestions within 15 days. The Ministry is seeking suggestions at an early stage, even before drafting a proposal to be presented before parliament. This amendment, if it comes into force, will not only allow new highway and railway projects but also provide us with wood and other resources which will reduce the flow from foreign exchange for their import by approximately Rs. 45,000. This will further encourage afforestation and plantations. 
The Forest Conservation Act began as an ordinance (as part of the 42nd Amendment to the Constitution), which was later turned into legislation by Parliament. It is divided into six pieces.
It tackles worries about rising deforestation and establishes tight rules to ensure that forest cover is not harmed because of human activities.
De-reservation of reserved forests and the use of forest land for non-forest uses required prior consent from the Government of India under the Ordinance.
The Ordinance also established an advisory body to advise the Centre on whether such approval should be granted.
On the one hand, it aimed to halt deforestation while also allowing non-forest uses of forest land. Under the document's changes, even legalising the de-reservation of restricted forests would require mandatory approval.
Anyone with a licence from the Centre and payment of a compensation charge can take forest land for non-forest purposes. Even reserve forests established under the Indian Forest Act of 1927 are subject to this rule.
The new document also prohibits local populations from caring for their woods as part of their traditional practices and deems them criminals if they engage in any forest activities.
Compared to the Indian Forest Act of 1927, the consultation paper's offences and corresponding criminal penalties appear to be weak.
For forest offences, that Act stipulates at least a year in prison, but the recent paper reduces it to merely 15 days. It's odd to see such indulgence in offences in a statement that's supposed to be about conservation.
It treats both local tribes and industrialists equally.
If a village wants to build infrastructure on its forest land and an industrialist wants to build an industrial facility or mine the area, both must apply for and receive approval for non-forest use of forest land.
It's also worth noting that forests were added to the Concurrent List as a subject under Schedule VII of the Constitution as part of the 42nd Constitutional Amendment. Previously, forests were considered a state subject.
If a modification to the Act is indeed necessary, it is preferable to first recognise the "symbiotic linkages" and then rationalise the development and afforestation method.
By neglecting contextual variables, this blanket edict has caused a lot of uncertainty and conflict in forest villages between forest inhabitants and the forest department. This has resulted in clashes practically everywhere, particularly between local populations and forest service authorities.
Community-owned forest resources are now included in the consultation paper's scope. This has rekindled strife and made life tough for forest residents. The current rural infrastructure had been harmed, and no new infrastructure could be built to replace it.
It has also stymied many pro-people development initiatives and deprived people of lakhs of villages within and near the forests of basic civil utilities. In the previous 40 years, there has been a significant increase in forest-related offences.
What do you, the readers, think about this proposal? Is it a good idea, given the current environmental conditions, or will it be another environmental stress caused because of anthropogenic actions?
Pranay Mathur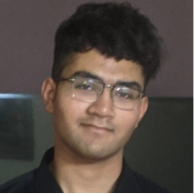 Pranay Mathur is a second-year student at Delhi University studying BSc. (Hons) Environmental Sciences. He is passionate about biodiversity conservation and long-term development. He aspires to be a scholar and is interested in today's environmental challenges.