Sustainability as its core, Clan Earth, founded by Kolkata based entrepreneur, Priyanka Mandal and Broteen Biswas is a startup that crafts eco-sustainable 100 per cent vegan backpacks with zero plastic. Clan Earth not only designs these stylish eco-friendly bags but also plants five trees after every sale to increase the green cover.
"It's easy to use plastic as it is convenient, versatile, and does its job well, being pretty much everywhere in everything. But once the work is done, it proves to be a massive threat to the ecosystem ending up in landfills. This creates an urging need to abolish this wastage," said Priyanka in a conversation with The EarthView.
How often do we come across people who are working at the ground levels to bring a change? In today's urbanised world, people are opting for corporate jobs that provide luxurious pay, while Priyanka and Broteen, engineers from IEM Kolkata and NID Durgapur decided to turn into an Entrepreneurs to bring a change to society. With her eco-conscious startup, she is not only providing the masses with sustainable alternative but also helping the underprivileged artisans by involving them in the production.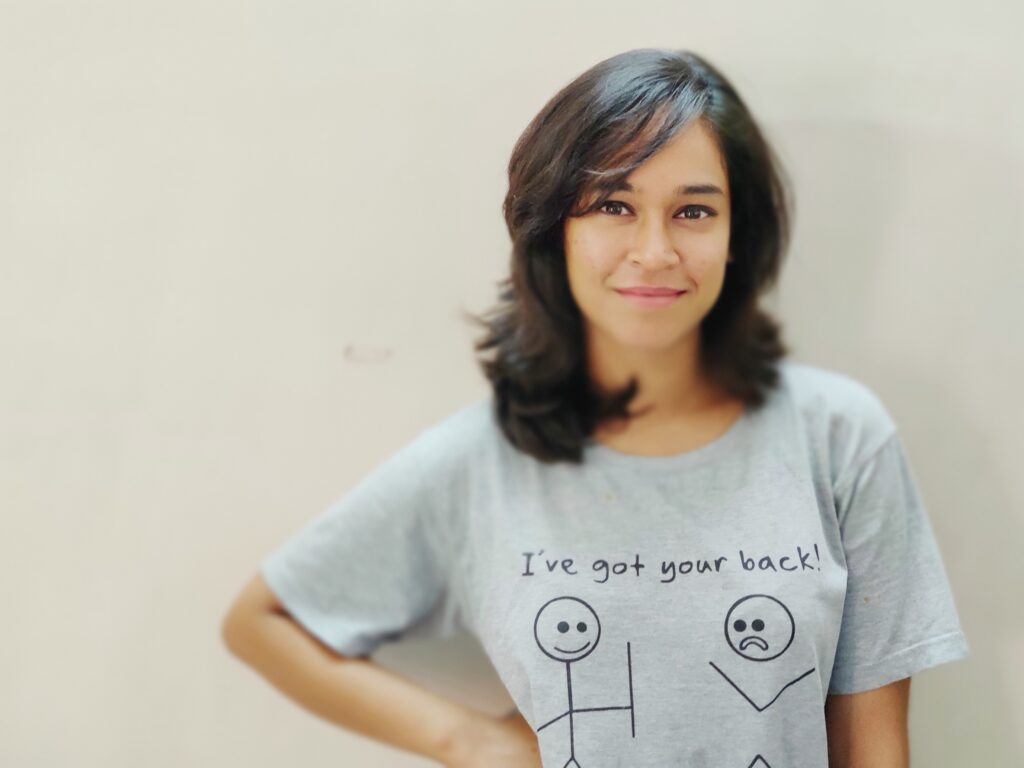 PIONEERING THE MISSION OF CHANGE:
"Our mission focuses on eco-social development. Since we work in the social and environment sector, simultaneously. We preferred to work with tribal people in rural areas and hence we launched our project in a village," says Priyanka.
 She added, "Since my college days I was associated with the NGO, 'Make a difference' that helps the needy section of society. But due to the geographical distance, it became hard to travel. I used to live near Bali, and during my regular travelling towards college, I found the little children of a big slum near Bally, playing cards and other games, without any prime concern towards studies and their future. I felt that they needed more of a livelihood than the urban cities do."
This is where the idea of 'Clan Earth' came into existence. She continued, "I started teaching the slum children during my free time. And gradually, my colleagues and friends also joined. Soon, we introduced the handicraft-training program for the adults and trained them accordingly. We develop our missions that can be identified as one, to reduce waste in the environment; two, to create social and livelihood development in the rural and tribal areas; three, consumer engagement."
Priyanka further said, "However, the main problem was to find a market to sell the products and reach out to the customers. So to ensure sustainability and capture the market with a new and innovative idea, the concept of bags started."
"When I saw that bags are being crafted, sacrificing the lives of animals. I thought this shouldn't be a reason to harm animals, where alternatives are available, "she edged.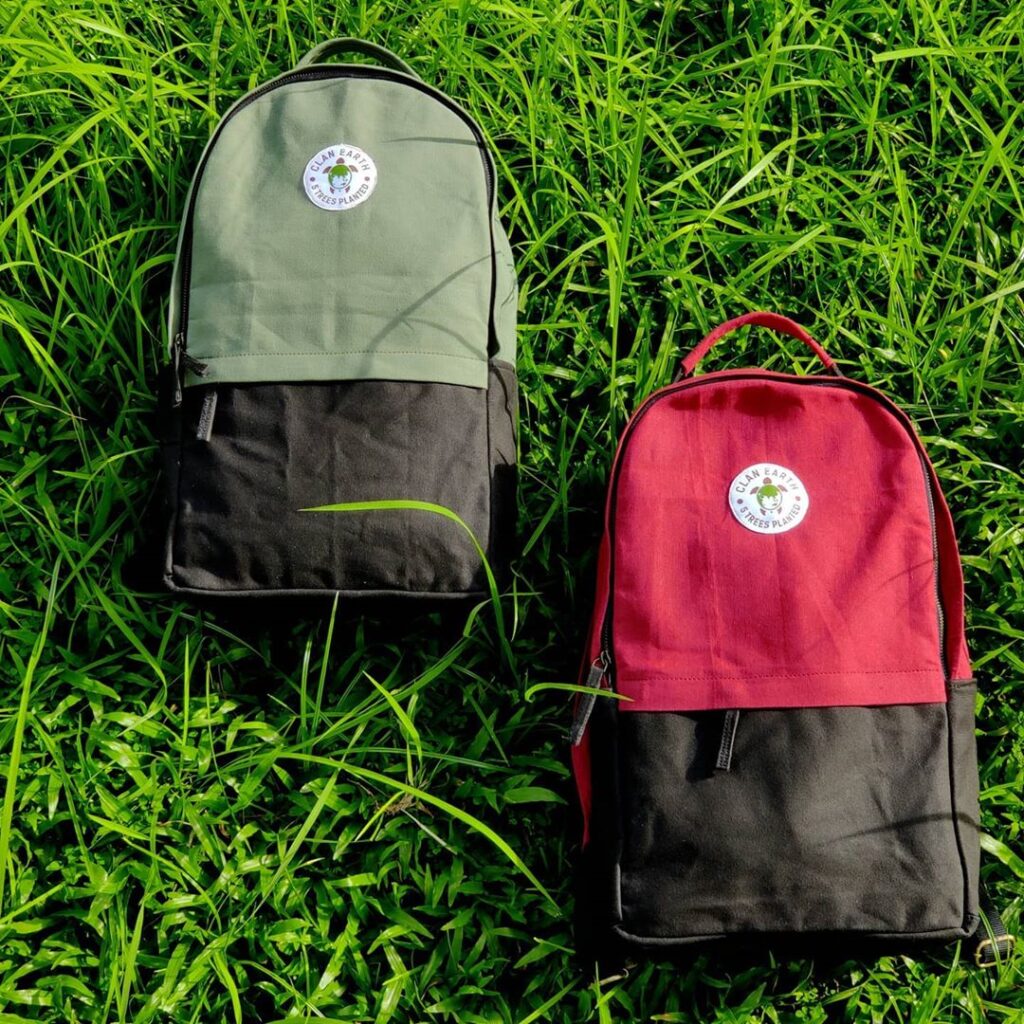 THE WAXED COTTON CANVAS BAGS:
More than 90% of bags, backpacks, and travelling luggage in India are made out of polyester. 'It has estimated that 3 crore sheep and goats are sacrificed across India for obtaining leather,' according to a report by BwcIndia.
"We began our journey to solve such an immense crisis of leather and were surprised to find alternative natural fabrics to replace all the synthetic fabrics with natural ones. And we used Water-resistant Cotton Canvas, which is not a new fabric and exists before the inception of bags, "Priyanka said.
Cotton Canvas is a natural fabric that is extremely durable and sturdy. Because of its sturdiness, look and feel and being 100% vegan, it can easily replace leather.
Explaining the sustainability of bags Priyanka says, "To ensure no plastics are used while crafting bags, we broke down a normal bag to its core. And tried to replace everything with sustainable alternatives from its chain to every single thread used."
Priyanka believes that people are interested in buying sustainable products but somewhere there is a mindset created that sustainable products tend to be unfashionable and not worthy.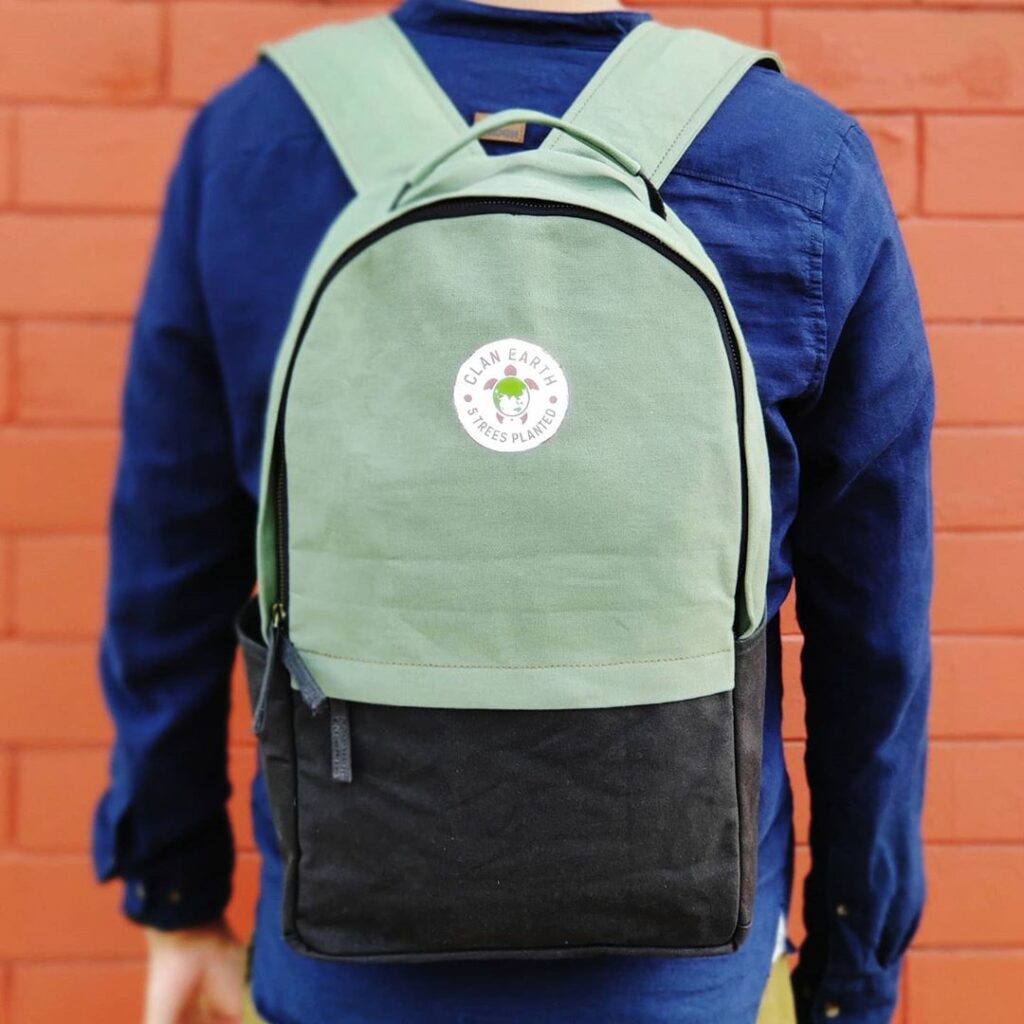 Focusing to resolve the same, Clan Earth designs their bags for the modern India who play multiple roles such as a professional, a traveller, a gym goer, a party person, an art person, with reminiscing outlooks.
PLANT 5 TREES ON EVERY SALE OF A SINGLE PRODUCT
Shaped by a lineage of sustainability, Clan Earth is highly motivated to serve the planet. Clan Earth is not just a company, to earn profits, but with its thoughtful approach, they are focused to bring a change in society. They plant 5 trees for every product sold.
"By planting 5 trees on every product sold and ensuring that our products are sustainable, we allow every individual to make a difference. In a way, we facilitate the consumer to take real action that also sets an example," says Priyanka.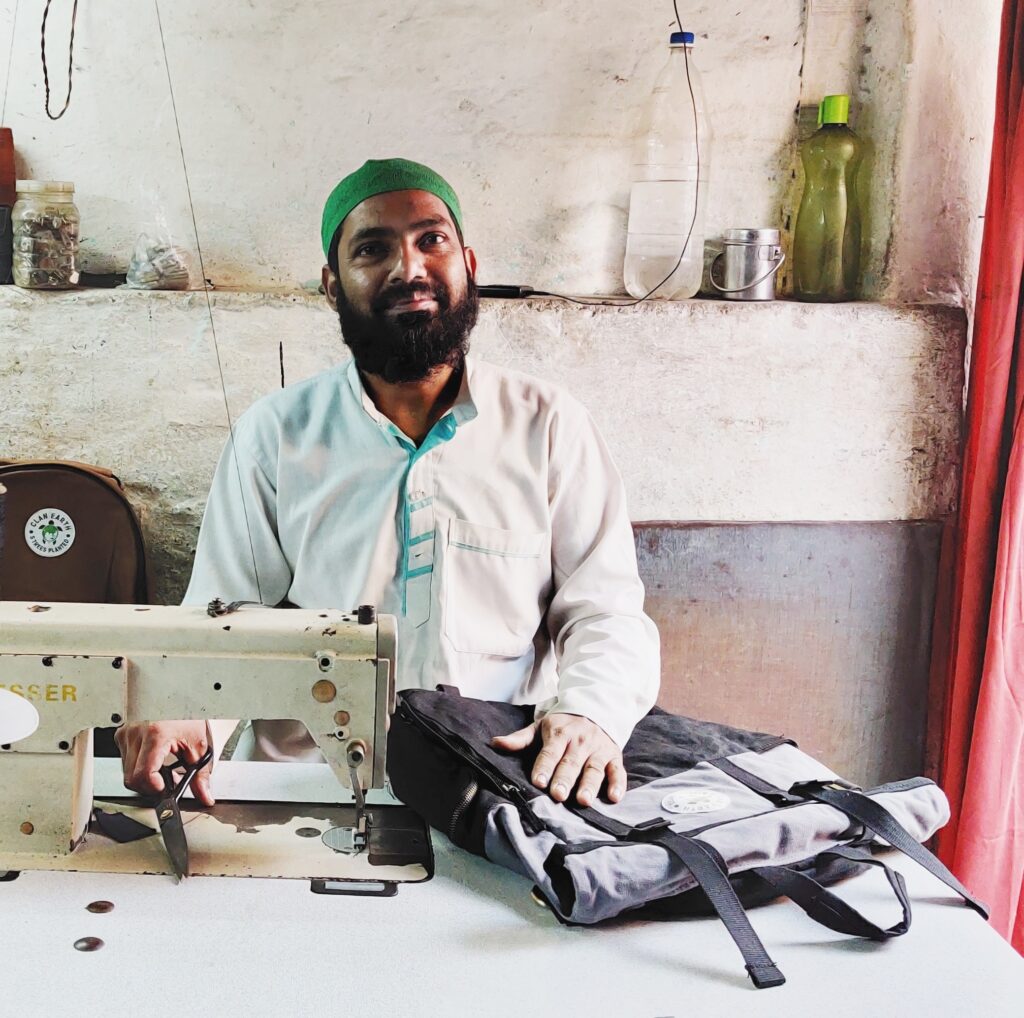 Just not being an awareness page, Clan Earth is the beginning of a revolution. "Our tree planting initiative is not just motivating afforestation activities but it's a way to empower local communities, as the plantation drives generate employment for them. Intending to fight the rampant poverty prevalent in local areas, our motto of planting trees is beneficial for both locals and the environment. We are greatly honoured to have partnered with such responsible organisations, " she said.
Further, she envisions to plant 1 million trees by 2030 and become India's most impactful Social Enterprise. With products made in India by the local artisans, Clan Earth is in a way adding value to locals, our society, our country, and our planet.
"We have to take care of our planet because no one else will. It's hard, but not going to be so difficult if hundreds, thousands, and millions of people are taking their steps progressively. Everybody knows what is harmful and not harmful to the environment. It's the matter of the choice that we make, " says Priyanka as she signs off.
For more information on their products and work, one can peek on their Instagram page @clanearth and have a visit to their website, https://clanearth.com/
Written by : Manoj Khetan