The innovation of sustainable products isn't just a step towards protecting the environment but also helps in bringing a change in our lifestyle. Keeping this in mind, Geosmin, a startup with its innovation is making a variety of products such as loofah, toothbrush, straws, cutlery, and an acoustic amplifier with biodegradable material. Geosmin works on the principle of zero waste and thus all their products are compostable and merge with the soil.
Raghuvir Panaghanti, the founder says, "Zero waste living was a habit centuries ago and now it is the need of the hour. We should take resources from nature and return it. All we need from nature is divine energy, that's passed on in food chains as food and material remain must feed the sprout of the new sapling which could act as the carrier of energy."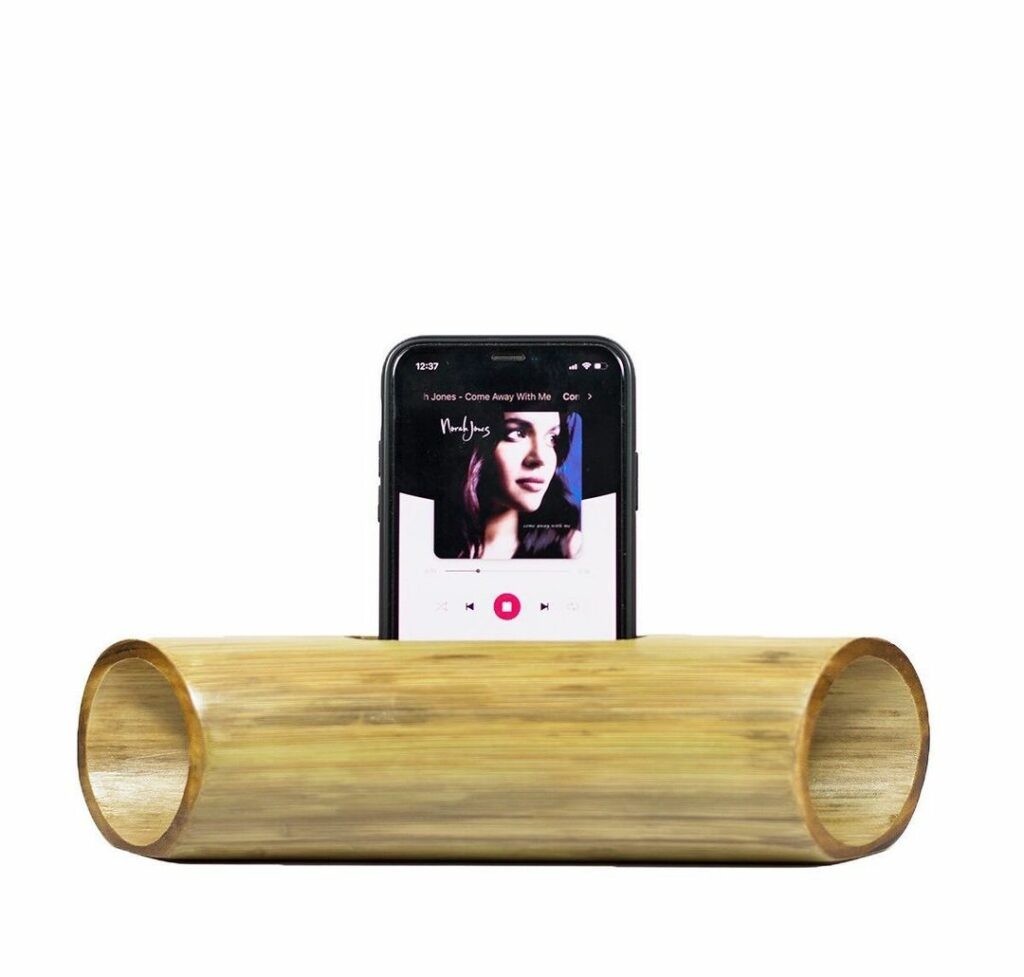 Geosmin makes a lot many products by using bamboo and wheat straws etc. In their journey of creating eco-friendly products, they came across age-old craftsmen of a village – Channapatna- few kilometres from Bangalore, which was famous in the olden days for making wooden toys. These craftsmen are now a part of Geosmin. They make Acoustic Mobile Amplifiers using ivory wood. Artisans are provided with tools and machinery to make these amplifiers. These amplifiers are painted using "vegetable/plant colours", it is mixed with lac- an insect secretion which is like wax and this is coated on the amplifier by heating and cooling later on.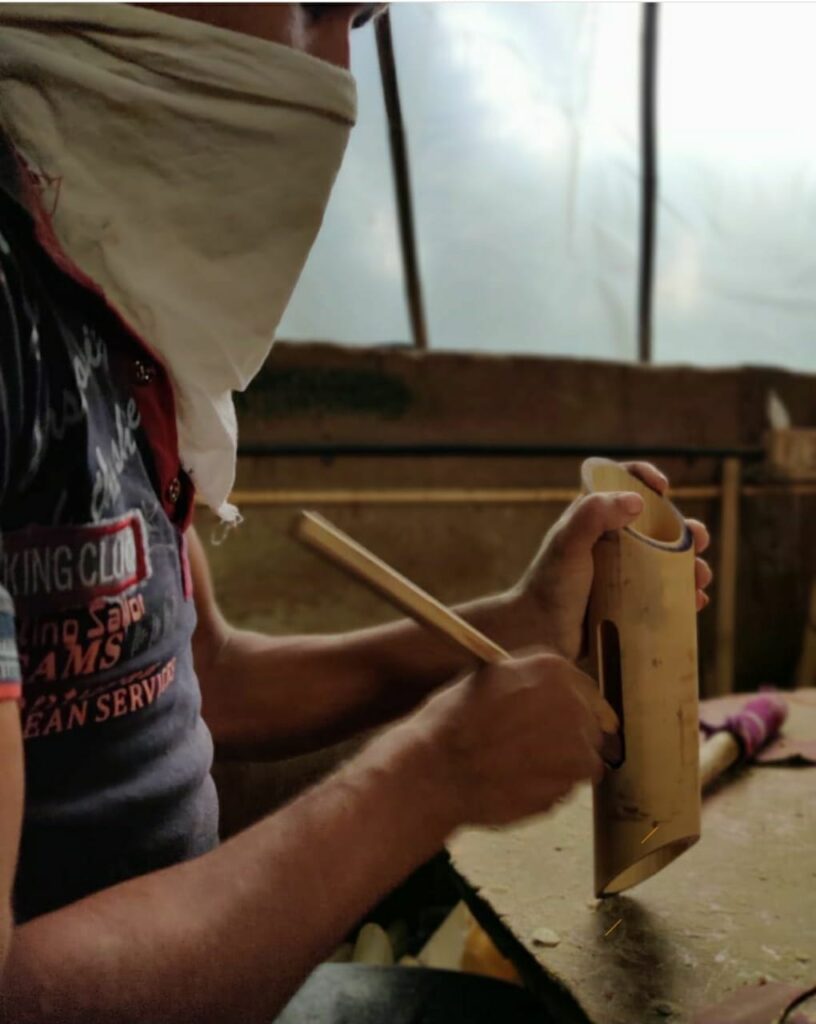 As Geosmin follows zero waste generating processes, the wood husk and trimmings left out from these amplifiers are used to make incense sticks! Raghuvir stated, "Often we come across photographs of sea turtles carrying Q-tips, whales having kilos of plastic in their stomach and what not... We could not just classify them as plastic pollution but should be vehemently classified as a DESIGN DEFECT. If we take care all these factors while producing our products by keeping all the catastrophic effects in mind, we can focus on the source of the materials and also the results – how the product will end up after disposal."
Geosmin uses wheat straws in its products. This helps in solving another problem i.e. farmers burning wheat straws. The burning of the residue leads to air pollution, which makes the air toxic for breathing and has hazardous effects.
It also manufactures toothbrush and toothbrush holder made up of bamboo. The bristles of this toothbrush are made using 62% plant extracts. They also make tooth powder that contains ayurvedic medicinal properties, which can also aid toothaches. Raghuvir says, "Normal chemical toothpaste usually harms the upper coating of the tooth called enamel. This tooth powder takes care of the tooth in the right way. Also, the normal toothpaste comes in plastic tubes which harms the nature when disposed off and the paste can pollute the water too."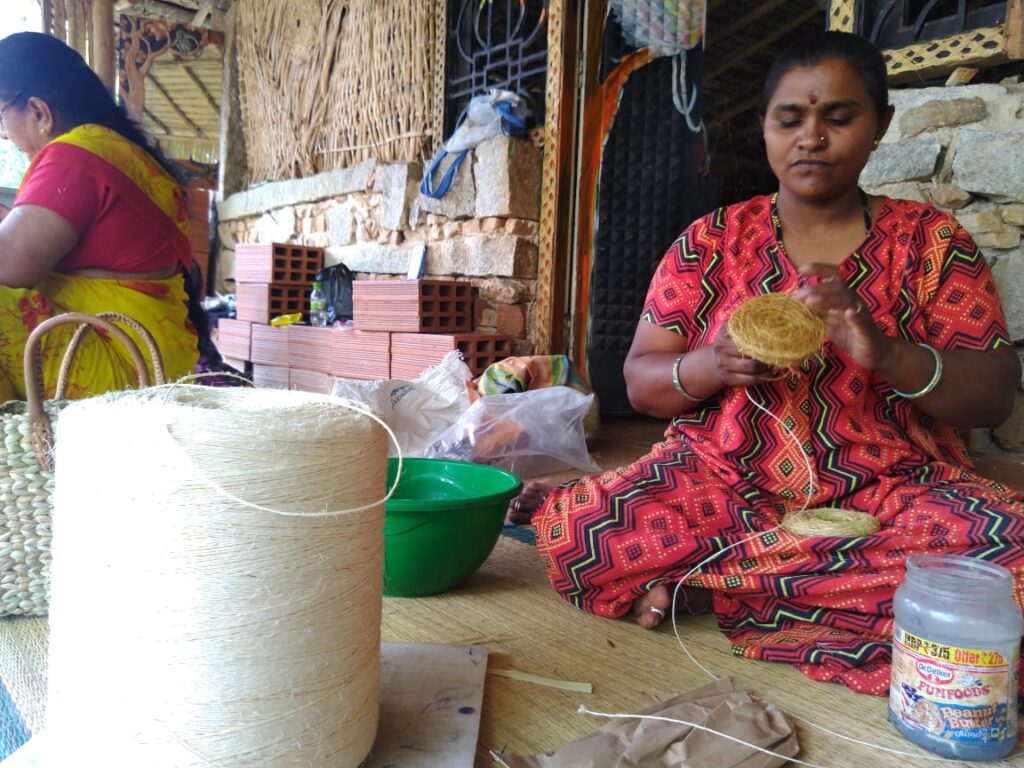 Straws are made out of bamboo as well as wheat straws. These straws are treated with herbs and salt to sterilize them. Salt takes out the starch from the straw enabling it to last for a longer duration. The packaging of all the products is also eco-friendly. It is done using recycled paper and normal tapes are replaced using paper tapes. Minimal glue is used to make it toxic-free.
Raghuvir explained the meaning behind the name Geosmin saying, "All the products eventually merge with soil and produce a pleasant mild sweet aroma that emerges out of the soil when it starts drizzling- GEOSMIN".
He further added, "When we develop any product, we see to it that it has an economic impact on the society. We don't work with high-end machinery, as we believe to give opportunities to the farmers and craftsmen. This gives them a better livelihood. And lastly, we also consider environmental impact. We ensure that the materials used are not harmful to nature and all of the material is sourced from local areas. This way the money revolves within our country only, indeed make us vocal for local."
For exploring on what all products Geosmin sells, go to https://geosmin.in/
Written by: Kosha Naik