The period in which we are living today should contain more natural products and purified air and all the chemical less food which we lack today. Starting from an average person using air conditioners to what he worships, whether Ganesha or other idols which are sunk in water all somewhere and somehow pollute the environment. And looking at such problems, there are some people helping nature to grow more purely and make the environment more sustainable.
Pradeep Tripathi is one of them, helping the environment to breathe in a better and cleaner way. Pradeep is also the founder of Green Yatra. He is an entrepreneur, traveller, and animal lover, and definitely a pure-hearted person. When Pradeep came to Mumbai back in around 2002, he noticed that for the festival of Ganesh Chaturthi, Ganpati's are made of plaster of paris.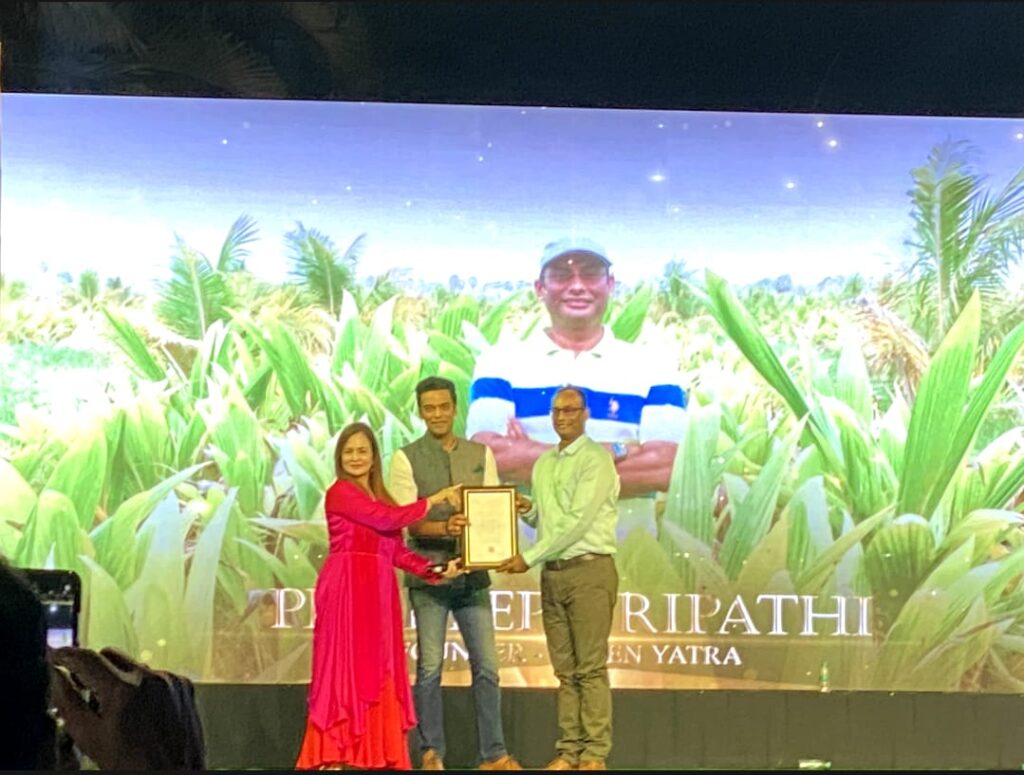 Pradeep comes from a simple Brahmin family and believes the festival should be more in pure form. He says in typical Maharashtrian culture; they make Ganpati with Shadu Mitti instead of plaster of paris idol. So why not celebrate the festival in a more natural way when it can be done easily".
He says he visited Pen, a city next to the Panel in Maharashtra where 60% to 80% of people are involved in making plaster of paris idols of Ganesha. When he asked "Why?", they said, "It is all because of the demand and supplies. People are asking for plaster of paris idols as they are very lightweight and economical compared to the other eco-friendly Ganesha".
Pradeep believes we have to start from somewhere to start our dreams. So after much research, he along with his partner Durgesh Gupta started with nine different eco-friendly Ganpati idols.
So from this, the Go Green Ganesha Campaign started in their locality. But what happens after the festival gets over? Pradeep thought as he was working with many kids in school, where he realised they are the most important part of our society.
"If you share anything with children, they would discuss with their family members about the new things they learnt in school. So we thought to reach out to the complete family through children. That is how our target audience was and this is how Go Green Kids started," Pradeep explains. 
They reached out to many government schools and families and organised many workshops where they explained how to go green in day-to-day life and that was how the Green Yatra's journey started. Later, Pradeep realised awareness was just a part. They needed to start something on the ground and then the initiatives started like tree plantation, best out of waste which was the extension part by coming on the ground and starting this organisation.
With Go Green Ganesha, Green Yatra started in 2008 and successfully registered itself as an NGO on November 11th, 2010.
Green Yatra also started with many popular initiatives, out of which Zaroorat – A Need became one of the popular initiatives where people can donate any kind of old household stuff, in excellent condition and the organisation then sends them to the needy.
Ped Lagao – Tree Plantation is another initiative by The Green Yatra which is the most popular project. Pradeep believes what he has dreamed about, he will achieve and that's how he got involved in such projects with the help of the government, and today there are many initiatives to talk about.
Pradeep says, "India in its metro cities, has 60 to 70% non-native trees and these trees are only for showcasing pompous greenery and are not generous oxygen givers". He further mentions that none of the birds is nesting on such trees. Green Yatra then came across the Miyawaki plantation which is named after Dr Akira Miyawaki, who is a Botanist.
Pradeep explains, "The beauty of this plantation is that wherever it goes, it becomes local. We use no chemical stuff when we are planting. We only use native and local integrants. If I'm in Maharashtra, my plant list is different, Rajasthan is different and so are the other states". He explains beautifully that every survey they do, they come across only the native and local plants of that state. Today Green Yatra is working all over India helping people grow easily and the native trees which are more beneficial than just greenery and fewer oxygen-giving plants.
Pradeep explains that in India, we have 30% of land as a dumping ground. They targeted such areas and beautifully managed them by converting them into Green Land. Pradeep quotes, "They are now the expertise to convert dumping grounds into green belt".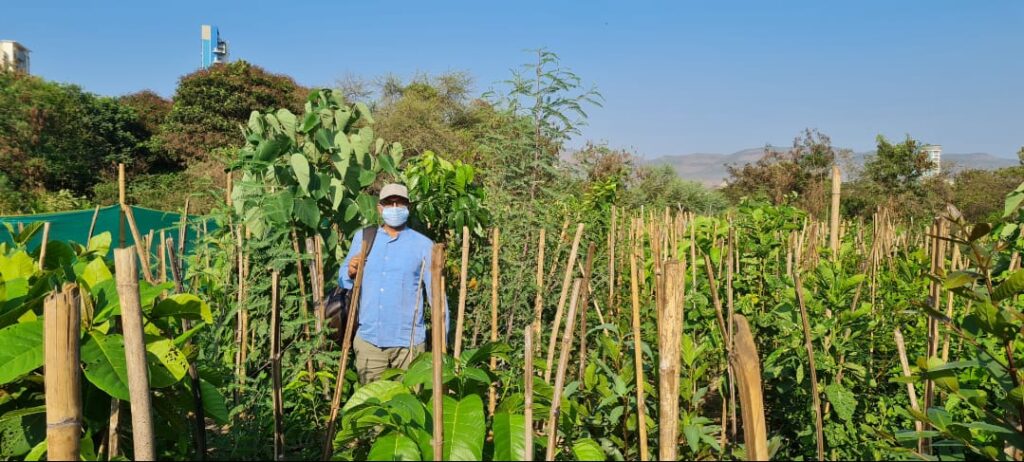 Today, the cities of India are the most polluted in the universe. Many NGOs are working in rural areas, so what about the urban regions? Green Yatra primarily focuses on urban areas where pollution is the most and targets the land which is not being used. "Rather than growing trees in rural areas, one should grow a forest in Urban areas", this is what Pradeep believes. The organisation, also with the help of the Government, reaches the dead land in and around cities and converts it into green land. 
Being an animal lover as well, Pradeep shares his beautiful words, saying, "I am bringing back the flora and fauna. When I see the birds singing around my forests, that is the biggest reward for me". Such sayings and the doings bring a great combo of goodness and greatness to our country.
But journey does not end here. He says, "Only the plantation does not lessen our carbon footprints". For this, the organisation has started the project Sustainable Solutions. Here the audits are being carried out, keeping a note of people for their carbon and water footprints. He explains we are unaware of how much water we use in a single day. They also inform people about their carbon footprints and the need for growing trees around their residential area and what amount of water bodies to illuminate. He says, "This is not the right way just to build a pond around and keep using it carelessly. Today, the big companies and corporate houses leave a huge carbon footprint in their surroundings. Offices are left out with no windows or very few windows". He explains that with such a closed room, the air is 5% more polluted than the outer environment. Having windows in such big corporate houses is a must and Green Yatra informs them to have gigantic windows and run fewer air conditioners. As this becomes the reason for up-scaling global warming and to breathe more purely, leaving our coming generation with clean and plenty full of air.
We understand the time and generation of such advanced technologies but combining the best of old and new methods can leave us with a more pollution-less environment. People like Pradeep Tripathi with no-cost help the upcoming generation to live and breath.
Written By– Stephen Christian