Sustainable housing and green architecture are slowly gaining their prominence in the construction sector. Though it is still in a very nascent stage in India, however many architects and organizations are coming forward to contribute in that. One such organization in Hunnarshala Foundation, based in Bhuj, Gujarat that works towards constructing eco-friendly homes across the globe. For the last 17 years, they are helping the communities to reconstruct their dwellings post-disasters and put emphasis on the usage of eco-friendly materials for building combined with the traditional technique with the twist of innovation. Tejas Kotak, Executive Director spoke to the EarthView about the organisation and the importance of sustainable housing.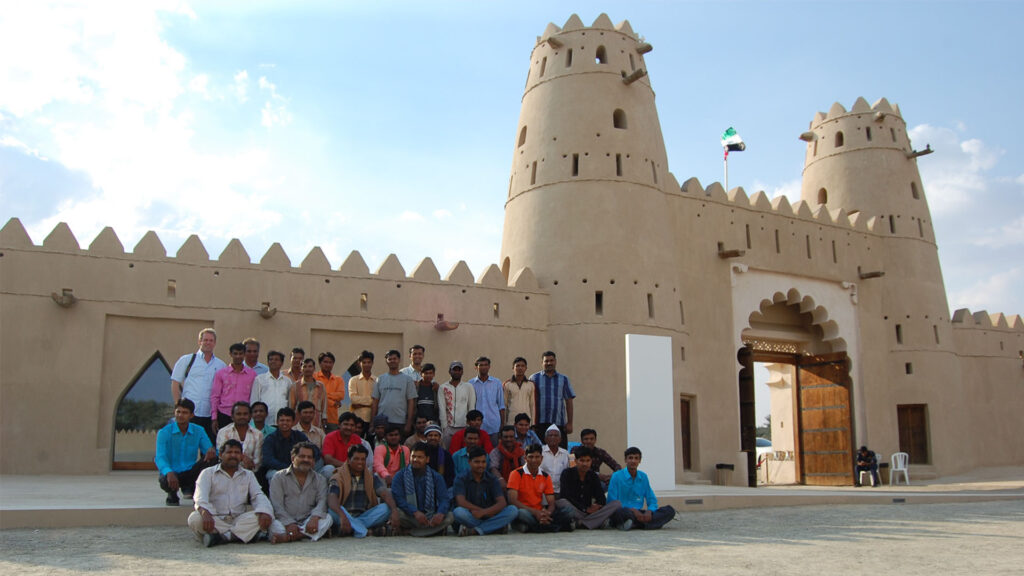 Hunnarshala Foundation for Building Technology and Innovations was incorporated in the year 2003 after a group of engineers, architects and master artisans joined hands to respond to the housing issues after a massive earthquake shook Kutch district of Gujarat in the year 2001. Tejas said, "Six months after the devastating earthquake that shook Gujarat in January 2001, the major damage happened in Bhuj and its surrounding areas. A group of engineers, architects, and master artisans from the region came together to rebuild villages and lives. The experience of post-earthquake work became a repository of technical know-how, which could demonstrate sustainable housing solutions. This group then decided to form Hunnarshala Foundation which is a not-for-profit organization."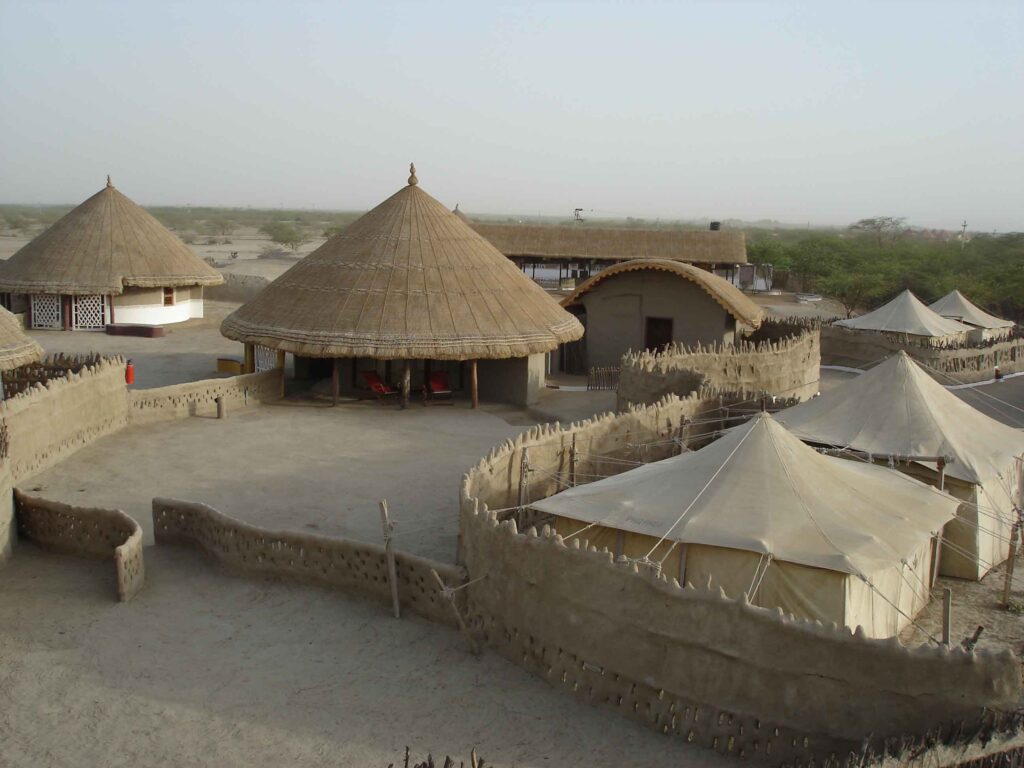 In the earthquake rehabilitation program, Hunnarshala built more than 3000 houses in the earthquake-affected villages in Kutch region. The entire rehabilitation program was implemented using a participatory or owner-driven approach. He said, "Most of the houses constructed in these villages using stabilized earth construction techniques viz. rammed earth and compressed stabilized earth blocks. The use of natural material is non-polluting and makes houses eco-friendly and safer place to breath without harming Mother Nature. Earth buildings are cooler compared to other building materials."
Tejas further said, "At Hunnarsha our objective has been to implement building practices that provide a livelihood to regional artisans and allows them to work within the traditional framework in which they were trained. This allows the artisans to combine their local knowledge banks with technology, modern design practices and market support."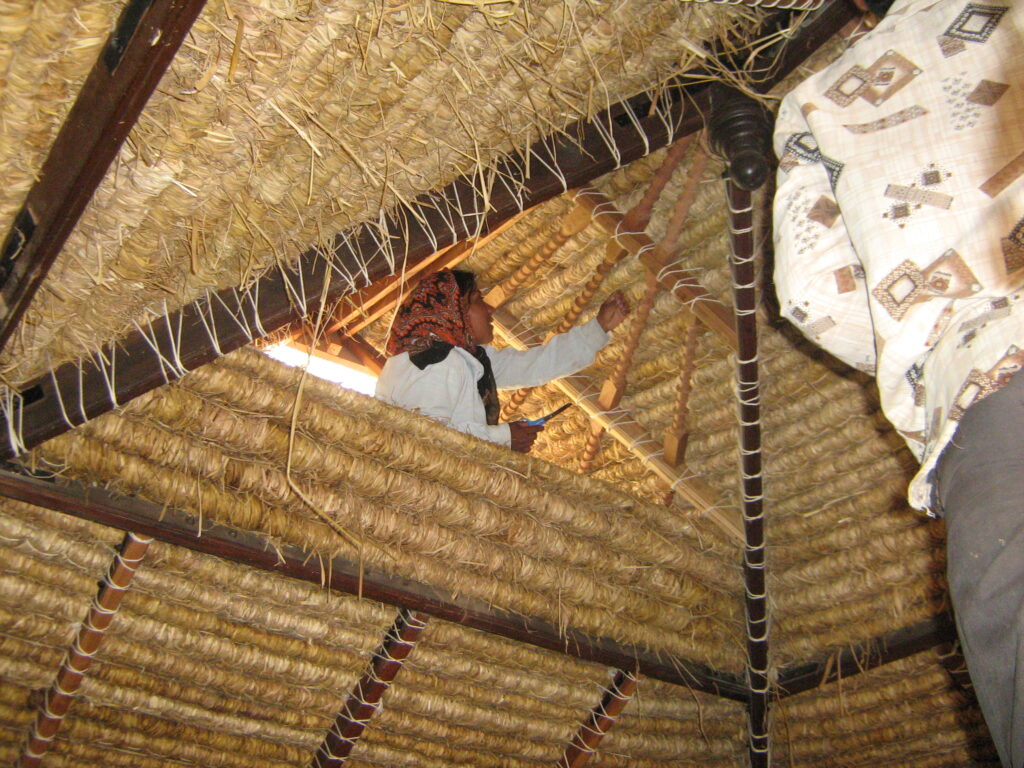 Tejas mentions that Hunnarshala promotes eco-friendly, cost-effective and low energy building designs. He said, "We work towards environmentally sustainable towns and villages that promote local control, empower the local community and ensure dignified living for all its citizens by providing basic housing and services. We aim to respond swiftly and appropriately to disasters and give affected communities the tools to guide their reconstruction, all while coordinating with other NGOs and government agencies to efficiently and effectively rebuild."
Hunnarshala engages both communities and building artisans in its initiatives to build capacities and empower them. Traditional techniques are validated and transferred to the artisans and then implemented into the contemporary application, where innovative ideas are imbibed. Tejas said, " We use eco-sensitive construction materials such as soil, wood (recycled) for construction. They are mostly utilized to create built spaces, which can be in the form of art centres, farmhouses, residences or an entire village."
After the Kutch earthquake rehabilitation program, Hunnarshala has participated in post-disaster work globally, such as Iran, Afghanistan and Banda Ache in Indonesia. These works were in collaboration with local partners and the affected communities. In India, Hunnarshala has actively participated in post-disaster works in Kashmir, Uttrakhand, Nepal, Bihar (Kosi river floods), Tamil Nadu (post-Tsumani) etc.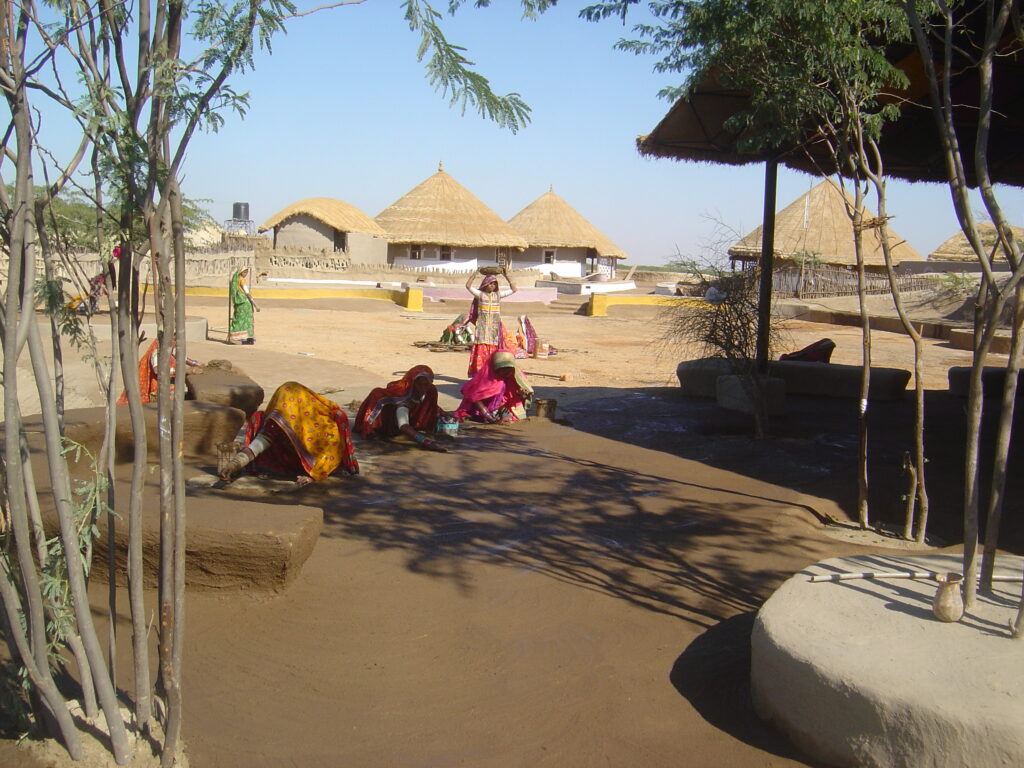 Artisan Empowerment Program
Hunnarshala has been instrumental in working closely with the building artisan communities ensuring that their work enables them to dignified living. To encourage building artisans to become Entrepreneurs, "Sankalan" the Artisan Empowerment Unit is functional with a vision of empowering building artisans and strengthening artisanal practices to promote traditional skills and wisdom in the contemporary market. Artisan's involvement in design processes helps in synthesizing traditional skills with the contemporary, resulting in the innovation of new products. The artisans provide specialized building services to the mainstream market. Involvement in projects provides the required platform for the artisans to demonstrate their skills as well as promote natural materials as an appropriate and sustainable way of building practice. Tejas said, "Sankalan" also offers introductory training programs to architecture and engineering college students apart from professionals. As an environmentally sensitive group, our efforts are to provide decentralized solutions for the treatment of wastewater generated by society. "Sankalan" - artisan empowerment unit collaborates globally with educational institutions to conduct research programs to find better solutions for human settlements."
Community Empowerment Program
Through the Disaster relief and urban poor housing programs, Hunnarshala Foundation has successfully tried to promote the owner-driven construction processes by encouraging and involving respective communities. Hunnarshala actively participates in reconstruction processes after disasters and has been involved with government programs such as the Pradhan Mantri Aawas Yojna in Bhuj through its community empowerment program.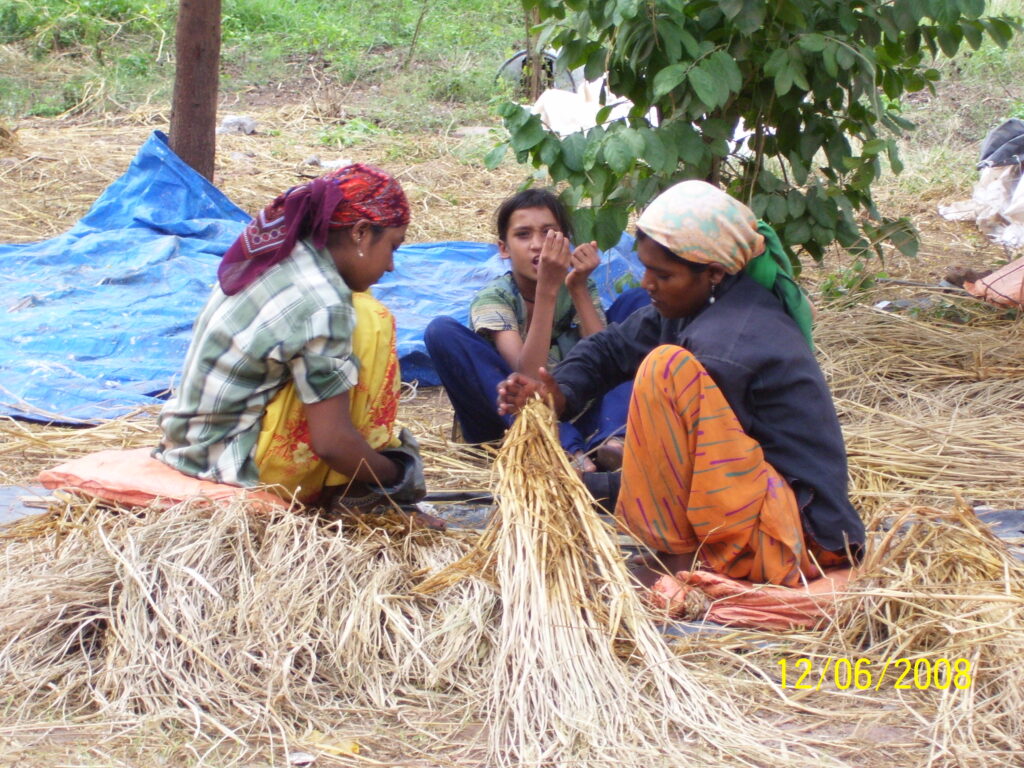 In 2011, "Karigarshala", a learning centre for school dropouts was initiated by Hunnarshala to provide children with a platform where they come together to learn, interact, share and finally possess a skill. The education program envisages that the students become confident enough to create opportunities for themselves that can make a difference in their life. The children have an option to select either carpentry or masonry as a major skill after an overview of plumbing and electrical trade. The duration of each course is one year following which the students have an option to join incubation companies to learn the professional practice. Since 2011, more than 250 students have undergone these courses and have been able to provide direction to their lives.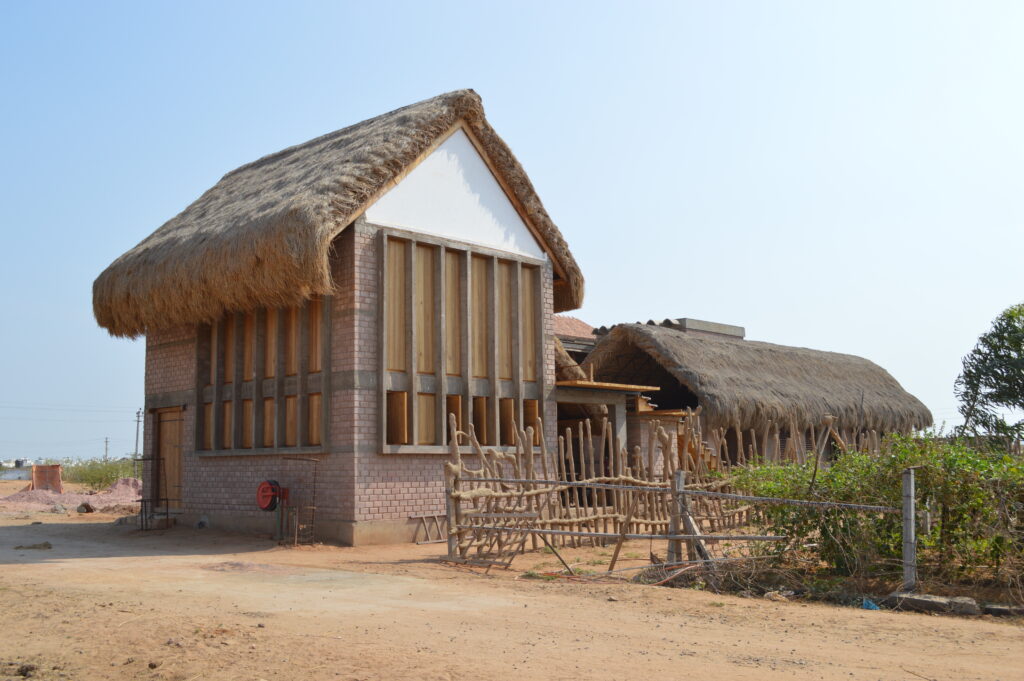 Tejas Kotak said, "Use of earthy material, soil made their work successful, cement is used wherever it is required to provide strength to the structures and only in stabilized construction techniques. We always encourage architects to utilize more and more natural resources, which is available readily. We should also pay more attention to the recycling of industrial waste into construction material, which is a sustainable way to conserve our planet."
Written by: Hemangini Tiwari