According to Union Environment Minister Bhupender Yadav, India is on pace to meet the Paris Accord and COP 26 obligations in line with Prime Minister Narendra Modi's "LIFE mantra." According to the minister, he had a fruitful chat with US climate envoy John Kerry, and India and the US have agreed to continue their 'Climate Action and Finance Mobilisation Dialogue.'
India's decisive initiatives on climate change challenges will continue both domestically and internationally, and the country will walk the talks from a position of power and responsibility, according to Union Environment Minister Bhupender Yadav.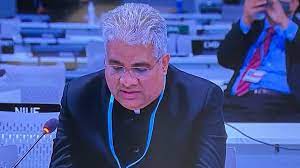 "Productive phone call with US @ClimateEnvoy Mr John Kerry. We agreed to take forward India-US Climate Action & Finance Mobilisation Dialogue.
"India is on track to achieve Paris Accord & COP26 commitments in accordance with PM Shri @narendramodi ji's LIFE mantra," Yadav tweeted.
Prime Minister Modi provided a motto "LIFE-Lifestyle for Environment" for sustainable development through sustainable lifestyle at the United Nations' COP 26 in Glasgow last year. "Today's world acknowledges that lifestyle has a significant influence in climate change. In front of you all, I propose a one-word revolution. This is the term LIFE, which stands for "Lifestyle for the Environment." Today, it is critical that we all work together to advance LIFE as a movement "'At the pinnacle,' he'd added.
Yadav and Kerry formally began the India-US Climate Action and Finance Mobilization Dialogue in the national capital in September of last year.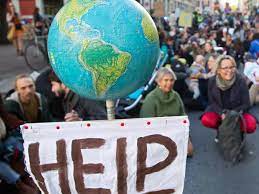 At the moment, the United States and the European Union will consume more than a quarter of the remaining carbon budget for 1.5-degree warming, but accounting for only 10% of humanity. This can't possibly be the way to go. However, if the world is to be secure, we must make every effort to guarantee that the United States, the European Union, and other rich countries stick to equality and reach net zero far sooner.
From India's and developing nations' perspectives, the final decision on coal's "phase down," which included poverty eradication, sustainable development, and a just transition, was a good decision. India had successfully defended and achieved an equitable outcome.
Yadav previously stated that the dialogue will not only strengthen India-US bilateral cooperation on climate and environment, but will also show how the world can align swift climate action with inclusive and resilient economic development while taking national circumstances and sustainable development priorities into account.