India's first river interlinking project, the Ken-Betwa River linking project, has finally been granted clearance after nearly four decades of planning and conceptualisation. It will connect the rivers, Ken in Madhya Pradesh and Betwa in Uttar Pradesh. Both rivers are tributaries of the river Yamuna. The Ken-Betwa Link Canal will be 221 km long and will take about 8 years to complete. The canal will also include a 2 km long tunnel. According to the Comprehensive Detailed Project Report (CDPR), the estimated cost of this project is Rs 35,111.24 crore. 
The Ken-Betwa project, India's first river interlinking project, is being scrutinised for its environmental impact after receiving wildlife permission in 2016.

According to a Supreme Court committee study, sustainable and cost-effective alternatives to the Ken-Betwa project have not been examined, and the project will have an impact on endangered animals such as tigers and ghariyals.

According to the assessment, chopping down nearly two million trees for the project would be a significant loss, and compensatory planting would not be able to rebuild existing riverine and forest ecosystems.

After the CEC investigation revealed serious flaws, environmentalists are urging the government to halt the project.
This is the first project under the National Perspective Plan for interlinking of rivers in our country, which originally started in 2015, only moved forward in 2020 when a revised deal was structured between the two states of Uttar Pradesh and Madhya Pradesh by the NDA government. A Special Purpose Vehicle (SPV) named the Ken-Betwa Link Project Authority (KBLPA) will be set up by the National Interlinking of Rivers Authority (NIRA) to see that the plan is implemented properly and efficiently. 
The Ken-Betwa River linking project is estimated to provide annual irrigation of 1.062 million hectares, drinking water to 6.2 million people, and, according to the Union Jal Shakti Ministry, it will also generate 103 MW of hydropower. This project is going to especially benefit dry areas of Bundelkhand, including the districts of Panna, Tikamgarh, Chhatarpur, Sagar, Damoh, Datia, Vidisha, Shivpuri, and Raisen of Madhya Pradesh, while also providing relief to Banda, Mahoba, Jhansi, and Lalitpur of Uttar Pradesh.
However, this project also requires the deforestation of some areas of the Panna Tiger Reserve in Madhya Pradesh, which is home to around 52 tigers, and some endangered vulture species. The National Wildlife Board has cleared the deforestation on the condition that the land lost would be reimbursed by acquiring contiguous, revenue land, as long as it doesn't disturb the animal corridors. According to some reports, some 4,206 of a total of 6,017 hectares of land which will be submerged underwater will be a core part of the Tiger reserve. The Tiger, which is an endangered animal, will face habitat loss, which will lead to their numbers being reduced even further. 
Pranay Mathur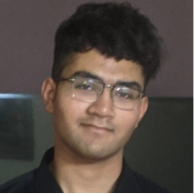 Pranay Mathur is a second-year student at Delhi University studying BSc. (Hons) Environmental Sciences. He is passionate about biodiversity conservation and long-term development. He aspires to be a scholar and is interested about today's environmental challenges.