NITI Aayog (National Institution for Transforming India) has recently proposed a plan called the "Sustainable Development of Little Andaman Island Vision Document", which is described as the "Holistic Development of Great Nicobar Island in Andaman and Nicobar Islands. The plan is to develop a greenfield coastal city within 680 sq km of fragile Little Andaman Island, the fourth largest island in the Andaman and Nicobar Islands group, which will eventually be developed as a free trade zone.
The year 2021 will be remembered for a variety of reasons. There were choices made that mankind would live to regret in the future. Will we have to pay a hefty price for development?
Back in 2020, PM Narendra Modi had declared that the Andaman and Nicobar Islands will be developed into a 'maritime and startup hub. "The region will play an important role in our government's self-reliant India project and the growth of new India," he said during a videoconference with BJP workers from the islands, a day before he inaugurated a submarine optical fibre cable between Andaman and Chennai.
According to the proposed plan, the island is to be divided into three specialised zones, each serving a different purpose. Along the east coast of little Andaman, Zone 1 will be spread over an area of 102 sq km. It would be the primary zone for monetary benefits, having an aero city, hospitals, and various tourism opportunities. Zone 2 will be the leisure zone which will be spread over an area of 85 sq km of pristine forest. It will have residential areas and a tourism Special Economic Zone (SEZ). Zone 3, or the nature zone, will be spread over an area of 52 sq km of pristine forest on the western coast of Andaman. It will be further divided into three districts: a unique forest resort, a natural therapeutic district, and a nature retreat.
The plan, which will have a budget of approximately Rs 75,000 crore, aims to develop the Andaman and Nicobar Islands into a trading and tourism hub to compete with the likes of Hong Kong and Singapore. The international airport, a 100km long greenfield ring highway, a tourism entertainment district, hotels, resorts, are some of the many infrastructures to be built under this plan.
There are many obstacles to this plan, which include the natural ecosystems, fragile biodiversity, the local tribes living there, and marine life. The Indian Forest Act 192 protects around 640 sq km of the island area, which is covered with forests, and around 450 sq km is protected under the Onge Tribal Reserve. To overcome these challenges, the government has proposed relocating many of the tribes, approximately 31%, and to de-reserve around 32% of the reserved forested area.
In my opinion, doing this will lead to the destruction of many food chains and webs, shaking the ecosystems to their core, which may lead to major losses in biodiversity. Also, the tribes which have been living there undisturbed for many decades now will face a lot of difficulties if moved, as they will have to look for new hunting grounds, water sources, and will have trouble navigating the new areas. Reducing forest cover may also lead to a loss in species diversity as it will lead to large-scale habitat loss, increase in interspecies competition, drastic changes in food webs, and a lot of other problems.
However, after reading this article, we'd like to know how you feel about the NITI Aayog's recommended strategy, which will help our country's economy and GDP, give numerous job possibilities, expand the number of jobs accessible, and boost overall trade at the cost of a few environmental losses.
Let us know what you think in the comments area.
Pranay Mathur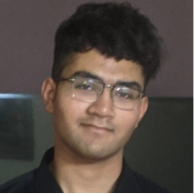 Pranay Mathur is a second-year student at Delhi University studying BSc. (Hons) Environmental Sciences. He is passionate about biodiversity conservation and long-term development. He aspires to be a scholar and is interested about today's environmental challenges.