The personal loss triggered Advocate Kamaljeet Singh from Punjab to turn into a farmer. Ditching a well-paid job where he was earning Rs 1.2 lakh per month, he decided to grow his food following sustainable agriculture practice.
He said, "I started my practice as an advocate in Sri Muktsar Sahib district headquarters during the year 2000 to 2013. During this time my family faced a couple of unacceptable deaths. I lost my 53 years old father due to a heart attack and my 10-year-old brother who died due to brain tumor. However, It was my grandfather's death, which was an eye opener for me. My grandfather died at the age of 101. I was completely shocked that how is it possible that my father and brother both died before my grandfather. Later, I realized that all this happened due to the vast difference in their lifestyles. One generation was close to nature eating healthy food while the other two were living in the concrete jungle eating chemical-laden food."
He further informed that he conducted research and analyzed that India's 1.2 per cent of cultivated land is in Punjab. He also came to know that out of this cultivated land, 18 per cent of the land is now uncultivated as the land is spoiled due to the excessive use of pesticides.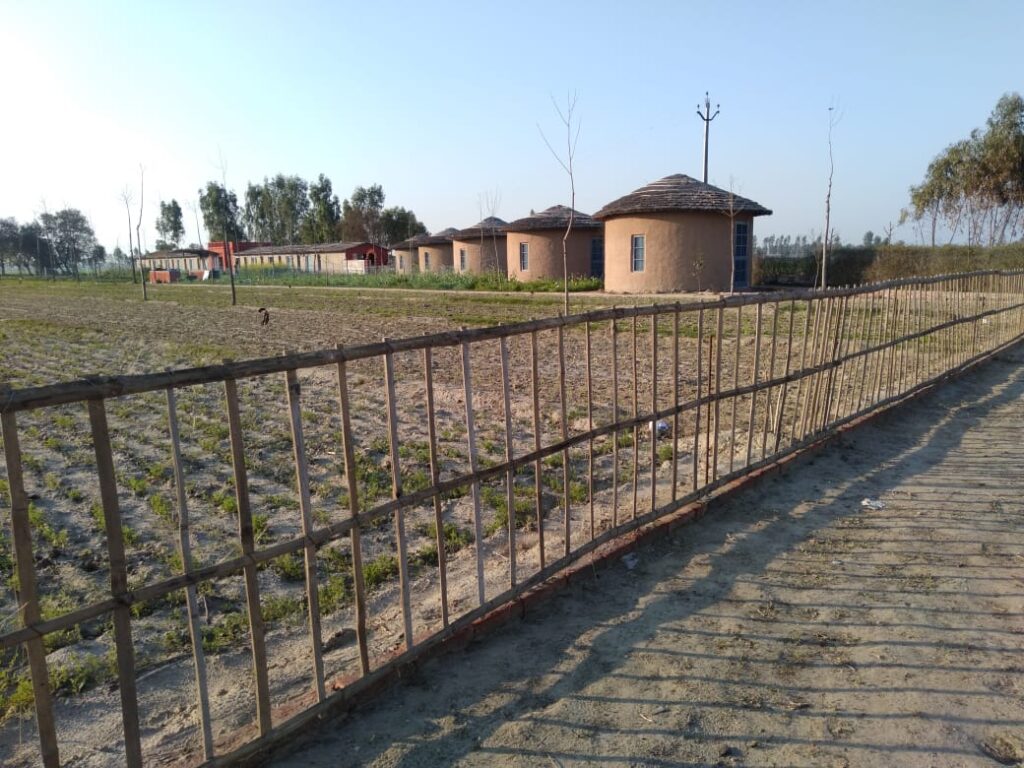 He said, "After hearing this I was so horrified by the fact that how my family is going to survive by eating such hazardous food. Even after earning lakhs of money, I could not save my father and brother but I was terrified for my family as they are also eating poison from their plate. This kind of food will make my family more prone to various diseases. Thereafter, I decided to meet "Kheti Virasat Mission" (KVM) which is a non-profit, civil society action group. It works in the field of sustainable agriculture, conservation of natural resources, environmental health and eco-sustainable technologies."
He further said, "In one of the seminars of KVM, I met Dr Om Prakash Rupala who was a microbiologist and was working with KVM on organic farming. After talking to him, I realized that organic farming is more sustainable than chemical farming. I got to know that Dr Rupala was working on alternative model of farming which is organic farming Therefore, I convinced him for organic farming model at my farm."
Under the guidance of Dr Rupala, in 2013 complete designed organic model was set up on my farm. However, for the first in two years, Kamaljeet was working both as an advocate and farmer. In 2015, he left his job and dedicated his full time to organic farming. He said, "Once I decided to work for full time as an organic farmer, few months later Dr Rupala died. I was clueless as to what to do next. However, I did my research and study and it took seven years for me to implement the organic farming model successfully."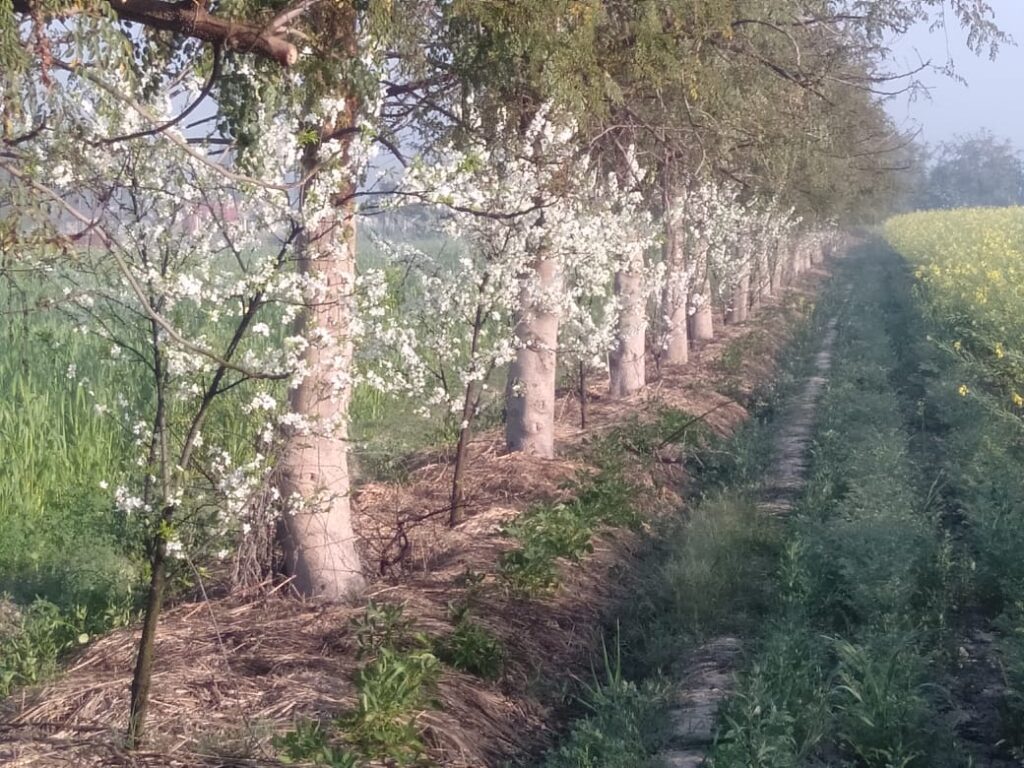 Kamaljeet's farm is spread in 20 acres of land and he cultivates more than 50 types of crops. He has more than 120 types of trees and various herbs. Highlighting the importance of sustainable farming, He said, "Farming is not about growing crops, feeding your family and selling the remaining produce in the market. Farming model should be sustainable so that the eco-system is not disturbed. Organic farming is a sustainable method that not only grows healthy food without chemicals but also improves the quality of soil and maintains the bio-diversity of the farm."
"By practicing organic farming, I am not only able to give healthy food to my family but also helping the entire society. Therefore, I have decided to create awareness among the farming community regarding the ethical practices of the sustainable farming method. This will benefit the environment, community and the farmers." He has started giving free training to farmers who are interested in organic farming every Saturday
He also urged the government to provide the necessary support to the farmers who are working on organic farming. He said, "Organic farming is not only contributing to a better quality of crops but also helping in maintaining our whole ecosystem and it is good for the environment. Therefore, the government should support farmers who are working on organic farming models."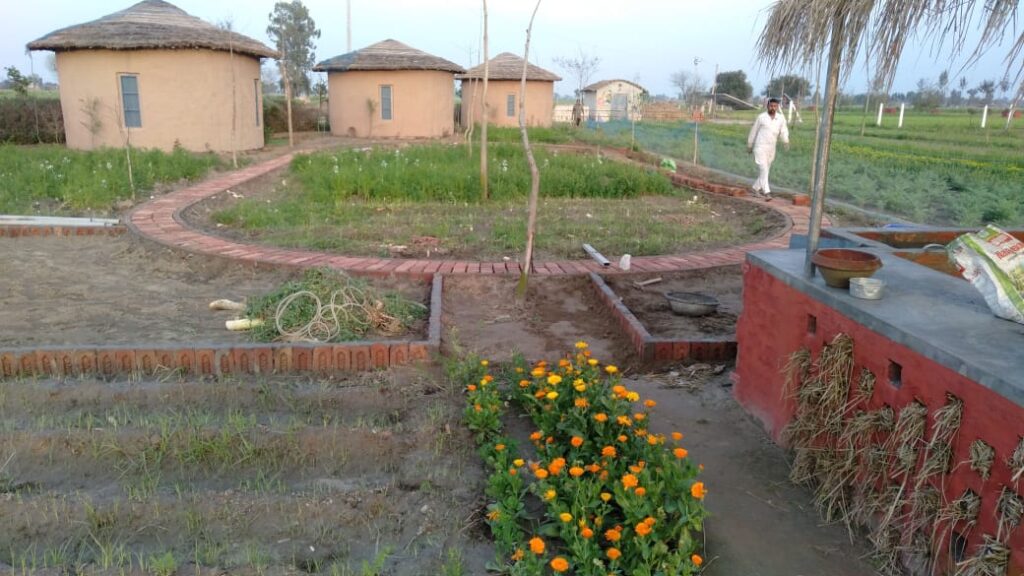 However, the journey of Kamaljeet Singh was not free from the obstacles. Talking about the challenges, he said, "I have faced many problems in marketing and production. The foremost was to make the soil fertile again for the production. Initially, it was difficult to make people understand about organic products. I faced labour problem as well but slowly and gradually now things are smooth for me."
Kamaljeet Singh is also planning to start a training centre in the memory of Dr Om Prakash Rupala. With this training centre, they will be training farmers about organic farming.
Kamaljeet Singh also advocates the idea of growing organic food at home. He said, "Everyone who has place in their house should grow their own vegetables and fruits so that they can have fresh and healthy food. We all are living in a concrete jungle, which is hurting our lives as well as the environment. Therefore it is important to come closer to nature and practice sustainable practices that will benefit us as well as the entire ecosystem."
Written by: Rujuta Kakade