Wear a sustainable green fashion from the upcycled waste of tyres and scraps!
Passionate for sustainability, eco-conscious Megha Rawat (29) an accidental entrepreneur launched "Kurio Designs", a footwear startup that manufactures upcycled, handmade and locally crafted footwear.
Megha, originally from Uttarakhand was brought up in Sri Ganganagar in Rajasthan where people witnessed scarcity of water and paucity of electricity.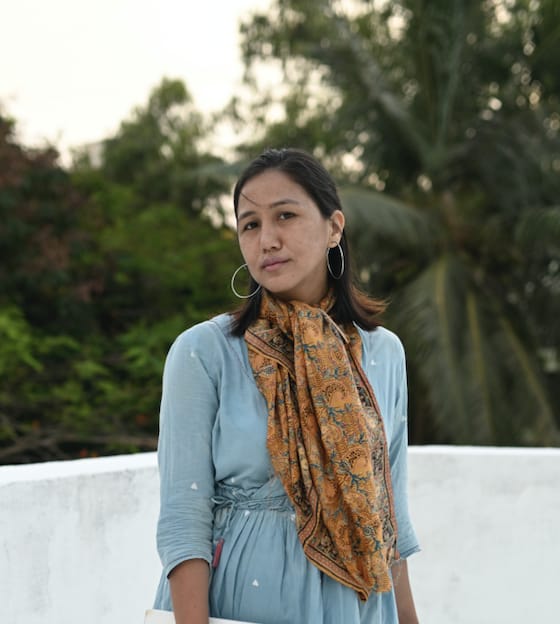 Sharing an anecdote from childhood, she said, "The place we lived had no running water, and power supply was not at all-sufficient. We were taught to be thoughtful of using resources judiciously. We should finish all our work by day-end. We switched off the lights to consume less electricity. Resources were not taken for granted."
From her childhood, it taught her the values of using things. Megha bought only what was necessary and learnt reusing and recycling items in every way. "Whenever I see my mother's old HMT watch, I feel having it worth. It has a different consumption pattern. It is guaranteed and still works best. And that's what a product shouldn't be a product, it should have a story!" said Megha.
Megha pursued a Master's degree in Computers from the National Institute of Technology in 2014. She said, "While I was moving to another city for further studies, I saw people buying things with a fancy thought and later discard with no second thought of reusing or recycling it."
She said, "This observation made me realise that it is important to consume products responsibly and also if a new product can be created by recycling the resources, it can prove a boon for the environment. Thus, Kurio Designs was started in 2015 to create products from recycled material.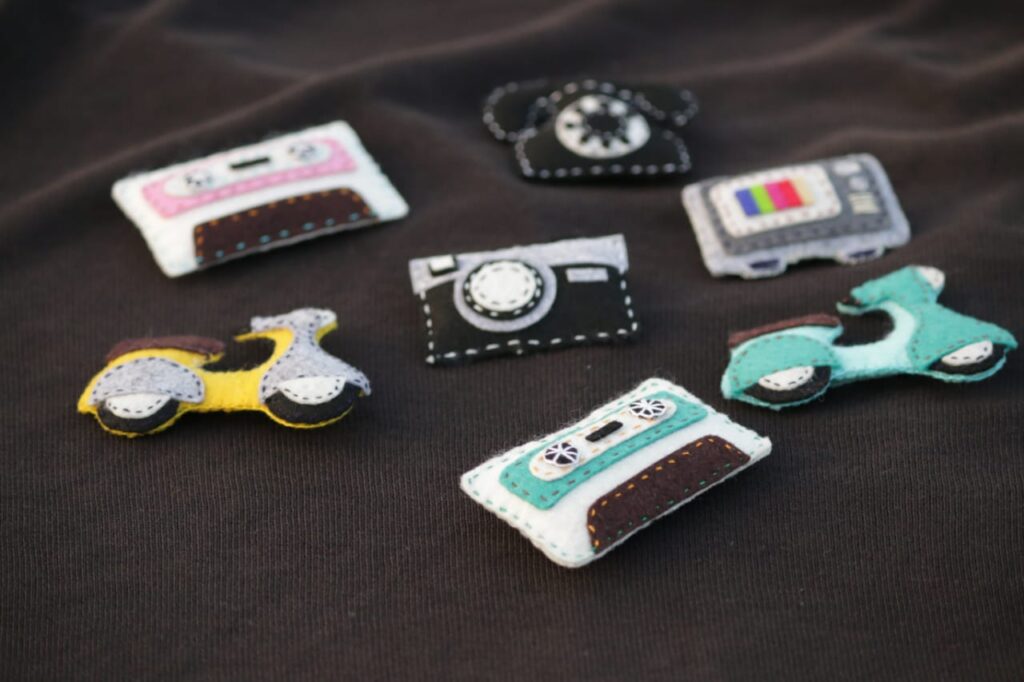 Kurio designs not only produces sustainable products but also helps in providing income to local artisans. The products made are upcycled, environment-conscious and vegan. It designs a vast range of products like footwear, accessories, brooches, pouches, folders, fridge magnets, etc.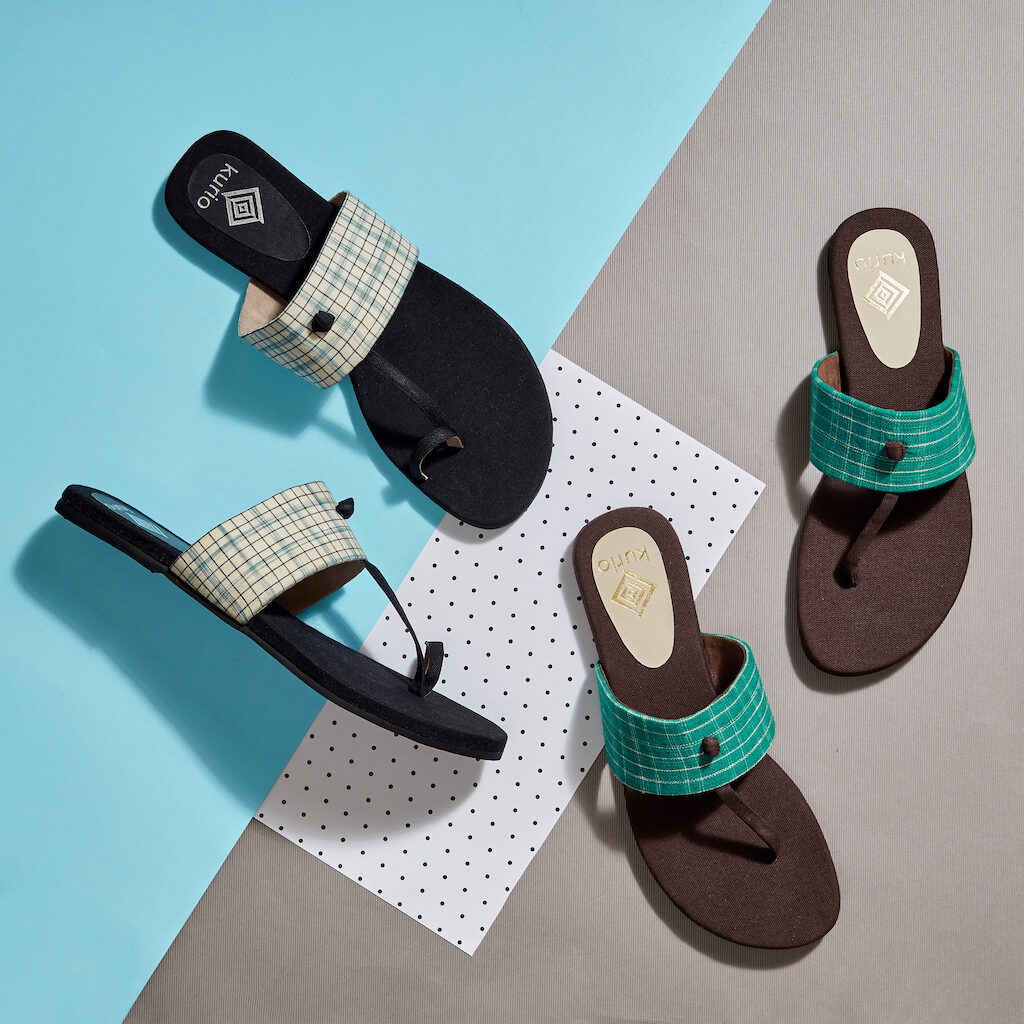 "The straps of the footwear are made completely of fabric, which is sourced from scraps of waste cloth material from stitching units. We make the sole of the footwear of recycled tyres. We also use sheets made up of recycled material, and we also make the soft padding of the insole of recycled material sourced from vendors. Khadi, Ajrakh, Kalamkari, are examples of Indi fabrics that have been used in many of our collections," says Megha.
Megha belongs to a place where employment was a crucial factor, and as a new business developing networks and gathering artisans was challenging. The products to be made merely needed people in large number and skills. The artisans (Karigars) to be gathered needed lots of hard work. It involved developing trust, which was an arduous task followed by training and management. Slowly the challenge met its best outcomes to gather the karigars with the help of NGOs, give them employment and settle them with wages.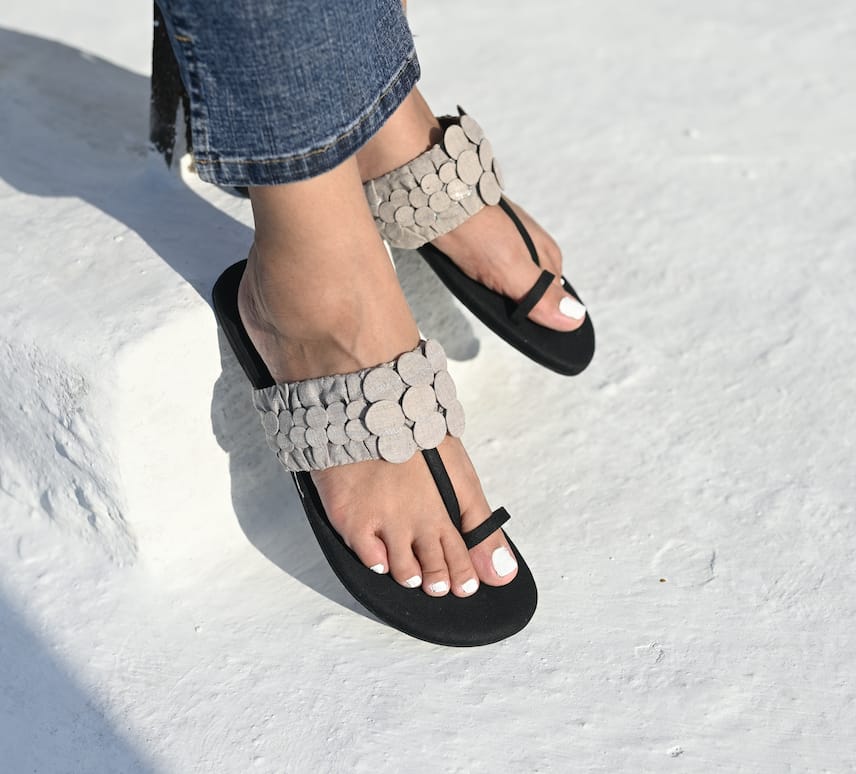 With regular work and better wages, Kurio Design has earned the trust of many skilled craftsmen. Since then, Kurio designs have changed and have impacted many lives of artisans.
"Kurio is a boot-strapped business and is a challenge." Says Megha. She faced significant issues in developing networks and supplying materials. But her belief in herself can overcome them with time and experience.
Eco-friendly and sustainable innovations are need of the hour. With increasing demand in varieties of products and globally recognised brands, the thought of values is left behind. Kurio Designs aims to introduce fashion with the consciousness of the products. Keeping the values of the products and not to use it recklessly.
Written by: Vaishnavi Jawalkar