A sustainable lifestyle is no more an unknown word in the present scenario and has created a lot of buzz as more people are becoming conscious about their choices. With more startup coming in sustainable business, adoption of bio-degradable products is becoming a growing trend among people. One such organisation is Green Greed, Bengaluru based startup founded by Deepti Jain to fight the problem of plastic pollution and help people with sustainable solutions.
Green Greed is working to solve the problem of plastic-based products and reduce their adverse effect on our environment. Focused on providing affordable sustainable products to the masses, they focus on reducing the use of plastic. They also provide a wide range of day to day products.
Deepti Jain, Founder said, "We started in January 2020. Being close to nature and doing the bit has always been a part of who we are. However, it was high time that we start this journey and bring more people into it. Personally, the journey started 12 years back with the realisation of climate change becoming real and also the rampant use of plastic which was causing harm to the environment. With small and continuous efforts over the years, Green Greed was a project in the pipeline for the last few years. We wanted people to feel happy within with a happy environment. With more and more people being aware of the surroundings, we are sure to make a bigger impact with their support."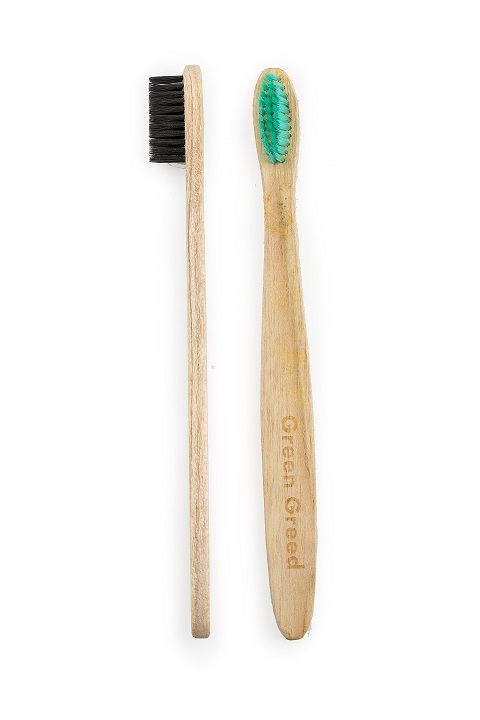 We start our day with plastic. The very first thing we use is a toothbrush and it is made up of plastic. From starting our day to ending our day we are surrounded by plastic everywhere. According to National Geographic, plastic is completely infiltrated toothbrush designing that it's nearly impossible to clean our teeth without touching a polymer. And as plastic is essentially non-destructible, every single toothbrush made since the 1930s is still out there in the world somewhere, living on as a piece of trash.
The Green Greed believes in providing sustainable solution and their bamboo toothbrush is one such step towards sustainability. The bristles of the brush are made up of nylon 4 which is degradable and are infused with activated charcoal. They also offer bamboo earbuds over plastic ones.
On this Deepti focused on "These are the basic personal care products, more of hygiene products, which everybody owns. We won't find anyone who doesn't brush their teeth! These are the best sustainable alternatives to plastic products which are used in high amounts by each individual. The average person uses 4 brushes a year, now multiply that by 7 billion people! That is just one year's calculation, imagine about a lifetime. It takes 400 years for a toothbrush to degrade. Every toothbrush we have used still exists on the planet. Similarly, Earbuds are something people use frequently and in a carefree manner. They are small enough and can be easily consumed by marine animals. It is high time that we start switching to sustainable approaches for everyday use."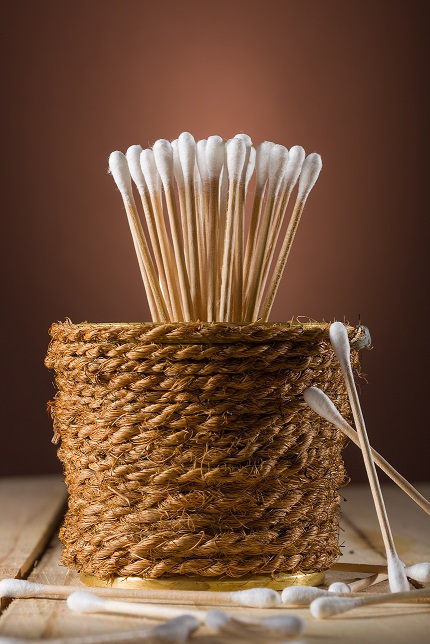 Another daily use product we encounter is shampoo. Shampoo bottles are made up of plastic and a very small amount of them are recycled while most of them end up in landfills. Around 300 million tons of waste is produced each year by plastic packaging. Most of the bottles we throw are not recycled and end up being on earth for 1000+ years.
Green Greed works with a positive impact on the environment. Their shampoo bars have an aim of reducing the use of plastic bottles and chemicals used in them which leave a damaging effect on the environment. Their shampoo bars are made up of natural oils and just needs to be stored in a perforated soap dish to keep them dry. They have no plastic and chemical waste and are natural and degradable.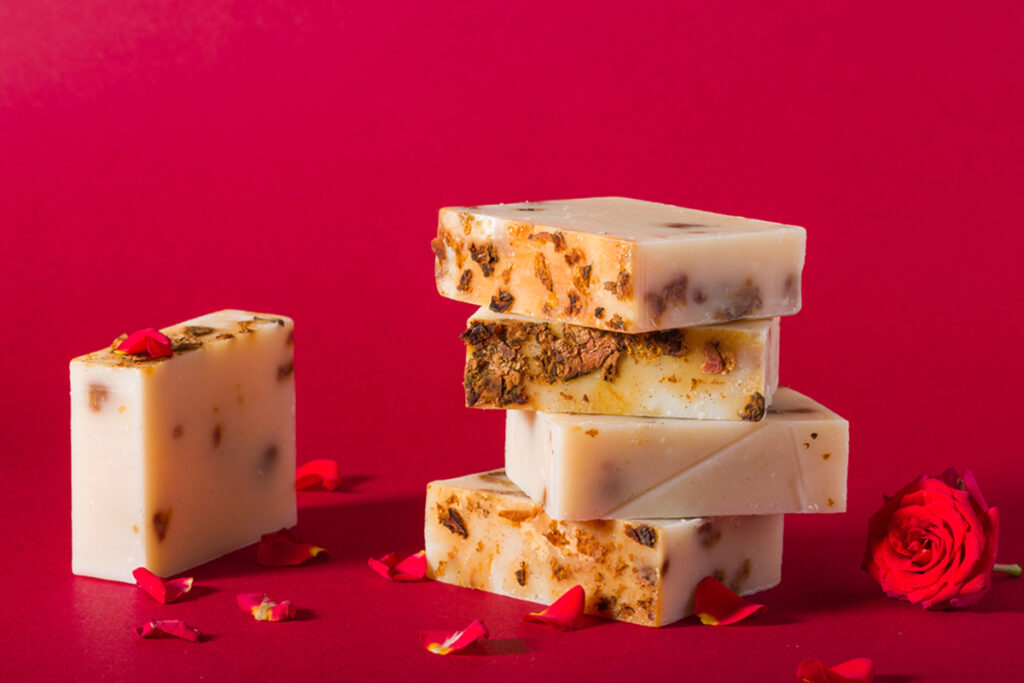 On this Deepti mentioned "Our Bhringraj and Neem shampoo bar does not leave any container waste once the product is used. Generally, the market shampoos are loaded with chemicals, paraben, and sulphate which are very harmful not just for us but also for nature as this chemical waste is then discharged into water bodies. Our shampoo bars are made only with natural ingredients and of course with love!! It is a natural formula for longer stronger hair – With the goodness of Amla, shikakai, Reetha – Enriched with Coconut oil, sesame oil, and Shea butter. Similarly, our coconut and rose moisturising bathing bar is a product that is free of harmful chemicals and Eco friendly for everyday use."
Sustainable living often comes with a lot of questions and curiosities. With increasing awareness on sustainable living Deepti further spoke about the myths, she came across while initially establishing a platform like The Green Greed. She said "People have a belief that sustainability is expensive. But they forget to understand it's rather an investment and more pocket friendly than the regular products. Sustainable products last longer and since you purchase them with a conscious mind you stay aware of how to use them and not to carelessly purchase things. "
She further said, "Another very common myth is being a victim of Greenwashing. For example, many people think using disposable paper straw and cups is eco-friendly. Which is completely the opposite. Every year millions of trees are cut, gallons of water is used to make these products with high carbon emissions. Not only that, since it is often disposed off with food particles it is never bio-degraded easily. It is not recycled due to the contamination. It also affects the health as most of the paper cups are either lined with wax coating or have a thin plastic layer so when hot liquids are poured in it we get a mix of chemicals with food."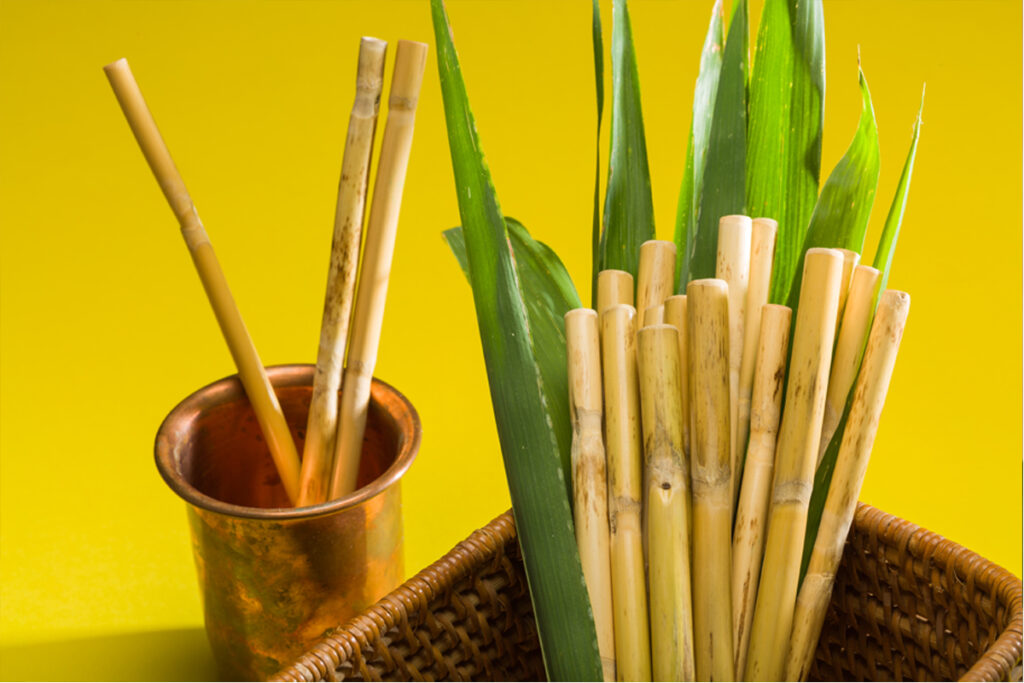 She also said, "The biggest challenge was making more and more people understand the benefit of these products and getting them onboarded. We want to deliver excellent products in completely plastic-free packaging with good prices. A new concept may take time to be accepted by everyone but we are sure we will reach there soon."
They started the initiative with the idea of offering a product that comes from nature and goes back to nature. "Our ancestors were the Kings of Sustainability and we want people to stay in touch with their roots even in modern times. Our Eco kits are an option for gifting something sustainable to your loved ones. A gift that supports a good cause and makes the giver and receiver both extremely elevated for gifting a beneficial product," said Deepti
She further said, "At Green Greed, we have supported only natural products that are made in India to support the local artisans and manufacturers. As a small business, we are passionate about being Vocal for Local and Atmanirbhar Bharat."
Further Deepti highlights, "We cannot fight plastic in one day and cannot eliminate plastic products from our life in one go. This is just a start with small steps. Just having a bamboo toothbrush or a reusable straw matters! Imagine you wake up in a world tomorrow where nobody uses plastic toothbrush. Just one product off the list by 7 billion people is surely going to bring wonders. If the consumer starts demanding something, it will be supplied. You as a consumer hold a lot of power collectively. Sustainability is no more a choice but is a must-have. Start small but START!!"
Written By: Nidhi Choudhary