Anand Malligavad, a techie who is based out of Bengaluru has been working for the revival of lakes for the last few years. Anand who was born in a small village of Koppal district of North Karnataka moved to Bengaluru at a very young age. Passionate for the environment, Anand is working hard for lakes conservation. Hemangini Tiwari of The EarthView recently spoke to Anand about his work and upcoming plans. Here are excerpts from that conservation:
Q.) You have been working for the conservation of lakes for the last few years. Please tell us about your project?
Anand: We started our project in the year 2017 with a budget of Rs 1 crore, which was funded by Sansera (Company where I used to work) The condition of lakes is deteriorating and someone had to take effort to save our lakes. Hence I decided to work towards it. The first lake we worked under lake rejuvenation project in 2017 was Kyalasanahalli. After that, we started for the Vabasandra lake in 2018, Konasandra lake in 2019, Gavi lake in the same year and Manae lake in the year 2020. We recently completed our project at Hadosiddapura. Our goal is to save mother nature and work towards its conservation. Though, this conservation work was not free from challenges as we needed to engage with people. Community engagement was one of the most important work for all these lakes conservation. Firstly, we began by engaging with people of villages. It took us some time to communicate to them about the lake conservation but we did it. We also conducted our survey about the place and took drone photo analysis to understand how much is the depth of the lake so that it can help us decide our work. We also spoke to the villagers about the lake and took people in confidence so that we can get local support for our work which made our job easier and smooth without any hassle.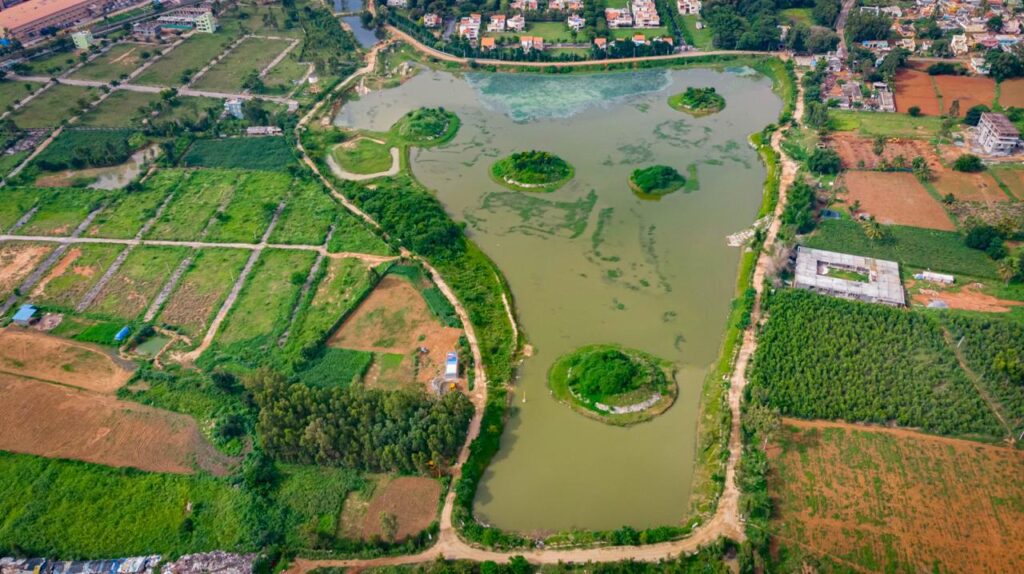 Q.) What are the challenges you faced during your lake conservation work?
Anand: There were loads of challenges that we faced while doing lake conservation. People used to dump their waste into these dry lakes. Therefore, we began to create awareness among the villagers about the lake and informed them about its importance. We observed their requirement and also conducted the survey, like digging up the area. Another challenge was to gain people's confidence to continue our work. We also made sure that there should not be any industrial waste, like submission of industrial waste into the lake, throwing away garbage into the lake. Meanwhile, there was also a big hurdle like approval from the authority. We made sure that once the lake is ready, there should not be sewage water entering into the lake. We noticed that person often eat near the lakes. They also leave their waste lying unattended. Therefore it should be collective responsibility of everyone to take care of it as no one will sit there the whole day to check whether people are spreading nuisance. It should be the responsibility of each of us to protect our nature.
Q.) What motivated you to work for lake conservation?
Anand: Nature-inspired me to save the Lakes. It's a playground for birds and animals. Lake provides surplus water to the villagers and it is also a natural habitat for various living beings. Lakes are like the lungs of the Earth as it provides life and habitat to so many aquatic animals. Almost 1 lakh people of 23 villages got benefited with the lake conservation work. During the pandemic, I completed 4 lakes. I could have done more but the pandemic time slowed our work.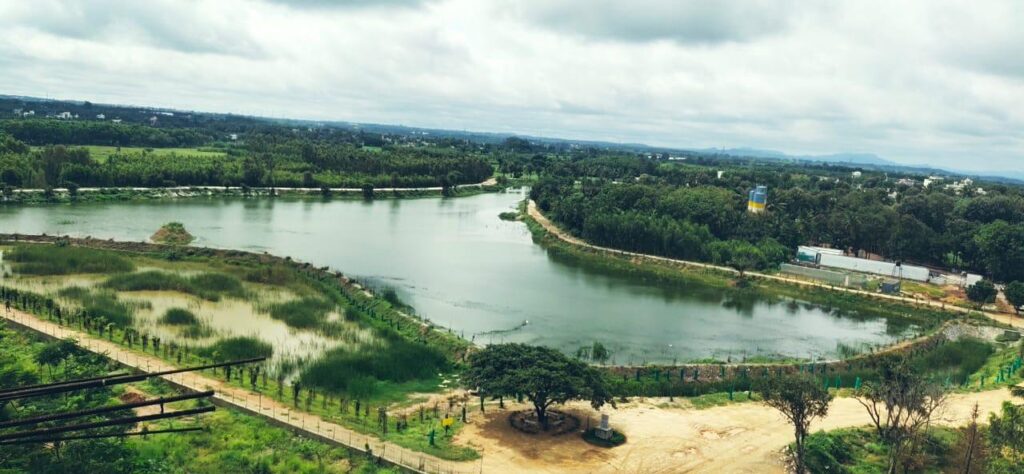 Q.) According to you, what is the crucial role played by the lakes in the ecosystem and its importance in the environment?
Anand: Lakes are the Lungs of the Earth as they are the source of water which is essential for the lives of this earth. Without water, we cannot survive, so the conservation of lakes is important for us and our future generation. The support I received from people motivated me to proceed further with my project. Lakes support the various other beings on this earth such as birds and other aquatic animals. lakes help in balancing the ecosystem. Lake is a source of potable water. It also helps the villagers in irrigation as we provided the bore-well facility so that villages use water in farms. People have been benefited a lot by the lakes. With aquatic plants, lakes have also attracted bees and more butterflies. There is saying in Hindi "Jal hai toh kal hai" if people start believing and consider water conservation as their responsibility, it will bring change. Growing industrialisation and urbanisation is adversely affecting our environment and natural resources. Therefore we have to work towards nature conservation. We have also planted trees near lakes and natural grass to control soil erosion. We have planted more than 5000 plants. We have created wetlands where lotus is being produced. Grassland is made of bamboo and native grass to sustain its beauty and stop soil erosion. We created Miyawaki Forest, it's a combination of trees and shrubs and herbs and also a traditional forest where we have planted 300 to 400 trees. We have also planted 38000 saplings which include fruit-bearing, ayurvedic plants and native trees for better biodiversity.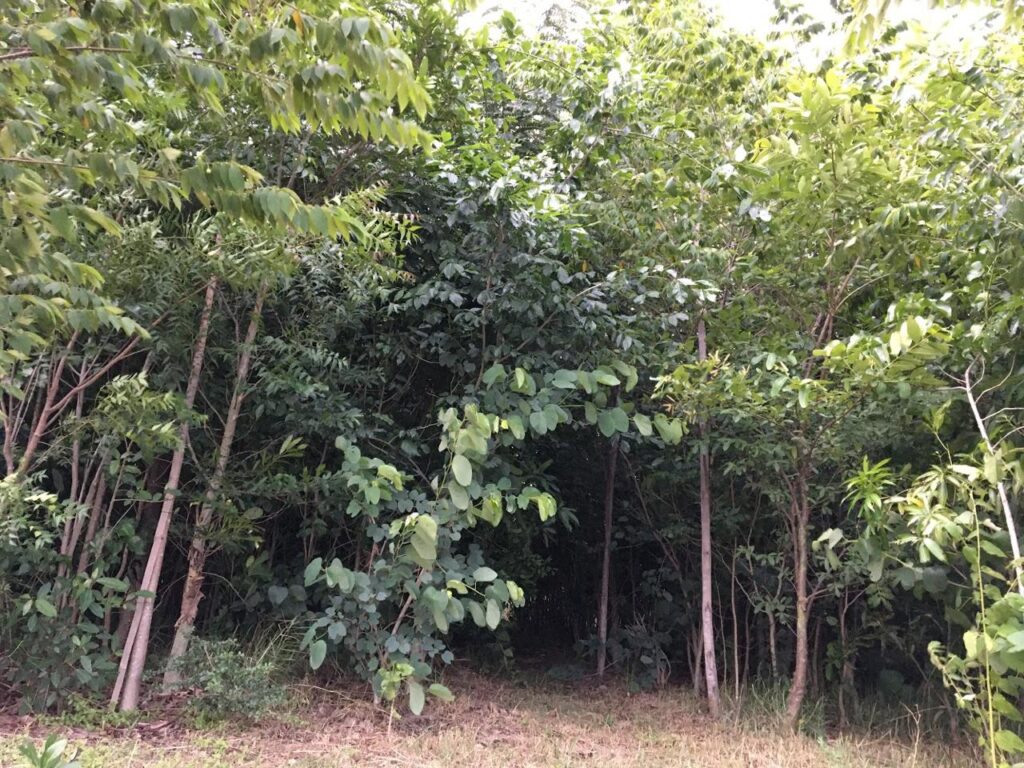 Q.) Please explain to us about the concept of Miyawaki forest?
Anand: Miyawaki forest is a Japanese method in which the plantation of native plants is done with the help of natural sunlight. We created the forest as per our requirement. We first determined the soil texture and worked accordingly. We planted only native trees and plants that produce fruits or are of ayurvedic in nature.
Q.) With growing urbanisation, our natural resources such as lakes, rivers are under constant threat, what can be done at a community level to bring a balance and conserve the resources?
Anand: Water is a precious natural resource and it important that people should realise its importance. It's not like that people aren't aware but still, they are not showing it in their actions or working towards to bring the change with their efforts. A collective effort and individual responsibility is lacking and therefore people should realise that water should not be misused or wasted. It should be used with responsibility. Every individual plays a crucial role in saving water and therefore it is a job for each of us to work towards it. Everyone should do rainwater harvesting. If people start treating it is, it's my house, it's my lake, it's my water, then there will not be any problems regarding retaining our resources.
Q.) What are your future projects?
Anand: My goal is to rejuvenate 45 more lakes by 2025 and plant at least 5 lakh trees. I want to make this city lush green and wetland.