"We are being manipulated by marketing strategies. How can we trust a material which is not even 100 years old and doubt our architecture skills and the raw- material which gave us so many amazing monuments, " said Shagun Singh, founder of Geeli Mitti Farms , based out of Nainital, a social enterprise specialised in sustainable housing and farming.
Ditching her well-paid corporate job, Singh's desire to live in a house constructed with natural materials laid down the foundation of Geeli Mitti. Founded in 2015, this social enterprise has constructed around 12 to 14 sustainable homes in the country. It is also a training and research Center that teaches sustainable housing.  As many as 100-120 students every year from all over the world get enrolled in the research and training center.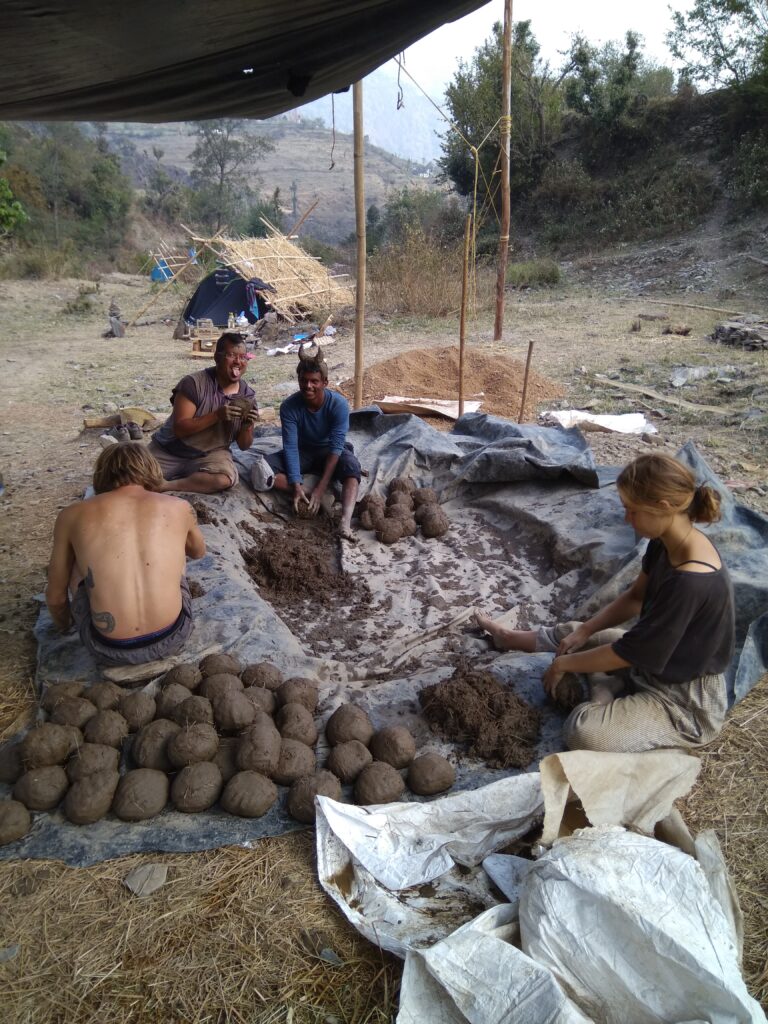 Geeli Mitti Farms vouches for sustainability, creating spaces and structures by using natural and sustainable material. Shagun (38) said, "At Geeli Mitti farm, everyone is happily working towards building rooms, house structures, kitchens and toilets in the most eco-friendly form. I also believe that natural material such as mud has a lot of power which is not acknowledged by the people."
Shagun jokingly stated, " What a brilliant creation are houses from cement that if the temperature is 40 degrees outside, it will be 50 degree inside and if it's 10 degrees outside it will be zero inside"
"All the monuments and the beautiful architectures we see and acknowledge today are made from mud and big stones. They don't have cement still, they are standing and surviving while a small Richter scale earthquake causes buildings to get demolished in seconds," mentioned Shagun.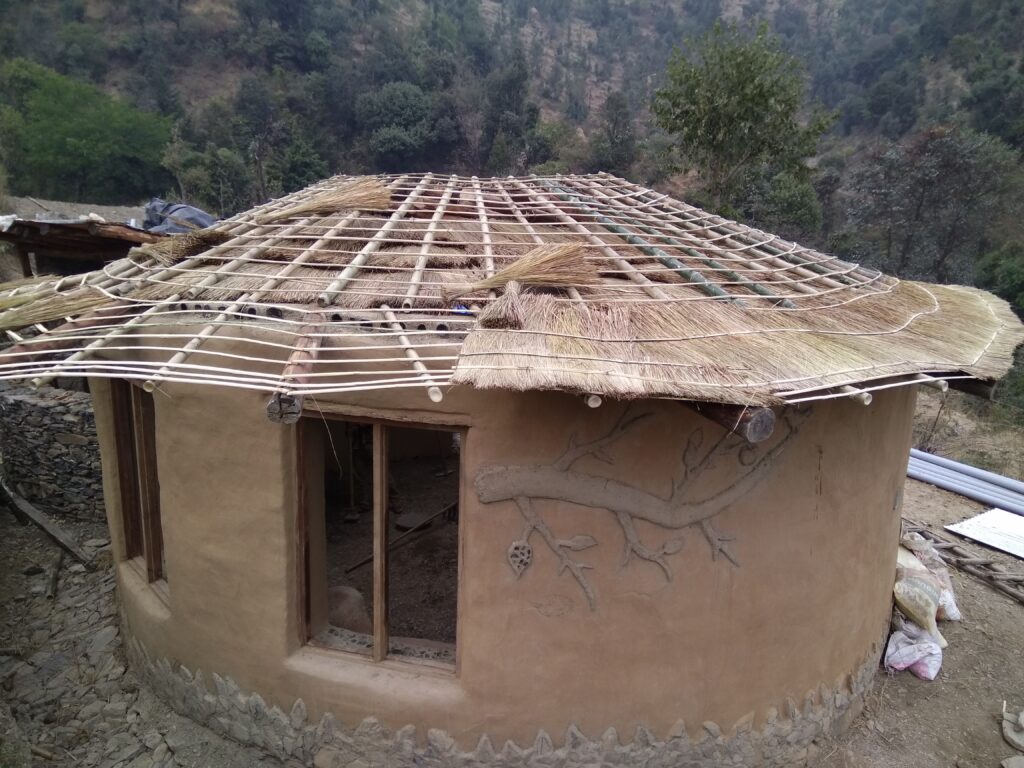 Shagun believes that apart from the good living conditions, these structures provide the spiritual energy that is felt while residing in it. Talking about living conditions she says, "It's a stated fact that cement cannot breathe. You lock a cement house for ten days and you can't get inside. The carbon emissions, which are generated to produce cement, are so harmful. Whereas, in naturally built mud houses you can leave them as it is and nothing will happen."
She further said, " The Geeli Mitti Farms has built 12-14 mud houses in various parts of India. All of these houses are based on sustainable and natural materials. There is no usage of cement and bricks in the construction of these houses. They are made up of natural building materials such as sand, clay and mud. Even the wooden work includes the upcycled or recycled wood, which is already available so that there are no tree cuttings. We have also recycled the bodies of old car and used it for the decor."
The Geeli Mitti Farms also features several livelihood programmes. One such initiative includes adopting measures to beat plastic pollution. Shagun, along with her team, works to provide a learning experience for several prisoners in Delhi. "The prisoners in the cells stitch cloth bags which are then sold further and the money they earn is deposited into their bank accounts. This initiative not only helps them to earn their livelihood but also brings us one step closer to our quest to make the environment plastic-free." Shagun also informed that at present they are working with women from slums for cloth bags project.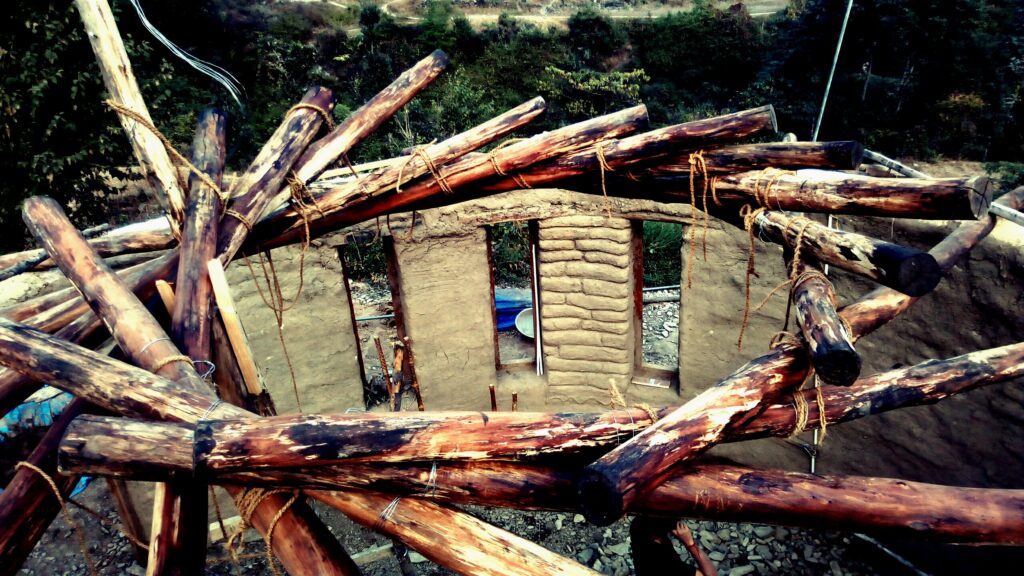 Speaking of challenges, Shagun said that the mindset of people is the biggest hurdle in leading a sustainable life. She says, "What baffles me the most are the myths about mud. Although mud structures have been there since mankind, people now believe it's of no good use. What about cement? Cement is a building technique that is about 70 years old and people find it more dependable. The thought that naturally built mud houses do not have long life, shatters the entire existence of centuries-old knowledge. Every haveli, house and fort which are going stronger without maintenance was all made up of mud."
While talking about the research center, Shagun said, "People from all over the world are coming to us at our Research and training center to learn more about sustainable living. Every Year, around 100-120 students from all across the world get enrolled at our institution in Nainital."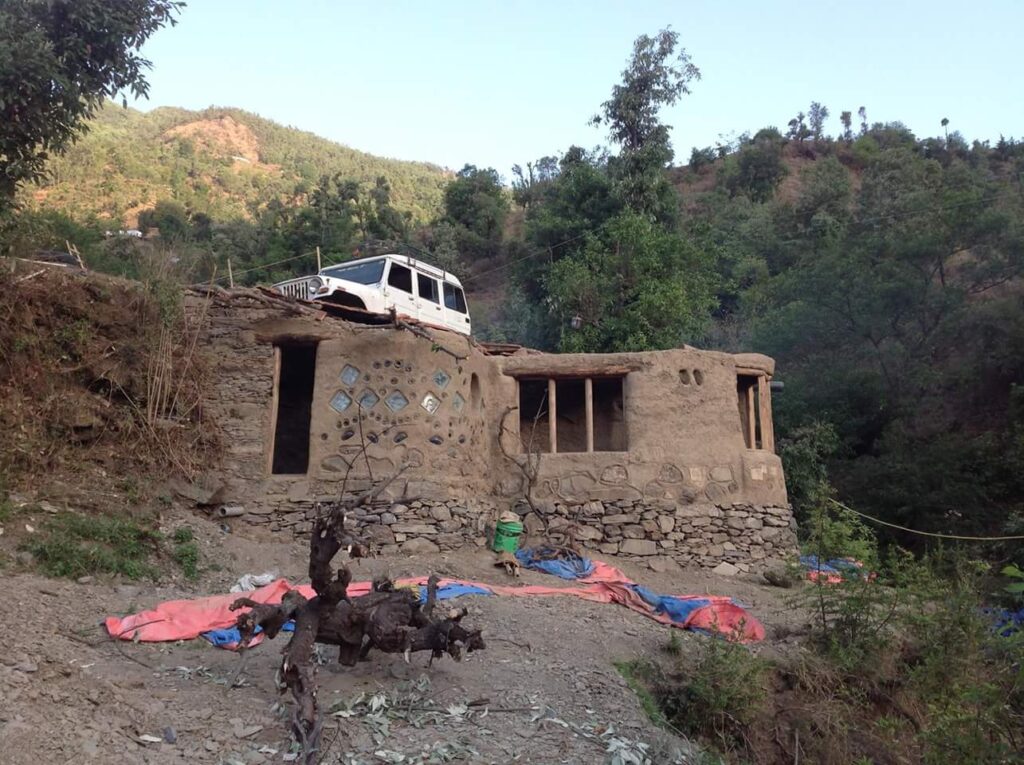 These mud houses are not only beneficial for the environment but also for human health and one can build such houses anywhere even in cities and these houses have all the facilities one gets in flats. Shagun said," if you have a natural house you don't need things like AC, Fans and heater because these houses will give you a suitable atmosphere needed to survive through all the seasons and climatic conditions."
Written By: Selvi Pareek