Shailaja Deshpande, river conservationist and Founder-Director of Jeevitnadi -The Living River Foundation is actively working on the environmental issues like river conservation among others. After working as an Interior designer for 15 years, her passion to work for the environment led Deshpande to pursue a diploma course in "Sustainable Management of Natural Resources & Nature Conservation" from Ecological Society. From 2014, she is actively working for the revival of rivers. She is an active member of Jeevitnadi group, spearheading activities with her excellent communication and leadership skills. She is practising a toxin-free lifestyle in her own house for the last 3 years.
In a conversation with Selvi Pareek from the EarthView team, Deshpande gave an interesting insight into river pollution and its effects on aquatic animals.
Q.) Tell us something about Jeevitnadi- The Jeevitnadi- Living River Foundation and how it started?
Shailaja- Jeevitnadi- Living River Foundation is an organization comprising of individuals from diverse professional fields who are passionate about environment conservation. The main aim of our organization is to work on the mission of reviving rivers. I remember when one of our co-founders on the occasion of his son's first birthday party gave him a promise as a gift saying "I will make the river so clean that by 15 you can swim in that son" those were the words and the journey began.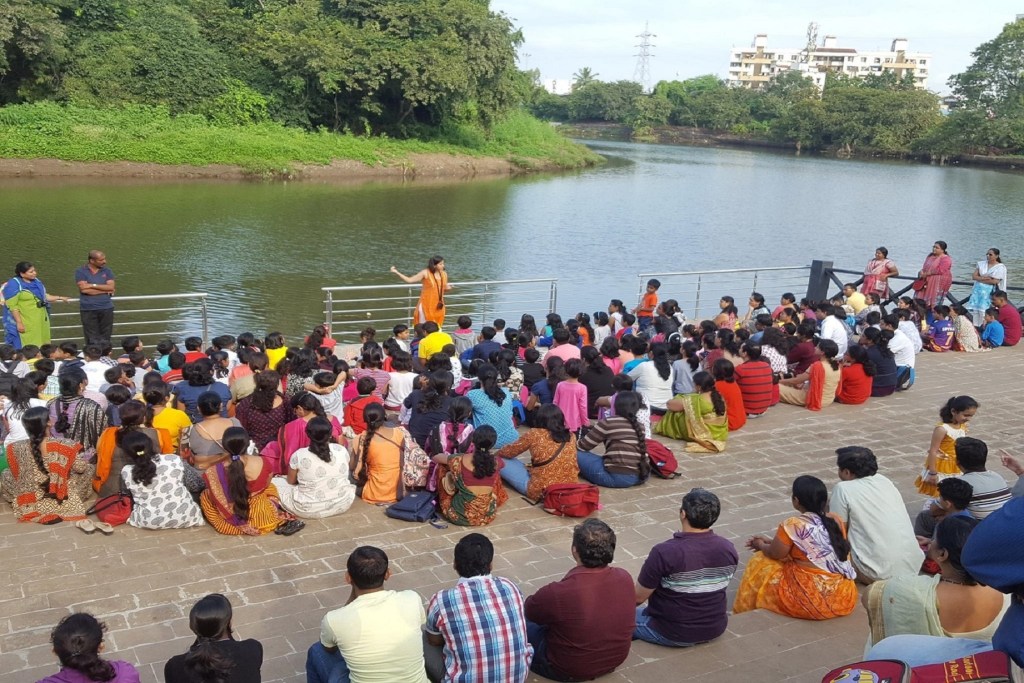 Q. What all-different kinds of activities are spearheaded by Jeevitnadi for river conservation?
Shailaja: Every Saturday and Sunday there is a nature walk where we walk around some places in Pune city. Sometimes there are some school children too who accompany us. We analyse the place geographically, historically and also learn about its importance. We also organize webinars and seminars to create awareness among people about rivers. Through these sessions, we educate them about the various causes leading to river pollution. We also educate them about various measures to be taken to protect rivers from getting polluted.
Q) What are the major causes of pollution in rivers?
Shailaja: The growing population and the industrial and concrete development caused a lot of terrible activities taking place like unhygienic sanitation and waste from industries entering into the water bodies. This untreated waste leads to contamination of rivers and harmful pollutants also enter in these water bodies. The addition of heavy metals like lead and the metals used during galvanization results in reducing the softness of the water and it becomes unsafe to use. Our recent analysis about river pollution says that 70 percent is domestic waste 20 per cent is industrial waste and 10 per cent other wastes like plastics etc. With unsustainable practices, human beings are not only exploiting rivers that are only water resources but also polluting it causing the damage to human lives as we consume it. It also causes the damage to the entire aquatic ecosystem by causing damage to aquatic lives.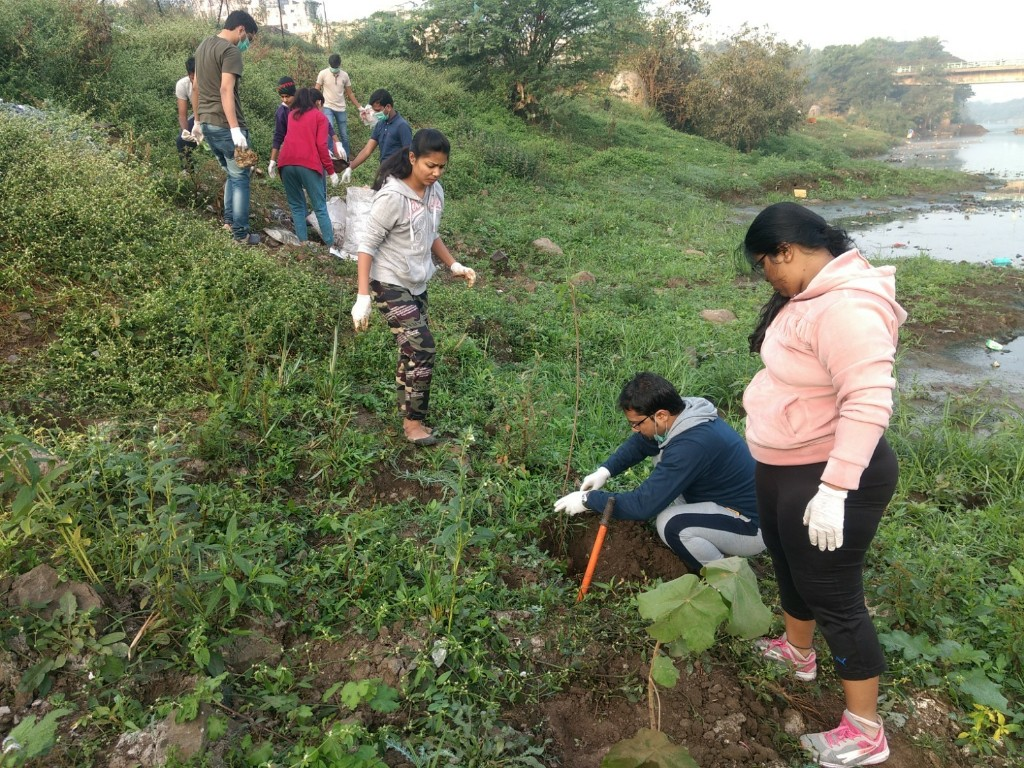 Q.) How does this increasing pollution in the river is affecting the aquatic animals?
Shailaja: Aquatic animals are the soul of any water body. Due to pollution, the aquatic animals are getting affected which results in affecting their reproductive system. Following which many of them stop reproducing and so many species of fish are getting extinct. Our Rivers had a variety of beautiful native fish but their population is decreasing due to the increase in river contamination. For example, the Bhīma river of Pune had much small native fish, which were consumed by the local people, however, with the increasing pollution, there are no more native fish in that river. The increase in river pollution resulted in the reduction of softness in water. Due to this reason, many aquatic birds that used to often visit rivers have stopped coming now. These aquatic birds (aquatic birds are those birds that live on or around water especially in freshwater habitats.) play a very important role in the ecosystem of freshwater which eventually gets disturbed.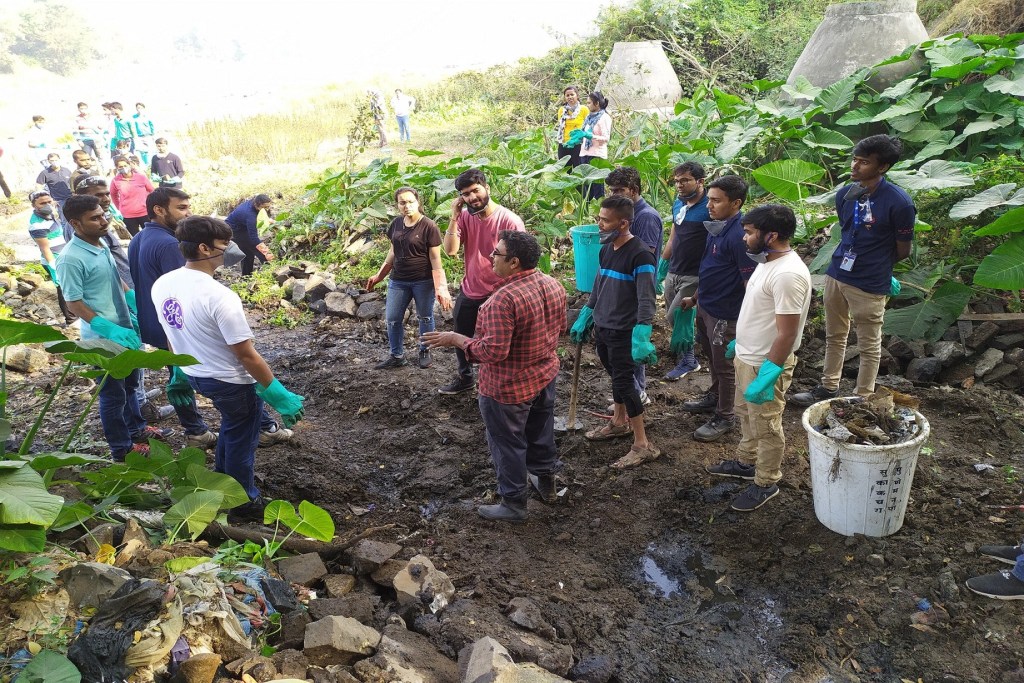 Q.) How can we control the increasing water pollution or river pollution?
Shailaja: It is not very difficult to control the increasing pollution in water bodies. First and foremost, we should understand that from where our water comes and where does the used water go. At an individual level, if we should be careful that no kitchen waste is flowing through the drainage or sink. For better waste management, we can start composting the kitchen waste at home and do not let it flow through the sink. Apart from these individual efforts, awareness among the masses and various stakeholders can be created to understand the ill effects of river pollution and ways to control it. A little sense of responsibility towards the environment combined with awareness and willingness can help in river conservation.