"It's tough to see a baby suffering from any kind of disorder, for a mother, and the mother inside me helped me creating this organic skincare," says Shubhalakshmi Jain co-founder of Handmade adda. Jain founded Handmade Adda in 2016, a startup based out of Bengaluru. It is a marketplace for craftsmen who are involved in handmade products under one roof. Apart from providing this platform to various craftsmen for hand made products, she also manufactures skin care products made naturally without any harmful chemicals. She believes that use of organic and natural based products not only proves more effective for individuals but are also eco-friendly.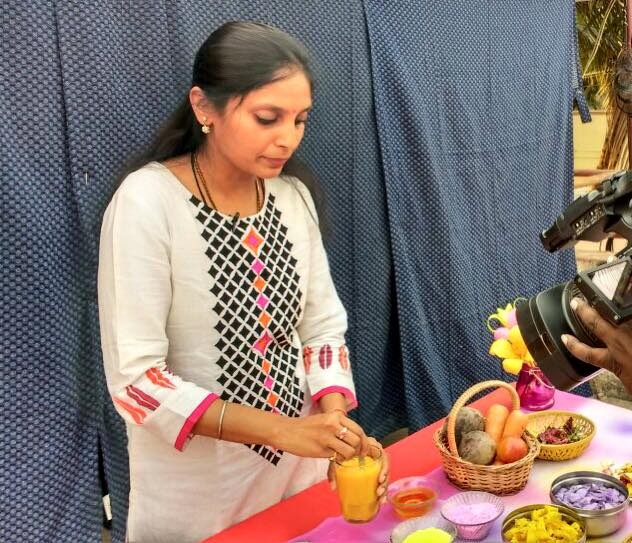 Jain realised that her daughter had a very dry skin and even the moisturizer didn't stay on her for more than an hour. She said, "I consulted many doctors and skincare specialist tried all the medicines. However, nothing worked out so I started making lotions and creams on my own by learning through Internet and also referring the old methods like Multani, aloe vera and also other essential oils."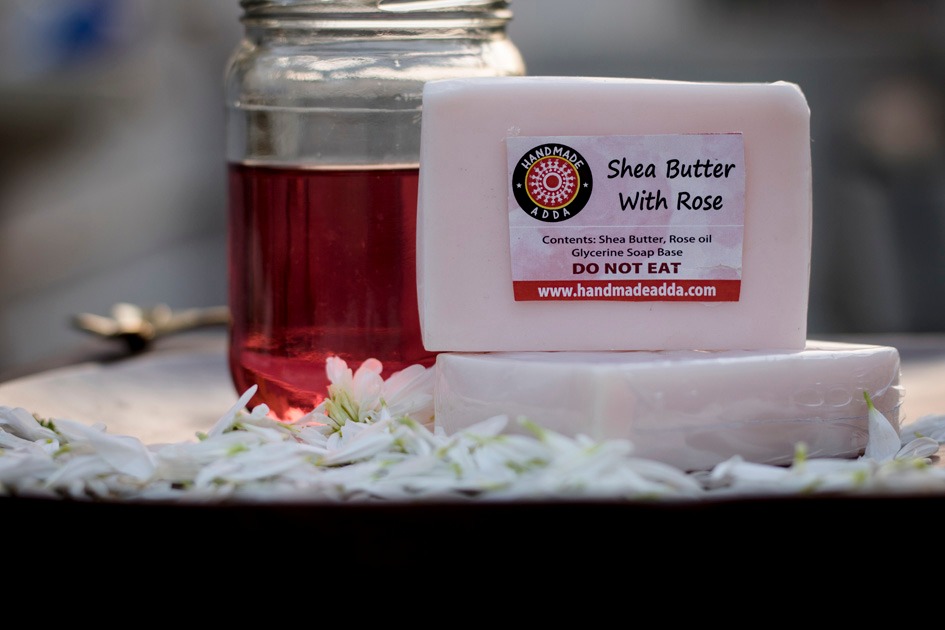 At handmade adda, they make various creams and lotions; some of the ingredients they use are shea butter, cold-pressed almond oil olive oil, and essential oils like geranium, vetiver and rose. These moisturizers don't have any chemicals, which can cause harm skins of the user.
She added," There are variations made in creams according to the demand like mango butter and kokam butter. It's proven that although these organic techniques are old they don't cause any side effect on the skin." Jain along with her husband Ramesh Jain started this and soon people started loving their organic products.
She is also certified from Khadi Village Industries. They are growing this business by making a variety of beauty products made up of natural materials. They have lip balms made up of beeswax, almond oils, the couple said, "All these naturally made products are often received well among people. People observe the difference between naturally made products and chemical ones."
At present, apart from selling their own manufactured products, they are also providing a platform for the various artists who work for handicrafts. Jain also feels that using natural and organic products are not only good for individuals but also help in environment conservation. She said, "It's better to use natural and handmade products as it is not harmful. Normally, the chemical-based products are often tested on animals while these products do not need any such thing All these organic and naturally made products are eco-friendly as there is no production of harmful chemicals for them. This production of various chemicals often causes a toxic impact on the environment. However, by adopting organic products or naturally made products, we not only benefit our self but also help in the conservation of the environment."
Written by: Selvi Pareek