Calamus- electric bike was started in 2017 with a motive to provide an eco-friendly and sustainable vehicle. It is the next generation of E-bikes, Calamus One UltraBike comes with anti-theft alarm and is the world's safest and most advanced E-bike. At present, Calamus is receiving good response across the world and has its presence in around 27 countries.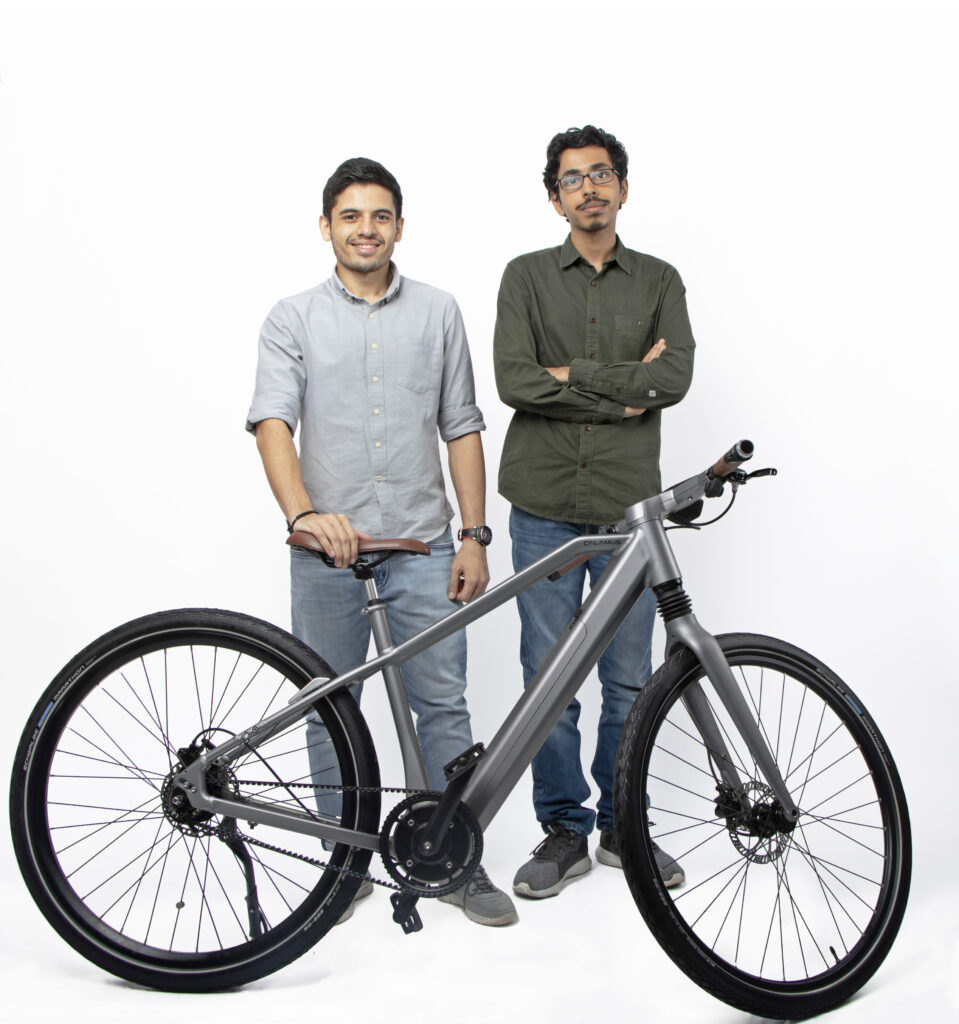 Calamus- Ultrabike was born when two friends and engineers Huzaifa Harawala (CTO & co-founder) with a background of computer science while Nilesh R Bothra (CEO & co-founder) of the automotive background came together to bring a green and advanced commuting solution. They have created the world's safest and advanced e-bike, and this is their very first vehicle.
"Calamus is an electrically assisted cycle. So what it does, it reduces the efforts of cycling. It's a pedal-assisted electric bike. Motor and battery help or reduce your efforts in cycling. We created many other features and technology in this e-bike, such as an anti-theft bolt design (we cannot undo ultra bikes with generic tool kits, thus preventing the component theft. Blind-spot assists with haptic feedback (Ultrasonic sensors that constantly scan for approaching vehicles outside your field of vision. If you turn or change lanes while a vehicle approaches in your blind spot, your handlebar will vibrate to warn you), biometric unlock (if ultra bikes are to be the future of e-bikes, they ought to be ultra-secure. The calamus one is the world's first e-bike equipped with an in-display fingerprint scanner. Unlocking the bike with your fingerprint also restores all your settings and rider profile data). This makes it the world's safest and advanced bike," said Nilesh.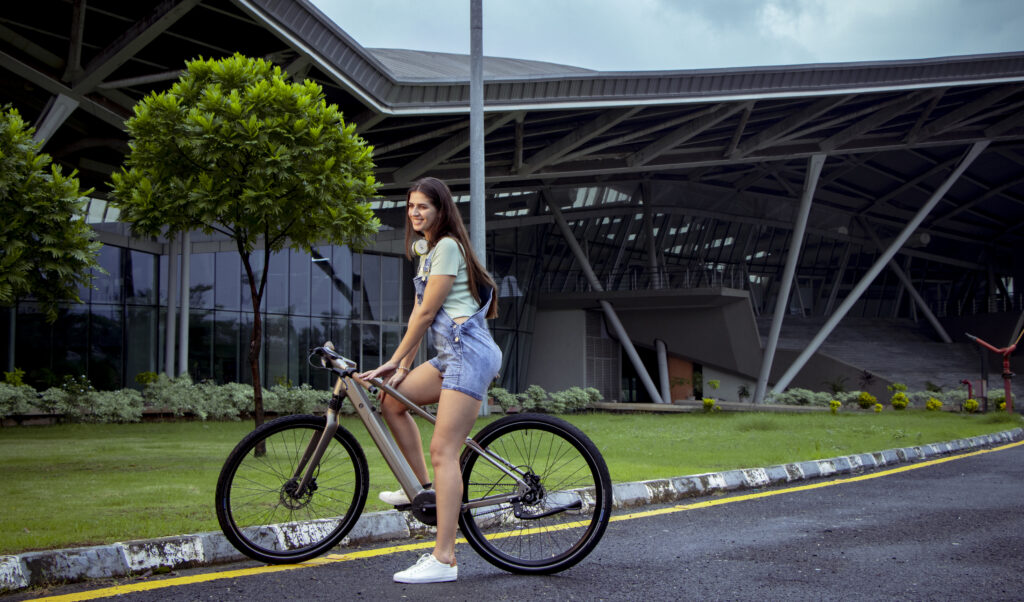 This advanced e-bike merely takes half a unit of electricity for charging and runs for almost 80 km. He further said, "It takes 500watt/hr, which is half a kilowatt per hour total energy to charge and runs for around 80 km in that one charging. This e-bike uses very little electricity, zero fossil fuel, and therefore it is an environment-friendly solution for many."
The cost of the bike starts at Rs 2.5 lakhs in India and during the last three years, Calamus has done over $700,000 in terms of the total revenue. They are looking forward to the enormous market of 20 billion dollars.
Nilesh said, "Fossil fuel is not all used in this e-bike and even the number of units it uses per month/day is low. So, it is not very harmful to the environment. Then the materials which we choose to use are selected keeping in mind the objective of sustainability so that our bikes will be used for a longer time."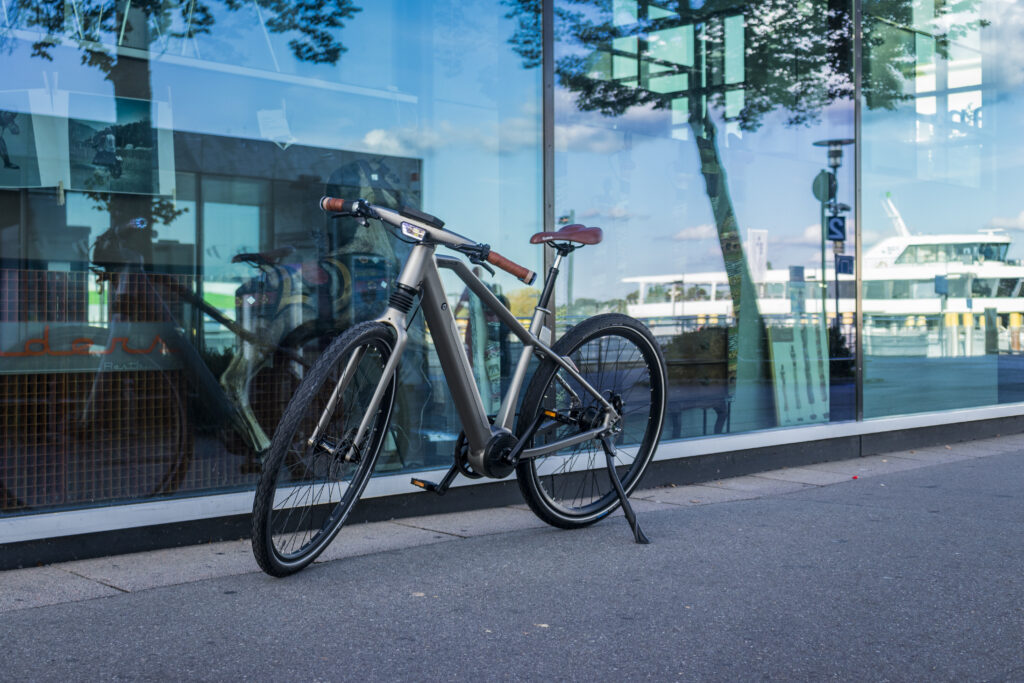 Nilesh said, "E-bikes are going to be an important part of the transportation industry and the idea here is to reduce the number of cars on roads, it also reduces the number of vehicles. In future, people will use e-bikes more for short distances travel. It is more sustainable because less pollution reduces pressure on the environment. Normal fuel bikes are not as sustainable as they use fossil fuel, which means it will pollute nature. The consumption of fossil fuel is also not sustainable as it is not renewable energy."
Nilesh shares that they plan to expand their electric vehicles catalogue and even planning for electric cars. He said, "Calamus is planning to create an eco-system for a distinct mode of transport especially in the range of e-vehicles. We are planning to create vehicles for every type of customer, and even looking forward to starting electric cars. The awareness to choose a sustainable mode of transport is a necessity. It's time for people to change their outlook towards the environment and also the vehicles they use. It is important to understand the impact of our choices on the environment and take responsible decisions keeping in mind the health of the environment," said Nilesh.
To get more information you can connect them on their website https://calamusbikes.com/.
Written by: Rujuta Kakade