Colgate-Palmolive is the first to launch a recyclable, made up of only a single material, the toothpaste tubes made up of High-Density Polyethylene (HDPE) for its Tom's of Maine Company. This initiative is in partnership with a Mumbai-based tube packaging company called EPL. Another recyclable innovation from Colgate is a clear Polyethylene terephthalate (PET) tube with a new coating technology inside. New start-ups have also brought in new and innovative packaging options like Polypropylene in-mould label, a recyclable sugarcane-based bio-plastic tube and an amber glass bottle.
This is being done to reduce the number of toothpaste tubes that occupy the landfills each year. They packaged the traditional toothpaste tubes with materials made from the combination of plastic and aluminium, which gave the tubes its flexibility, but this made it very difficult to recycle. Each tube is said to contain a recyclable logo to help customers in identifying the product.
The launch of recyclable tubes will create an opportunity to reuse billions of toothpaste tubes that end up in landfills every year. These materials will then be used for recycling into other packaging materials and bottles for further use.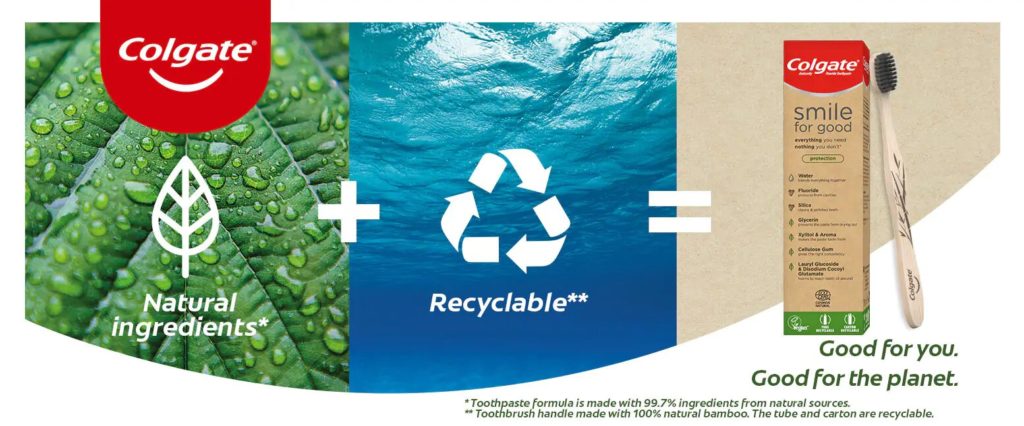 Colgate has already been using recyclable cartons and boxes for over a decade now. "As part of its corporate sustainable ambitions for 2025, Colgate-Palmolive India aims to drive social impact, help millions of homes, and preserve the environment by improving its carbon footprint and bringing sustainable innovations to its consumers," the company said.
Initially, these new sustainability commitments will apply to Colgate's Indian variants Colgate Active Salt and Vedshakti, followed by other brands in the portfolio. The company has stated that it will share its technology with the industry to support a shift to a much-needed circular economy.
It's obvious that plastics are not biodegradable and so are the tubes, but they are made in such a way that they can be reprocessed into all kinds of new things, including construction materials and new packaging. The company aims to have all of its products used in recyclable packaging by 2025.
Shashi A