Communication on Progress provides details on the company's positive impact across human
rights, labour and the environment.
15th February 2022 – Planet Smart City, a global leader in smart affordable housing, has shared
its United Nations Global Compact Communication on Progress, demonstrating its ongoing
commitment to responsible business practice, inclusive social development, and affirmative action
on the dual challenges facing the world's climate and biodiversity.

As part of the company's continued engagement with the UN Global Compact and its Ten
Principles, the report outlines Planet's efforts to support and uphold robust standards in the areas
of human rights, labour, environment and anti-corruption.

The Communication on Progress (COP) is available publicly as part of the company's participant
profile on the UN Global Compact website here.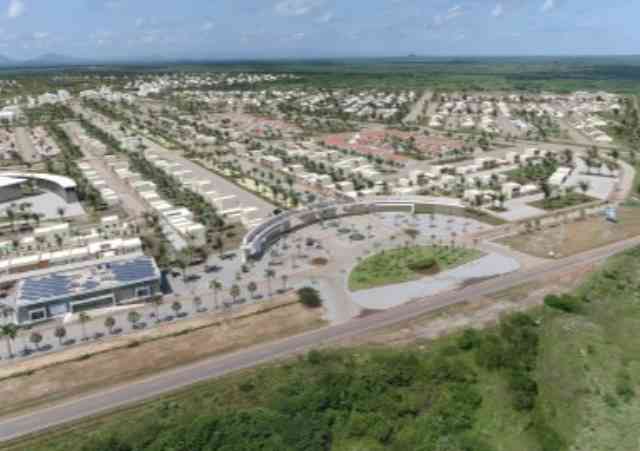 Giovanni Savio, CEO of Planet Smart City, said:"For Planet Smart City, impact is inseparable from business success. We exist for the 1.6 billion people who still live in unsafe and overcrowded housing. It is our mission to not only provide them with a quality home, but to empower them through our Proptech solutions to embrace sustainable living and engage actively in the shaping of their community.
Our experience since foundation has shown the incredible value that can be generated by investing
in our communities. That is why we are constantly challenging ourselves to discover new innovations,
implementing our ESG frameworks within Planet to deliver more effectively for our residents, and to
enhance our contribution to the Ten Principles of the UN Global Compact."

Planet made significant progress during 2021 in support of empowered communities and
sustainable neighbourhoods. The company continued to expand its unique offer of affordable
housing and community-centric services, with the over 9,000 housing units currently under
development in Brazil, India and the US. In total, these developments will enable people to access
an affordable home and enjoy the support of a thriving community, contributing to goals 11.1 and
11.3 of the UN Sustainable Development Goal for Sustainable Cities and Communities.

The past year also saw Planet become part of the winning consortium with REDO Sgr to develop
ARIA, Europe's first carbon negative district in Milan. This significant contribution to urban decarbonisation was accompanied by the company's ongoing support to the InterConnect project,
coordinating a pilot in Italy with Whirlpool and Ricerca Sistema Energetico (RSE) that explores the
potential for digital energy services to support energy market flexibility and decarbonisation in a
residential district. In India, Planet Smart City has partnered with Kolte-Patil Developers for 15000
housing units across Pune, Mumbai and Bengaluru. This partnership began with 'Universe' at Life
Republic Township in Hinjewadi, Pune where Planet Smart City will implement 20+ smart solutions
to benefit the resident community.

Further details and updates on Planet's overarching sustainability framework will be provided in
the company's forthcoming Impact Report.

About Planet Smart City:
Founded in 2015 by real estate experts Giovanni Savio and Susanna Marchionni and chaired by physicist
and entrepreneur Stefano Buono, Planet Smart City is a global leading proptech company that designs
and builds neighbourhoods in countries with high housing deficits and works in partnership with real
estate developers around the world to improve quality of life. Planet Smart City's mission is to create
communities that respect local cultures and support inclusivity and sustainability. It does this through
integrating innovative infrastructural, technological and social innovation solutions into its projects.
The research, development and integration of these innovative solutions is undertaken by subsidiary
Planet Idea, which operates through multidisciplinary Competence Centres in Turin (Italy) and Pune
(India). Planet Idea has, amongst other projects, created and launched the Planet App, a digital platform
of high value-added services that also facilitates communication between residents in Planet Smart
City's neighbourhoods.

The Planet Smart City model has been proven in Brazil where four projects are underway: Smart City
Laguna, Smart City Natal, Smart City Aquiraz and Viva!Smart. In 2020, the business expanded into India
and the US. In Italy, the company collaborates with leading real estate developers as an advisor in
numerous smart social housing districts. Since its establishment, Planet Smart City has raised circa US
$190million of capital from a total of 390 institutional and private investors to implement its ambitious
growth plans, with the aim of launching within the next three years more than 40,000 smart affordable
housing units in large residential real estate projects.