On the occasion of Raksha Bandhan, we not only tie a Rakhi but our sentiments along with it. However, once the festival is over, so many of these Rakhis get discarded and goes in landfills polluting the environment. These are generally made of plastic, chemical colours and other non-biodegradable items, which are likely to contaminate the soil and water bodies after being discarded. With the world moving towards sustainable practices, eco-friendly rakhis are available in the market in abundance.
Studies say that rakhis that are made of non-biodegradable items increase the carbon footprint and it takes more than 500 years for them to decompose. The plastic beads used to decorate rakhis are one of the primary contributors to plastic pollution. When the trash is dumped in the heaps of over-burdened landfills, they contaminate the groundwater as well as the soil. The groundwater is related to millions of houses directly affecting their health through their kitchens.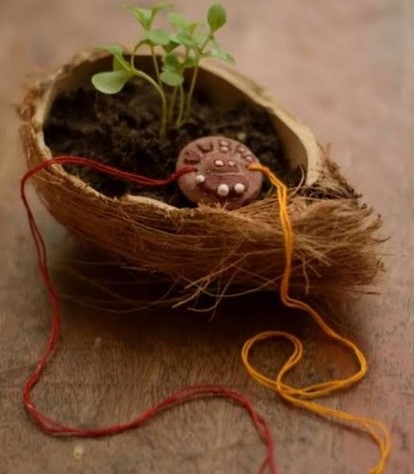 However, many environmentally conscious people have come up with the idea of re-usable and eco-friendly rakhis, which can be made to some good purpose instead of discarding them. There are many eco-friendly and reusable rakhis available in the market that have challenged the conventional designs of Rakhis. These eco-friendly rakhis are plantable rakhis that can be sown after use and can be grown into a beautiful plant. In many states such as Maharashtra, Rajasthan, Madhya Pradesh etc., several local community groups have come forward to make Rakhis made up of cow dung and basil seeds. This not only voices the sustainable lifestyle but also strengthens the Prime Minister's Current 'Aatma Nirbhar Bharat' program.
Now you may wonder why should you purchase eco-friendly rakhis ? They are 100 per cent biodegradable: Eco-friendly rakhis are made of seeds comprising of Carrot, tulsi, etc. which are 100 per cent organic and biodegradable. From the packaging to the thread all these things are made up of paper and various natural fibers that are re-usable. These seeds can be put in the soil to grow into a plant.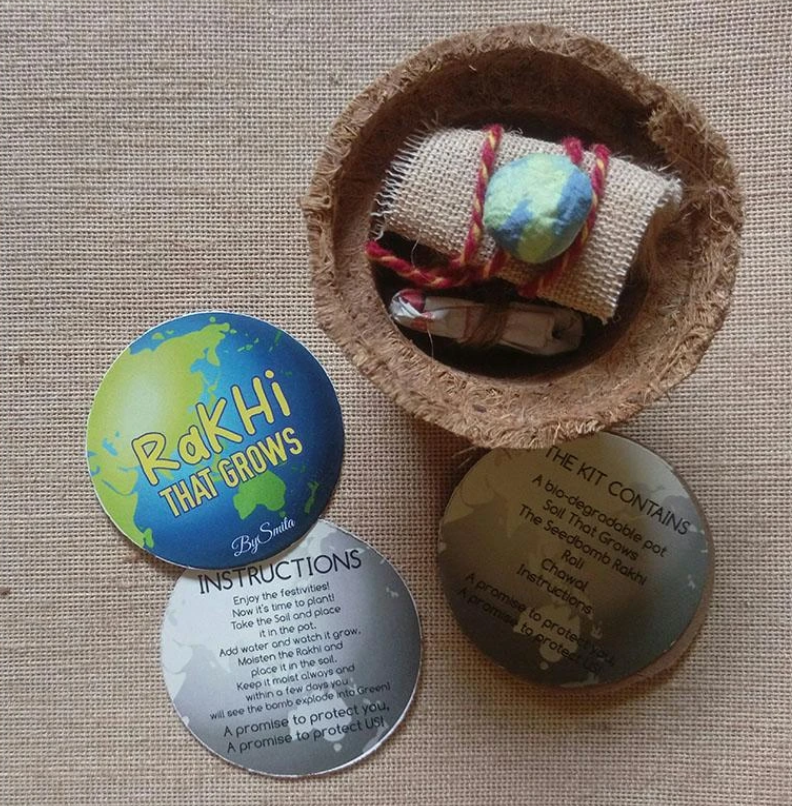 Not only Rakhi but also several unique gift boxes are available such as plantable pen, marigold seeds, choir planter, organic fertilizers, personalized postcards as well as nametags. Imagine how will it look if millions of rakhis that are being used for landfills are used for a new zest of life?
Gargi Parmar, Founder of Ba No Batwo believes that scrap management in India is a serious problem that requires attention. "We are short of places to dump our garbage. A lot of it goes into sea and pollutes the marine life. So the impact is much more than we think." said Gargi She has expressed that its unethical to produce bulks of commercial rakhis every year. It has a huge impact on the environment and the labours are not fairly paid.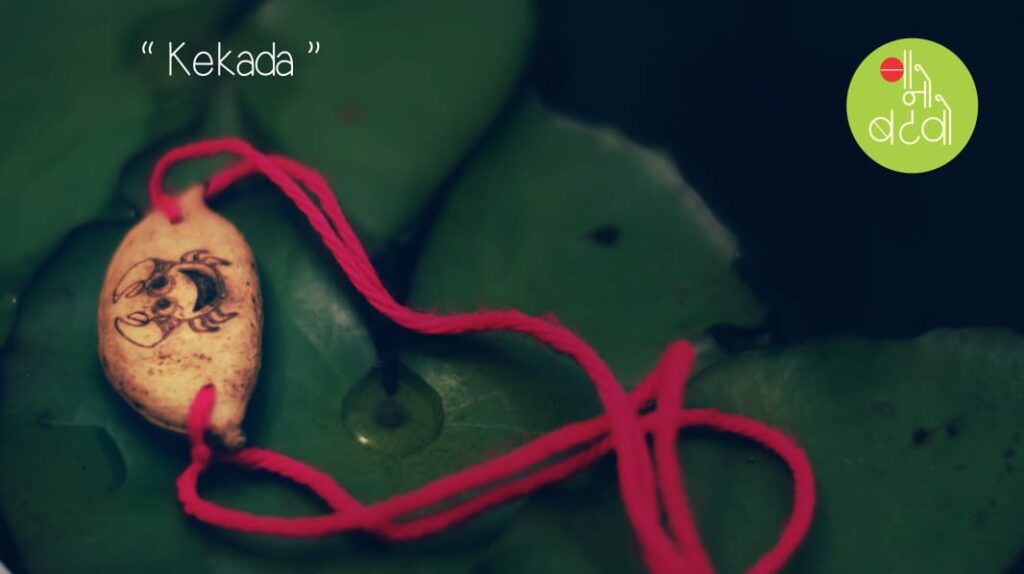 Gargi Parmar under her venture creates eco-friendly rakhis. She believes in using natural ingredients that not only result in eco-friendly products but also add to the longevity of mother-earth. For making handcrafted rakhis, Gargi uses clay and infuses it with Karanja (Millettia Pinnata) and Woolen seeds.
"We use natural colours like geru, rice paste, and turmeric for designing the threads. Waste clothes are being up cycled for packaging, while sorrel leaves (also known as Chuka leaves) and coconut husk are used as cushions. We also use the eco-friendly method of packaging as we use Palash tree (Butea Monosperma) leaves", said Parmar.
Gargi and her team believes that baby steps like these shall contribute to sustainable development resulting in a responsible future. She envisions a better future as she said, "India is a country of festivals. Every other day we have festivals. So, if we make these festivals earth-friendly, it is going to have an impact".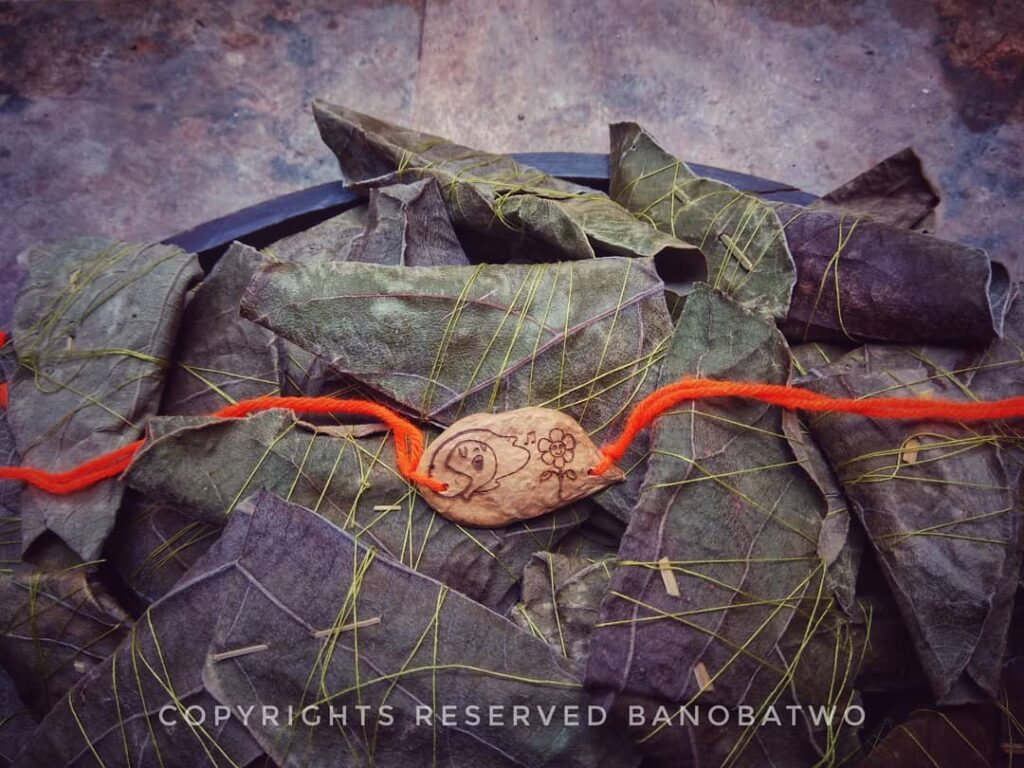 This rakhi let's make our mother nature proud of our gestures. It's high time we take a strong step towards saving our planet. Let's tie a knot that shall protect our Mother Nature along with beloved brothers and sisters. In the circle of life, there comes a time when we need to take responsibility for our mother. The time is now to take a pledge to tie a thread this year that shall bind all the threads of life together. Together we can make the tradition of Raksha Bandhan more sustainable and greener.
Written by: Oindrila Paul