Organic products now a days has increasing demand in food market. People tend to buy vegetables and other farm fresh products which has grown using natural farm practices without using chemical fertilizer or pesticide which in turn has harmful impact on human health.
Are you eating organic food ? Do you know what is Organic Farming ?
Meet a real life hero "Mr. Amogh Jagtap" A Management Graduate who has opted Organic farming as a career, revels the fact behind the ideal farming practices in an interview with www.theearthview.in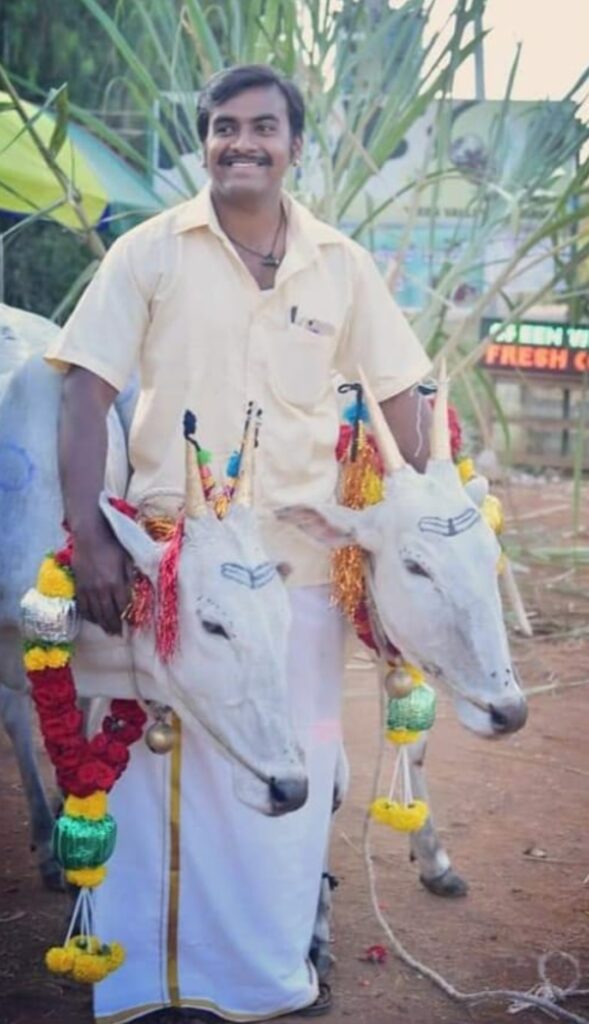 Q) Why you choose Organic Farming? How it is different from normal farming Practices?
Organic farming is one of the healthiest ways of production in agriculture and it is environment-friendly as well. Agriculture is one of the most important sectors of our country as the entire population is dependent on it for their daily needs. Therefore, it is important to provide them with healthy food and going organic is the only way to do so.
Natural fertilizers and natural medicines for the crop and the soil development are used in organic and natural farming and not the chemical components which harm the environment and can be a slow poison for people, birds, animals and the entire environment. Organic farming also helps in keeping the earth and soil healthy; therefore I prefer organic and natural farming as it helps to produce healthy produce by giving back to nature as well.
Q) What agricultural products you target for farming? Is it based on environmental condition or on the market demand?
I grow all kinds of agriculture crops and also focus on the local demands of the produce. However, I prefer people to come directly and pluck the produce directly from the farm such as papaya, banana, watermelon, etc. I also focus on market demands such as festive seasons and accordingly grow crops that are in demand during a particular time as it helps in earning good profit. For example, I grow flowers and big pumpkin, lemon fruits on ayudpooja papaya on Ramzan festival I focus on dates so to leverage the festive time to earn a profit.
Q) Which Irrigation technique you choose for farming? Did it require more water than normal farming practices?
Water conservation is very important for sustainable farming and therefore I prefer drip irrigation, sprinklers, and rain gun to avoid any wastage of water. During monsoon, I store all the rainwater in the farm ponds and tanks in large quantity and use it for irrigation during summers when there is lack of water in bore well. It is important to conserve the natural resources and water is one of them. Organic is one of the most sustainable farming practices and water conservation is one of the striking features of it.
Q) How Do Organic Farmers Fertilize Crops And Control Pests, Diseases, And Weeds on their farms?
Organic farmers fertilize their land with jeevamrutha or vermicomposting to enhance the fertility of land and crops. In order to avoid the insects, we use gum sheet to trap the insects. There are various options available in organic farming which can help in controlling diseases as we can use ginger, neem oil, Nilgiri oil, lemon spray once every week for the crop. Weeds can be removed by using machinery such as the mini-tiller, baby weeder, and brush cutter, tractors for the large lane.
Q) What is the cost of organic farming? Do you think it is profitable?
Organic farming costs very less because we produce them on our own and even the manure used on the farms are produced by using vegetable waste, cow dung etc which hardly cost anything. The entire products used for organic farming are available with us and therefore it saves money. It is profitable in the case as you can have your set of customers who are aware enough to use organic produce or even you can sell it in the local market as it will fetch you profits.
Q) What is your recommendation for farmers who want to do organic farming?
I would suggest farmers not to be scared to go organic; all it requires is dedication and patience. In earlier days, there was no demand for the organic products but as people are becoming aware and are coming forward to buy organic produce without hesitation. Therefore, there is a demand from the people for organic products and farmers should not be scared to provide them with it.
About Mr. Amogh:
Amogh Jagthap (25), management graduate who is practising organic farming, his family's occupation near Mandya. Amogh who is into organic farming for the past four years decided to ditch the corporate world for the sake of organic farming to contribute towards nature and mankind. In his 20 acres of land, he grows all kind of fruits and vegetables organically. He is also providing employment to 30 people who work on his farm. Apart from organic farms of fruits and vegetables, he also has small animal farms with animals such as cows, sheep and goats. He is also involved in bee-keeping and also has 100 sq feet pond for fish culture at his farm. Amogh hopes to create awareness among the farming community and the masses regarding the importance of organic food for the sake of maintaining the health of humankind and environment.
Do you want to know more about the Organic Farming ? please write us at [email protected] or visit www.theearthview.in
How you find content of our our article ? please do share your comments.