Naveen Mallesh with his
company Treknomads is working to create awareness about the responsible
trekking and empowering the socio-economic status of the natives. However, he
also reveals the Project 7 Summits by
Alemaari of Treknomads to promote the Western Ghats at the global level so
that it gives a boost to tourism and also increases the scope of alternative
employment to the local community.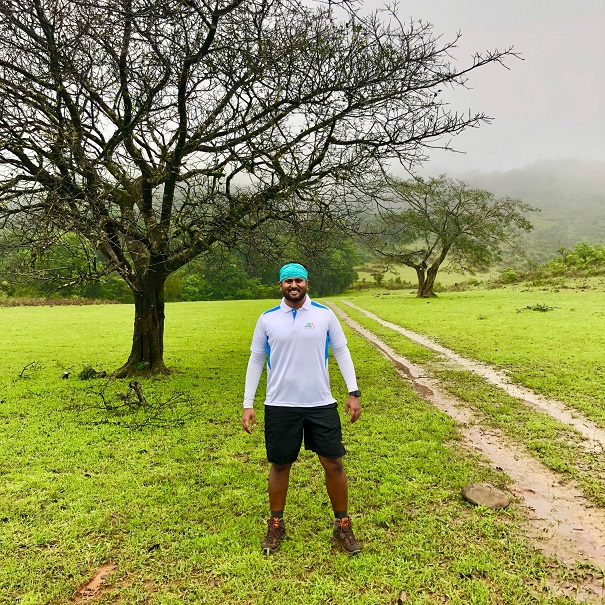 Naveen said, " With this Project 7 Summits by Alemaari we intend
to promote, protect and conserve Western Ghats- which is a UNESCO world
heritage site and one of the 10 bio-diversity hot spots in the world. I want
the world to know about the rich biodiversity and cultural heritage that the
Sahayadri of Karnataka has to offer the global community. This awareness will
help in increasing the scope of tourism and the revenue which can help preserve
the forest, wildlife and endangered species."
The Western Ghats is known
for its rich flora and fauna and it is home to several national parks, wildlife
sanctuaries and reserve forest. These mountains range also influence Indian
monsoon weather patterns by intercepting the rain-laden monsoon winds that
sweep in from the south-west during late summer.
Talking about creating
awareness through the seven-summit project, Naveen said, "The Project 7 Summits by Alemaari aim to
create a 360-degree awareness and educate the masses on the importance of
conservation, prevention and development."
In the Project 7 Summits by Alemaari, Naveen
plans to summit the seven highest peak of each continent in the world and
create global awareness among the community about the Western Ghats. He said,
"I plan to summit seven highest mountain peak of the world which are Mt
Kilimanjaro (Summitted on Oct 2019), Mt Elbrus, Mt
Aconcagua, Mt Denali, Mt Everest, Mt Vinson and Mt Kosciuszko. In all these
seven summits, I plan to create awareness among the community. I also plan to
collaborate with the organization that is working on the same cause,
volunteering to educate and creating awareness about responsible tourism so
that the masses understand the conservation of natural bio-diversity."
Naveen who aims to
complete all seven summit by the year 2022 while he is all set to start its
second summit of Mt Elbrus in June this year.
#TrekNomads #TrekTravelAdventure #AlemaariNaveen
#TrekWithNaveen
#7SummitsbyAlemaari