Living a zero-waste life is often shown as something not easily possible or accessible for everyone. For example, making your soap every time you need one might seem impractical in real-life scenarios. But what we can all do is take simple, one-at-a-time steps, by changing some pre-existing, and inculcating some new habits. And what better place to start than our groceries and eating habits, because as we all know, most items in the food system come packed in single-use plastics, an age-old enemy to our ecosystem.
The Jaipur-based startup by Saurabh and Ankita were intentional about making this change and started a zero-waste grocery store, Speak Earth. A venture of two friends, partners with people like dieticians, nutritionists, and passionate cooks, who are genuinely into quality food, healthy options, and reducing waste, and share their wisdom to help people lead a more nourished life. Talking to their team, we got to know what else it took to bring this healthy, zero-waste store into place.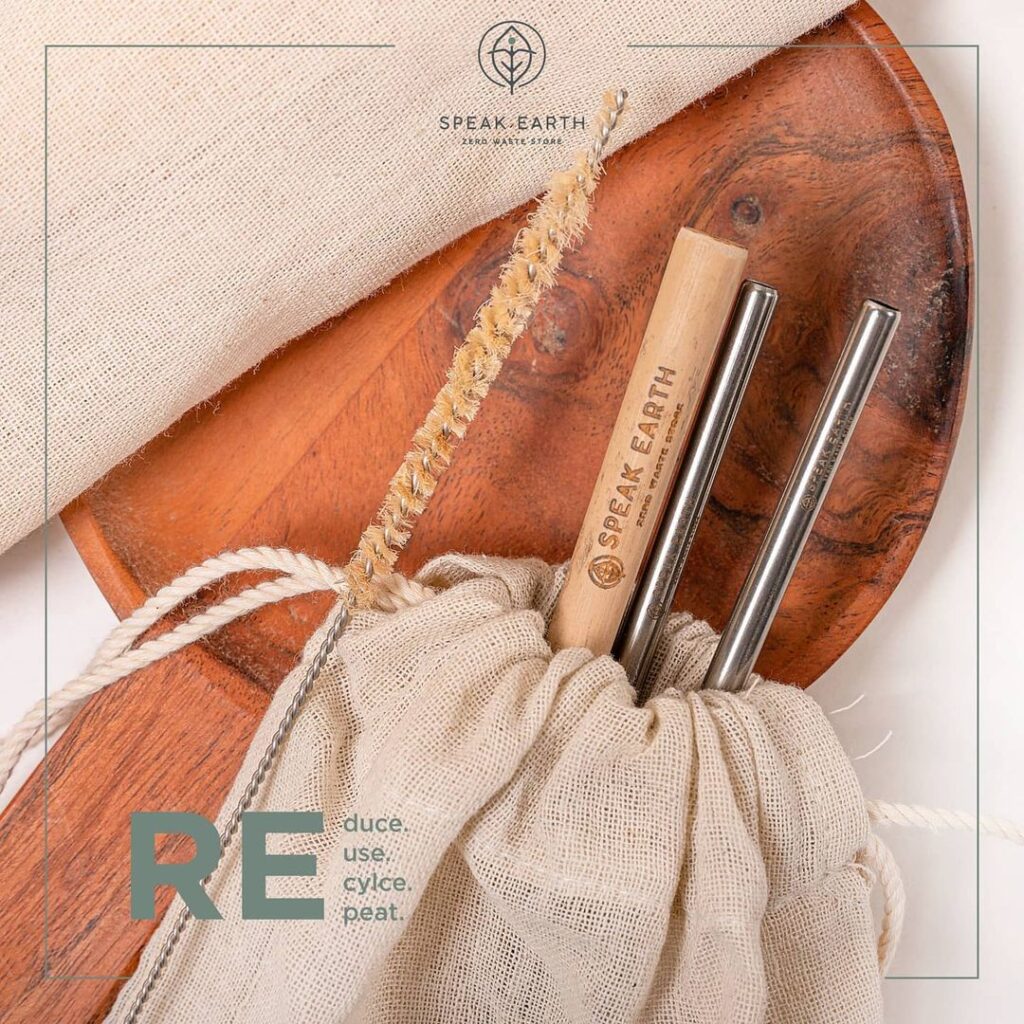 Speak Earth is of its kind stores in North India. Talking about the inspiration behind it, they told us they did find some zero-waste stores across Europe, but it was more of personal introspection that led the project because there was no such thing here in India. "We found some stores in Australia, Uk. We didn't physically visit the store but explored all of them through online websites and videos", they added.
In Jaipur, where the store is currently based, people are slowly getting used to the concept. It is very different for them to pick up their bottle and get it filled with virgin coconut cold-pressed oil. They've been getting a readymade one from the stores for so long. People are adjusting to this new model. Speaking of the same, they said although things have been slow during this pandemic, Speak Earth has attracted a lot of repeat customers who are very keen on making the shift. The customer base of the venture comprises many millennials, who are educated enough to understand the benefits of using organic stuff. The same goes for elderly customers.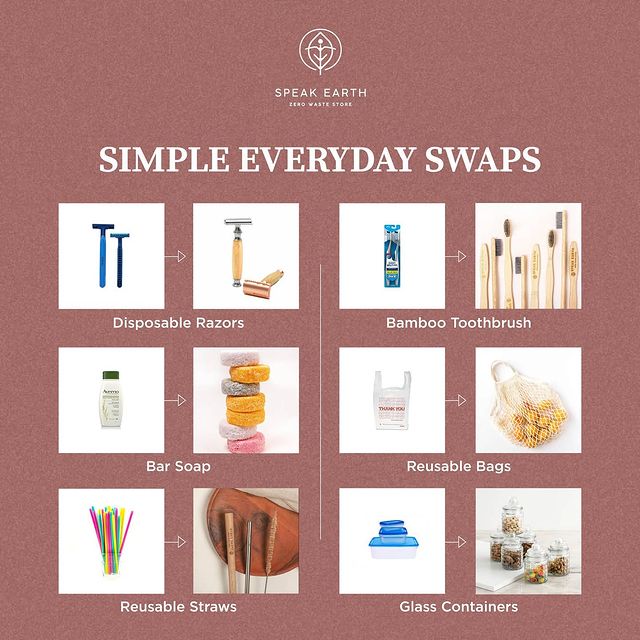 The store has also quite figured out the source chain which can offer the best to the customers. They reach out to farmer organisations that are certified organic. They told how they source quality materials from certain big exporters that are exporting organic products from India. There are also some local guys that they're in contact with, where they can visit and run a check through the materials.
Talking about the impact they are making with the plastic packaged food system, they told, "We have this concept called 'BYOC', that is 'bring your containers" and we provide a discount to people who do it". And the discount reminds people to take their jars with them whenever they need to get something. An innovative way to encourage customers to make a shift from single-use plastic bottles. "We encourage our bottles to be given back to us and we give discounts, or they can just bring their containers", they added.
The startup is also planning to start a counter wherein people can just give away their plastic and stuff they will give it for recycling and reuse to a local company in Jaipur.
"There are airtight gravity bins, and then they are all in small quantities, and we have to keep everything under the lid like in glass jars. We have to be very careful, so things like seasonal insects or things cannot take place. And then we also organic stuff like neem leaves that act as a repellent to these problems," they told us while explaining the challenges how they've been tackling them so far. The startup doesn't add any preservatives or chemicals to their products, as they are hundreds of per cent organic. This sometimes makes it hard for them to keep the products fresh.
Talking about their bestsellers and what people have been liking a lot so far, they told, "We have this machine wherein you put peanuts from above and then it gives out the peanut butter, so this way people can make their peanut butter at home. It is pretty popular. Then we have virgin coconut oil and all these oils and a third honey. These three items are very popular. We have around 6 different flavours of honey, like ginger and all".
"We are packaged in glass bottles which are significantly more expensive than plastic bottles, and that's one reason we ask customers to return the bottles because they are expensive", they told us when asked about the competitive pricing of their products in comparison with the other organic brands or stores out there. However, the venture is one of its kind to add glass bottles to their packaging system, which are indeed expensive.
Also, everything is made right in front of the customer's eye. Like, if you need turmeric, they will grind it in front of you and you can take as much or as little as you want. There's no minimum fixed amount of what you have to take. If you need 50 gm of spice; they are okay with it. That's something unique to Speak Earth. Another unique selling point of the store.
The store also has a 'Speak Earth Cafe', where they offer healthy, gluten-free, vegan, and also keto menus to the customers, which is very promising. A ketogenic diet is something that's been on-trend lately and if people can find such an option in a café menu, that itself will be a big driving force for them.
Speak earth is just 9 months old, and a team of about 10 people who are passionate about giving back to mother earth, and making a mindset shift among their people. Speaking about the plans for this, they said the venture is planning to expand to Gurgaon soon, maybe in a couple of months.
Tazeen Ansari