Nestled in the laps of the exotic Himalayas in the small land of Kumaon, Uttarakhand, Avani is a community that works on the principle of sustainability and empowering locals. Founded by Rashmi Bharti and Rajnish Jain, who for more than two decades, were striving for sustainable development and eco-friendly practices, Avani is transforming lives of people of Kumaon. It works in various sectors such as clean energy, textiles, natural dyes, lifestyle products, water management, farm-based activities so on and so forth! One such sustainable innovation by Avani is generating electricity using pine needles bringing solution to the constant forest fires in the area.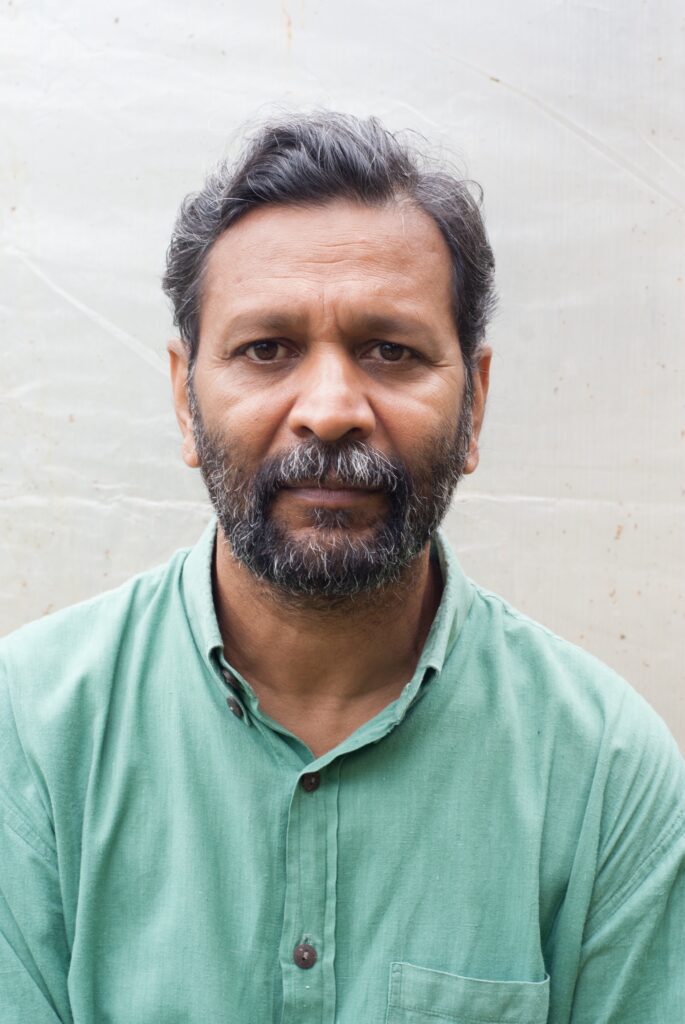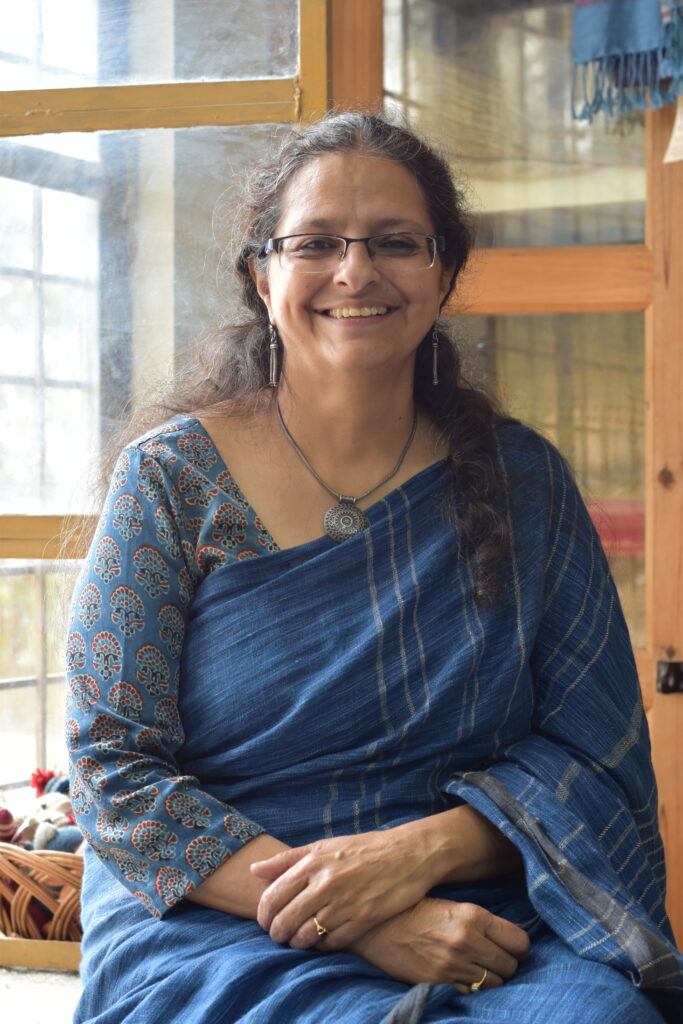 Explaining the electricity generation at Avani using pine needles, Rajnish Jain said, "Pine needles have been a matter of concern in the hilly Himalaya regions where pine trees are abundant. These prickly needles shed off from the tress and create a bed on the ground and more specifically near the foothills. It causes dangerous forest fires! Also, during rainy days, the water runs down the hills instead of seeping into the soil."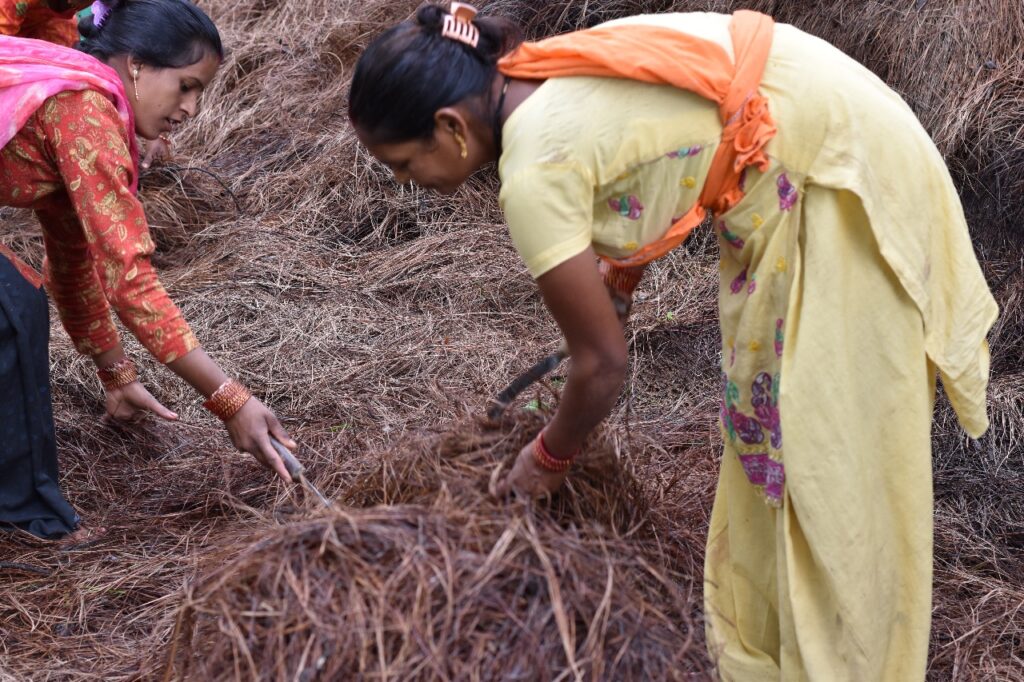 He further said, "We were worried about the forest fires and how it has various dangerous impacts on the eco- system. As a solution to this problem, we came to this idea to use these pine needles to get something useful. I was aware of biomass-gasification methods which are carried for gasification of any biomass, normally- wood."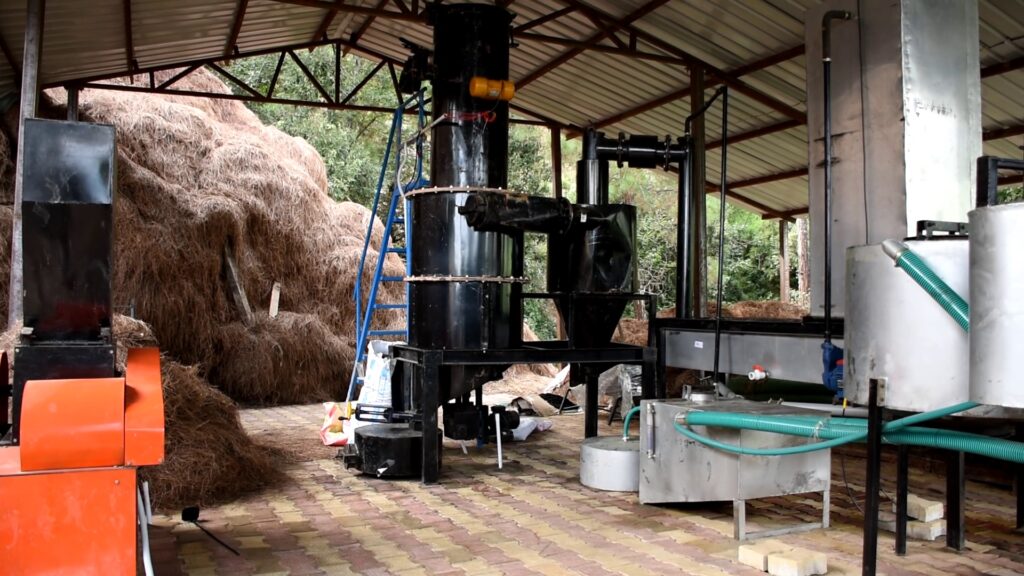 He explains, "There were few problems we faced along with the accomplishment of this project: firstly, the collection of pine needles is tough". To bring the pine needles was a very tough task as the amount of pine needed for producing electricity was very high. So they started producing electricity on a smaller scale and local people are now earning money for collecting pine needles.
There are several gases released in the process due to presence of carbohydrate; which are- carbon monoxide, methane and hydrogen. These gases are used to run the engine and hence electricity is produced. Charcoal is a by-product which is produced in this process. Rajnish states, "This charcoal is used to make briquettes viz. used as cooking fuel in the village. This also forbids deforestation as wood is not needed for cooking anymore."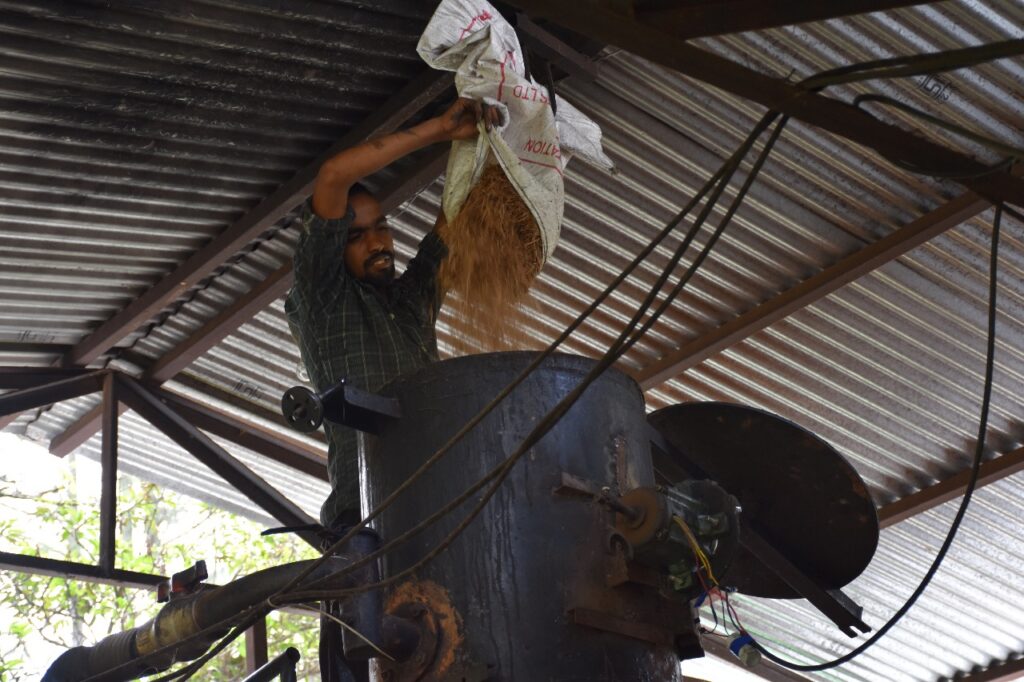 The electricity produced is used at homes, at Avani campus and all possible places. Rajnish hopes that they would soon be able to utilise this energy in flour mills and masala chakkis. This same electricity is also used in a machine for ironing textiles produced at Avani. They are also helping local entrepreneurs to set up their electricity-producing models.
Rajnish adds, "So here at Avani, we keep economy and ecology at a parallel phase." As the availability of electricity is steady now in regions of Kumaon, it helps in keeping people in their native villages. Migration reduces and also an increase in economic growth is noted.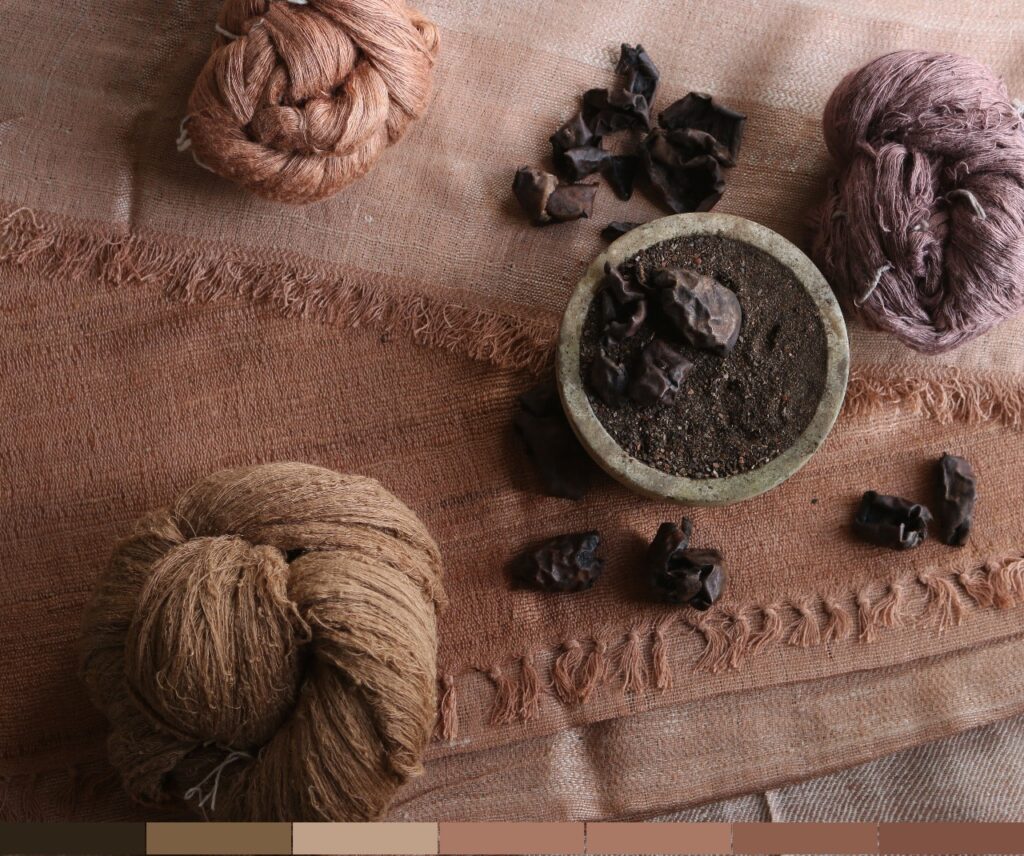 Apart from innovative and sustainable usage of pine needles, Avani also produces natural textile dyes which are eco-friendly. Talking about the harmful effects of chemical dyes on the environment Rashmi Bharti says, "The chemical dyes are produced at a cheap rate. However, it hurts the environment as well as it is carcinogenic causing other harmful impacts to us. The quality of natural dyes is far long-lasting, it also preserves the environment. Natural dye doesn't harm your body. It also increases yield and provides water to the soil increasing fertility; instead of water pollution – which occurs in the case of chemical dyes." These natural dyes can be used in art supplies, paints and wherever colours are used.
She believes that in the area of eco-friendly and sustainable living, Indigo is such a plant which has great potential. It was Rashmi who started experimenting and found out a way to grow Indigo in Uttarakhand itself which they use to bring from south India. Avani is the pioneer in bringing Indigo yield in Uttarakhand. They produce three different types of indigo yield.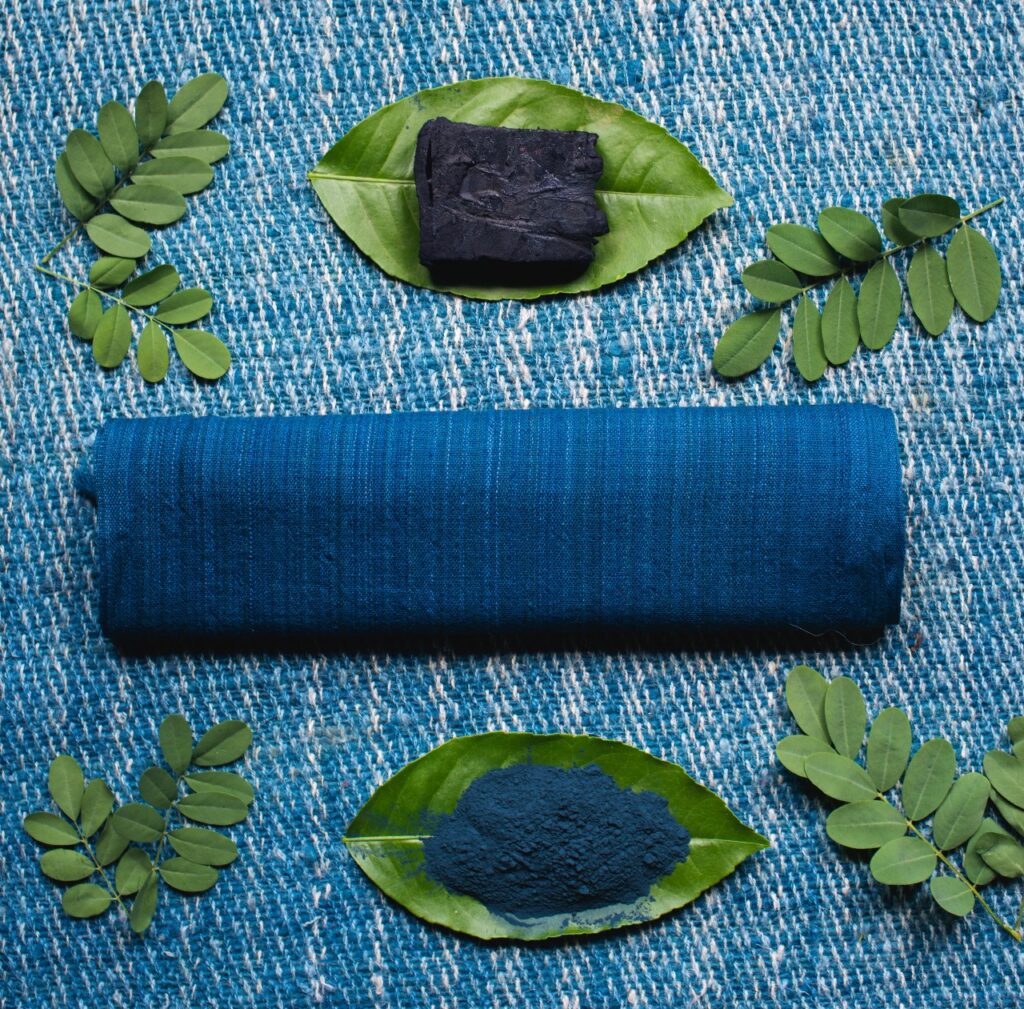 Earlier there were only a few colours available in natural dye- Avani began to produce a wider range of variety in colours. The textile production at Avani uses natural dyes and local skills. The local artisans of Kumaon still prevail (known as Shauka and Bora Kuthalia community) but as chemical dye industries came in, these artisans were forced to give up textiles as their livelihood. Avani brought back these peoples' livelihood to them. Avani organized the artisans into a cooperative named the Kumaon EarthCraft Self Reliant Cooperative in 2005, more commonly known as EarthCraft. EarthCraft produces a wide range of products including 'ahimsa' silk- which is cruelty-free, no harm is done to the caterpillar inside. Here the pupa is allowed to metamorphose into a moth and the silk is handspun.
Sustainability is the core of Avani and therefore rainwater harvesting is also implemented. Rashmi explains, "We also believe that the process of production is as important as the product itself. As both water and energy are scarce resources in our area, we have implemented systems to conserve both. Runoff rainwater from rooftops is harvested for natural dyeing and wastewater is treated naturally and used for irrigation to grow vegetables."
Also, solar energy is used in spinning wheels and water heating while the electricity generated from pine needles is used for ironing the textiles. All the biomass and bio residue goes to compost for growing vegetables. And also the water which comes from dyeing – goes into recycling and it is reused.
Rashmi explains, "People tend to fall for chemical dye because of the economic factor. But as people will become aware of the impacts and will realize how it also affects their health- they will come back to natural dyes. One would prefer taking 5 natural dyed clothes instead of 15 inexpensive harmful chemicals dyed clothes."
Avani has not only made people understand about sustainability, it has preserved the traditional skill as well. They have provided opportunities for income for the rural and local community. This also inspires the next generation to carry on the traditional methods.
Written by: Kosha Naik