To introduce alternative sustainable practises in the masses, Pune-based, Amita Deshpande turned into an entrepreneur in 2015 and started making bags by upcycling the plastic waste. Till now, they saved around 1.5 million plastic bags and wrappers from going into landfills and upcycled them into bags. As a sustainable technique and to keep their old age tradition of India alive, the plastic waste is woven into yarn on a charkha.
"I loved trekking a lot and while I used to go out for trekking, I realized that plastic waste is a huge problem. I used to feel bad seeing so much plastic lying around mountains and in the scenic beauty of nature. Though, even if there are dustbins, still there has to be a permanent solution for this plastic waste where it can be utilized in a better way by recycling it. Therefore, after doing our research we decided to start a platform that not only solves the problem of plastic waste but also upcycles them into something useful such as bags and purses."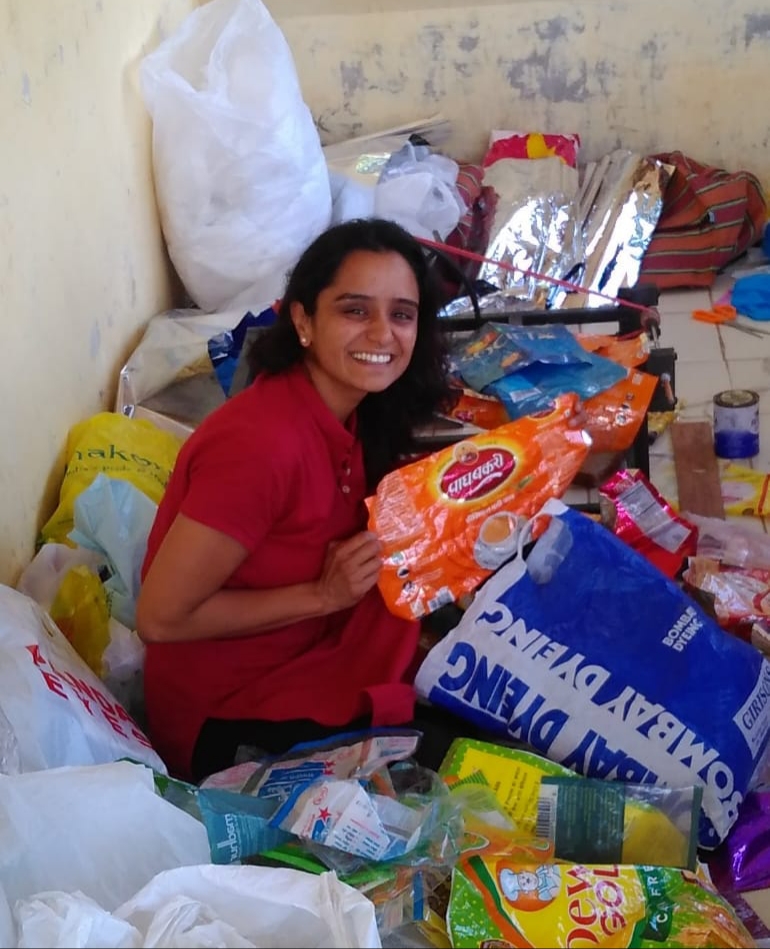 Under her venture, Amita Deshpande not only helps in reducing the plastic waste from going to landfills but also employs the tribal people. She said, "Once the plastic is collected, the entire segregation, cleaning is done by the tribal people from Dadra and Nagar Haveli which is my hometown as well. Once the segregation is done on the basis on colour, design and quality, these tribal villagers then weaves it into the fabric on a Charkha. Around 20 people from these tribal areas get employment and earn their livelihood. Once the fabric is ready, it comes to our workshop in Pune. Designing and marketing of bags are done at our Pune workshop."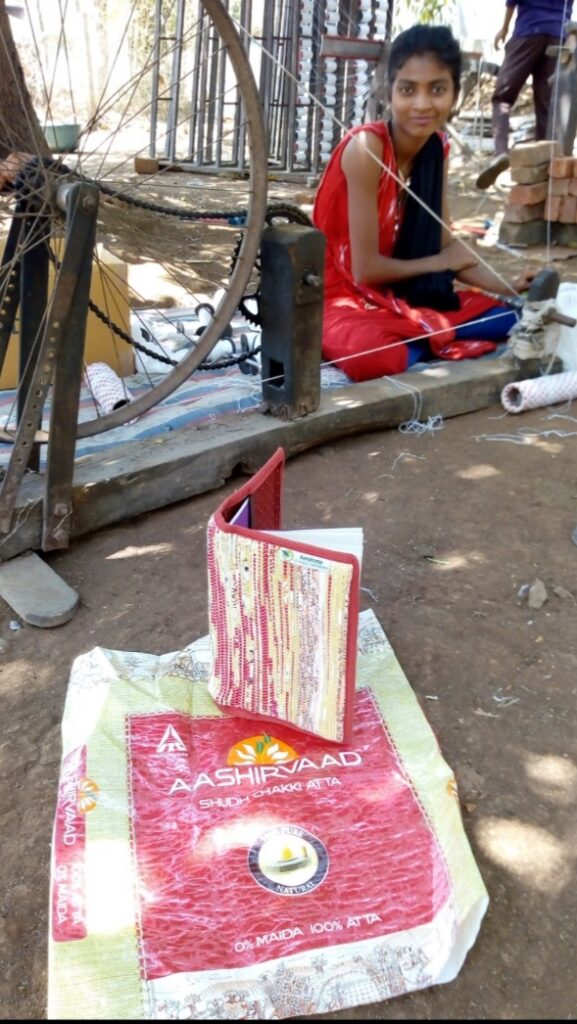 Talking about Charkha to be used as a technique for upcycling, Amita said, "As an organisation, we aim to conserve our environment and Heritage, by Upcycling Waste Plastic and Reviving our traditional Craft of Handloom. With this, we also focus to create an opportunity for tribal and underprivileged youth and women. We also engage with our consumers and associates in a way where we can educate them about an alternative sustainable lifestyle. We have adopted Charkha and handloom as main equipment for the further upcycling process, which will keep ancient art alive, save electricity and gives employment. We encourage youth and women to work and train others in their village. to work on charkha and handloom. We do not use paint or dye plastic and use only original organic colours. Therefore, for one upcycled bag we need 50 same coloured small bags or rappers."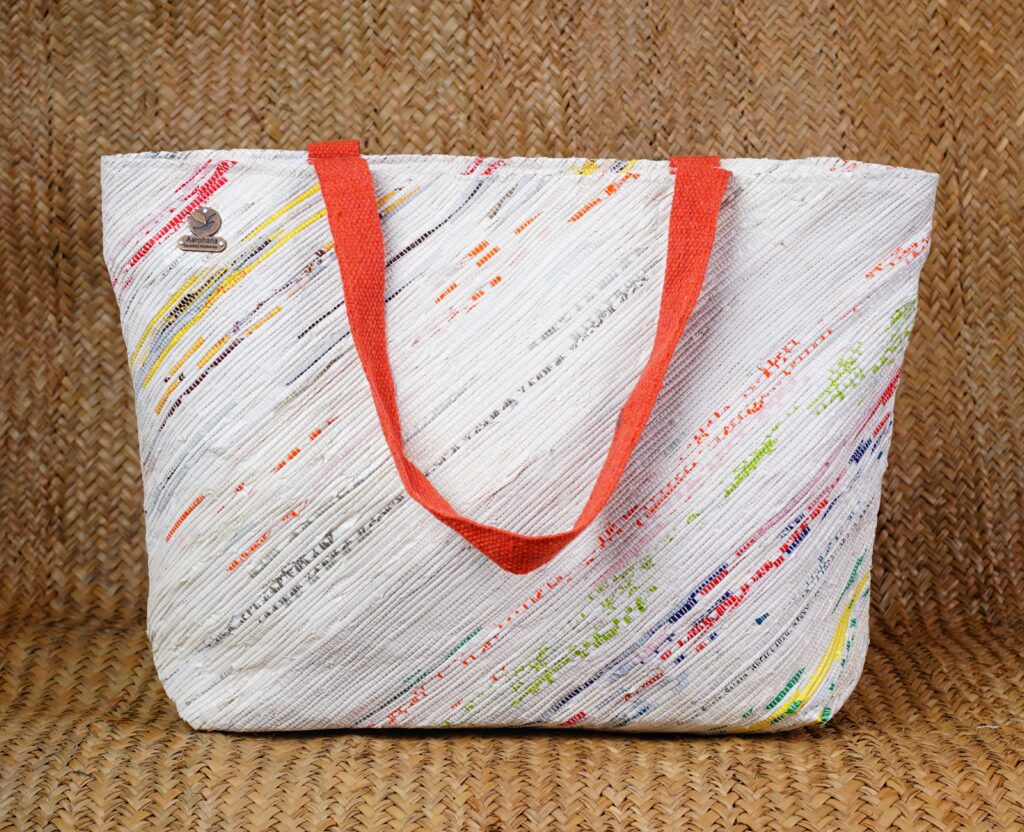 This COVID-19 pandemic has not only taken a toll on lives but economy as well and Amita is also facing challenges during this trying time. She said, "Due to COVID-19 pandemic, we have faced sales problems that have affected our business. For small organizations, cash flow has always been a problem and nowadays we have been facing it more. However, as tribal people are associated with us, we have tried taking care of their needs at this time. However, with the help of the digital platform, we are working in a better space as we are getting more customers online. Though there are so many government policies for the startups but still there are no relaxation or incentives for organisations that are working for the environment, not even in GST which is quite a challenge for us as an entrepreneur."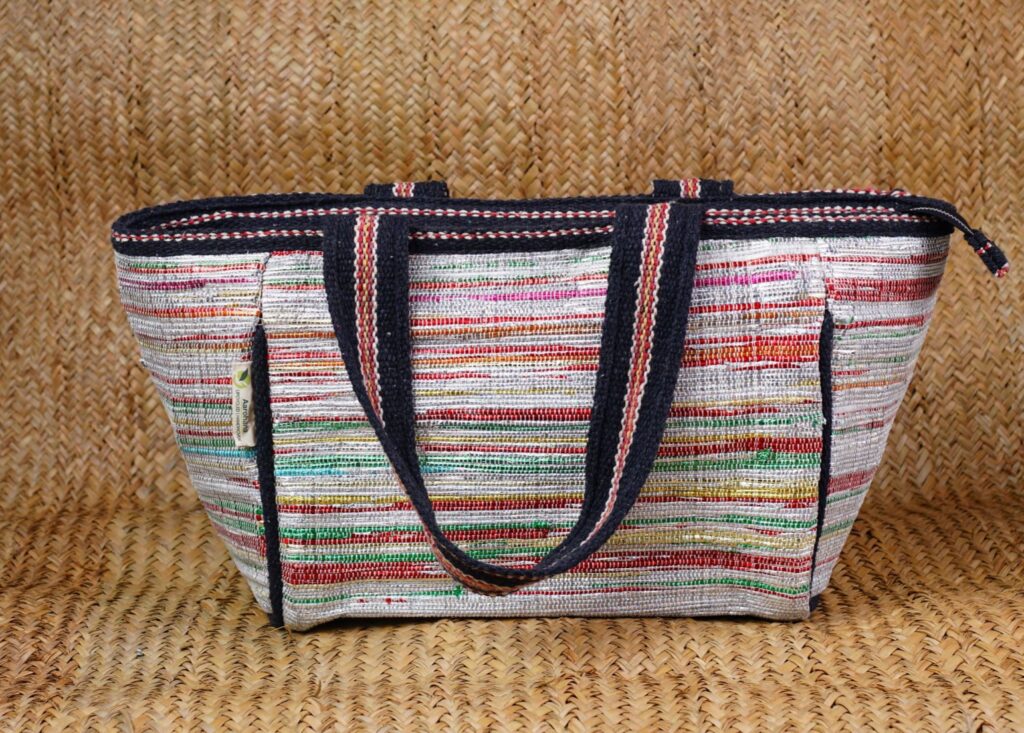 She also mentions that awareness needs to be created among people about the proper disposal of plastic. She said, "People should understand that just like their kitchen waste even plastic waste should be disposed off or given for recycling. Therefore, they should clean and dry the plastic and give it to the recyclers. However, if they throw it in the trash that plastic never comes for upcycling and keeps piling up in landfills. There should be enough sensitization among people so that they understand that proper recycling of plastic is important and it is also for some people's mode of income."
Apart from this, she is also working to start NGO named My Eco-Social Planet that will work on creating more awareness about plastic recycling. Under this NGO, she is planning to set up plastic collection centers and engage the community in interesting activities to create awareness among the masses.
She is trying to create awareness by setting up plastic collections centers, collecting plastic from society, conducting interesting activities, going to schools and colleges to talk about this and making the earth a better place. In future, I want to take this to the next generation and engage more people with this NGO."
"At an individual level, we all should follow 5Rs that is REFUSE REDUCE REUSE REPAIR and RECYCLE. Refuse whatever you don't need and reduce your consumption. Third reuse whatever is possible and fourth to repair the product instead of buying a new one. The fifth R, which is most important, is to recycle. When you don't use a certain product, find out ways to recycle it so that the product can be used in some way.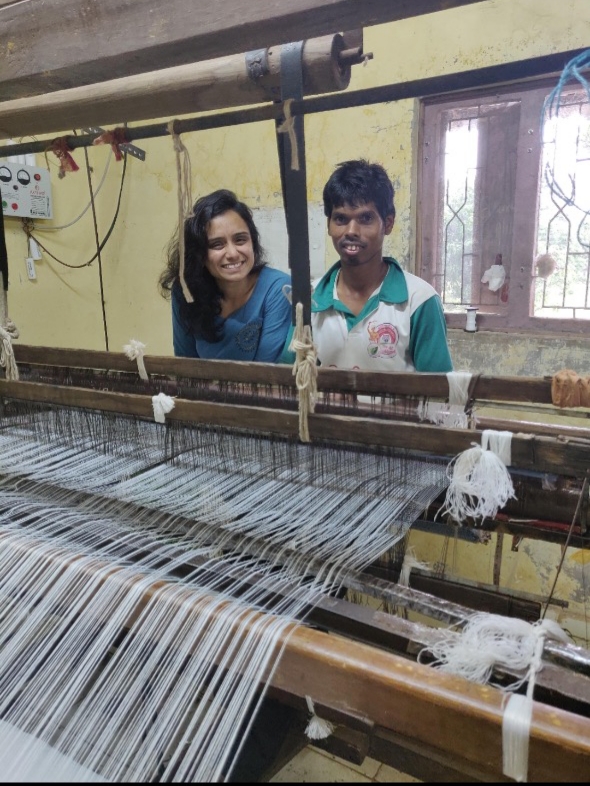 Amita said, "Everybody should review their lifestyle and their dustbin should be the mirror for that. Young generation should adopt an eco-friendly style and buy products that are eco-friendly thus helping the community. While shopping, we should be aware of plastic usage and buy products with minimal packaging. We have to make conscious choices about the products that are sustainable and as well as manufactured ethically without hurting nature. For eg in the present scenario, instead of using a disposable mask, we should use the re-usable cotton mask as the plastic used in disposable masks takes 1000 years to decompose in nature. One should always opt for a cotton mask instead of disposable ones."
Written by: Rujuta Kakade