Change in mindset along with awareness about the consequences of usage of plastic bags is the key to bring a change in society. However, it took time but people have finally mended their ways, discarding plastics and making a new beginning in an eco-friendly way.
Sikkim was the first state to impose the plastic ban in India, as early as 1998. The Indian Government off late realized the importance and imposed the ban on single-use plastic in 2019. It was like a bolt from the blue for people including shopkeepers and consumers. It took time but people have now learned to live without plastic. The use of recyclable carry bags made of jute, cotton, nylon, and other eco-friendly fibres has unfurled a hallway of hope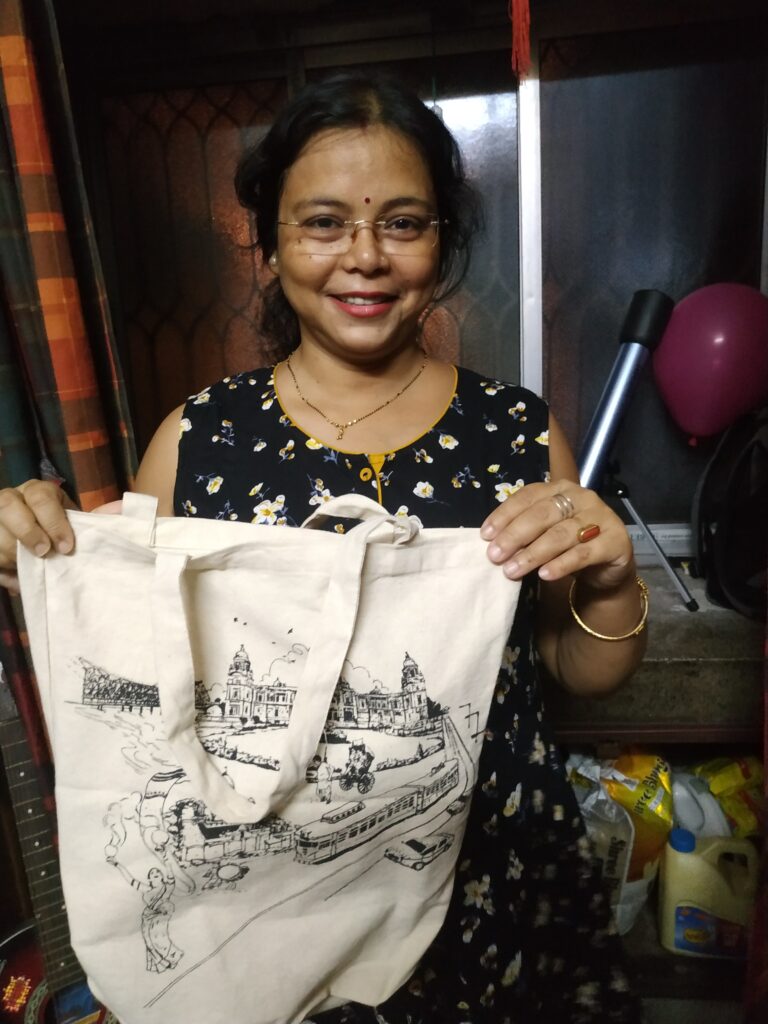 While the industries operating at a large level are still searching for ways or alternatives on how to replace their packaging plastics or plastic containers, consumers have already discovered the way! People are slowly but steadily switching from the use of plastic bags to jute, cotton, and other bio-degradable eco-friendly bags. "I have changed my mindset to 'use and throw' to 'mend and reuse'. I know plastics are cheaper and lightweight but the consequences are dearer. It shall fall heavy for future generations." said Sumita Mukherjee, a homemaker. Jute is 100 per cent biodegradable natural fibre. It can be easily blended with other synthetic and natural fibres. It is blended with cotton to produce Juco.
This change has happened as the awareness was created at the grass-root level and the society has started reacting responsibly. After repeated floods resulting from clogged drainage systems caused by plastic bags and other non-biodegradable items, it had opened eyes of citizens. People across the nation have come under the conclusion of taking the ban responsibly.
The shopkeepers and marketplace unions have positively reacted to the initiative taken by the government. They were the first to adopt the change. Studies show that any average shop or market seller earlier bought plastic bags summing up to Rs 7000-8000 just to give their consumers. "In the beginning, I charged for 40 microns plastic bag when people came empty-handed to shop. Later I felt people were reluctant and considered paying Rs 2 easy than carrying a bag from home. I refused to deliver items requesting the individual to bring a recyclable bag from home. I felt sorry, but if my one rule can create a difference, then I feel my behaviour is worth. " says Mainak Banik, owner of a local grocery store in Kolkata.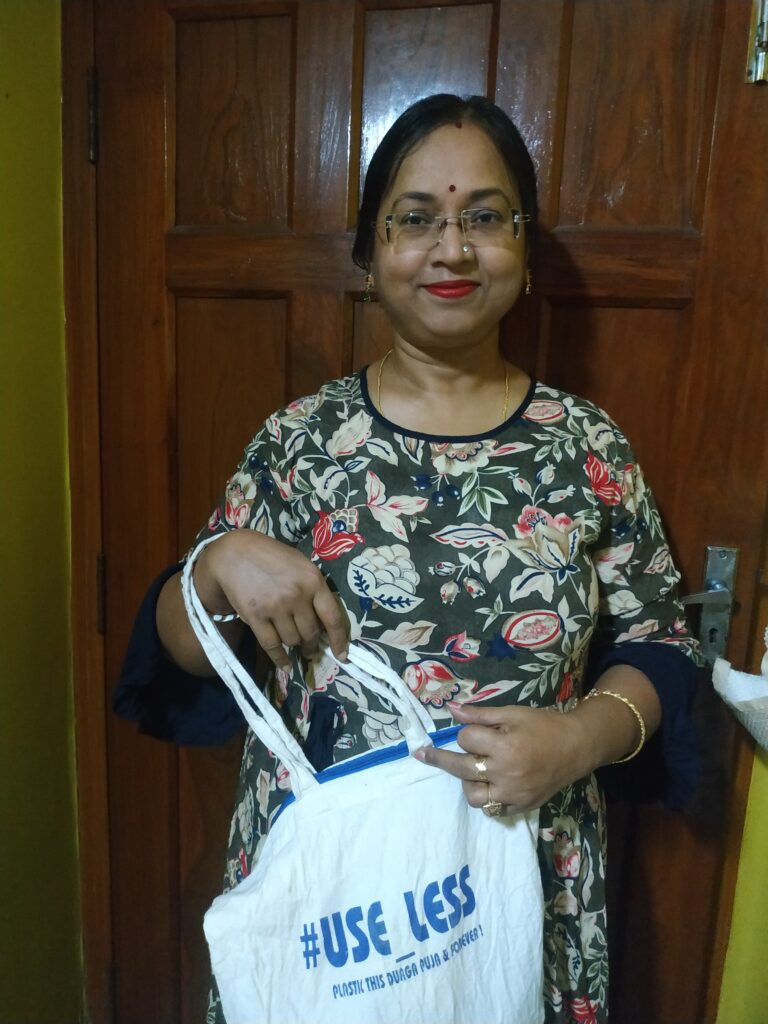 It takes dedication and responsibility to convert an issue into a mass movement. Nowadays, majority of people carries jute bag with them whenever they go to a shop. "Jute bags and cotton bags are sustainable. They are much durable than plastic bags. I have realized what harm we have already caused to nature. I am never going back to use plastic bags. Also, I shall never encourage one even if any shopkeeper offers for free." said Swati Pal, a teacher. Swati also discourages using paper bags and she adds " Just because paper bags are biodegradable doesn't imply that they can be alternatives of plastic bags. Trees shall be the victims if paper bags are used. Being eco-friendly by cutting down the trees as an alternative can never be called sustainable development."
This has called for new waves of demand for the jute industry and the cotton industry. At present five lakhs of cotton bags are being produced monthly in Tamil Nadu for domestic consumption to meet the market demand. The production of Jute shopping bags has increased from 7 per cent to 13 per cent in Bengal after the Prime Minister has put more emphasis in this sector in 2019. It has earned a total export of 163 crores to 244 crores in the last six years. The use of Jute bags has opened doors to millions of women in the villages empowering them to earn a living by making jute bags and cloth bags remotely at home.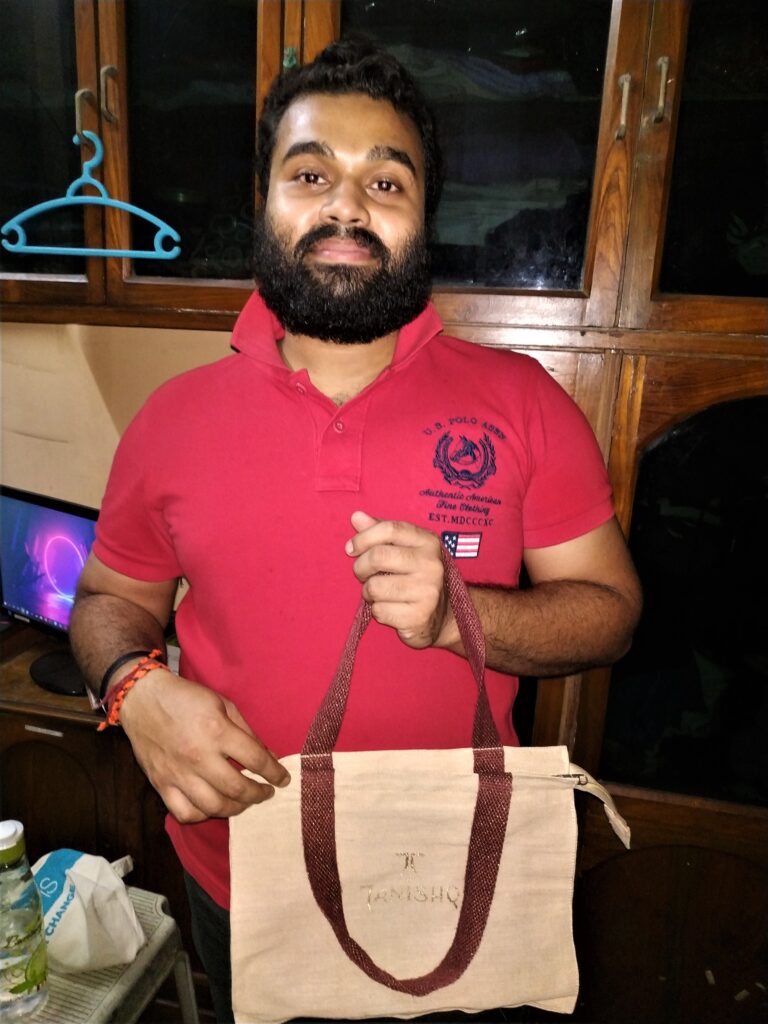 A sense of consciousness regarding the plastic bags has increased and many people across the country now prefer to carry their bags. People feel safer if they carry reusable bags from home. "I always carry small zipped pouches inside my shopping bag when I visit the vegetable and fish market. I handover the pouch to pack loose vegetables instead of plastic and keep inside the bag. When I need to go to the fish market I always carry non-plastic tiffin boxes to pack the raw fish." said Sayan Paul, a cricketer from Bengal who uses small zipped cotton pouches inside his jute bag to carry loose vegetables
"I have made it a habit to carry a small jute bag inside my bike's side box. My mother often calls me asking to buy vegetables or other essentials on my way home from the office. Neither the space nor the cost, but the intention behind these small ideas matters" said Gourab Mitra, an IT professional.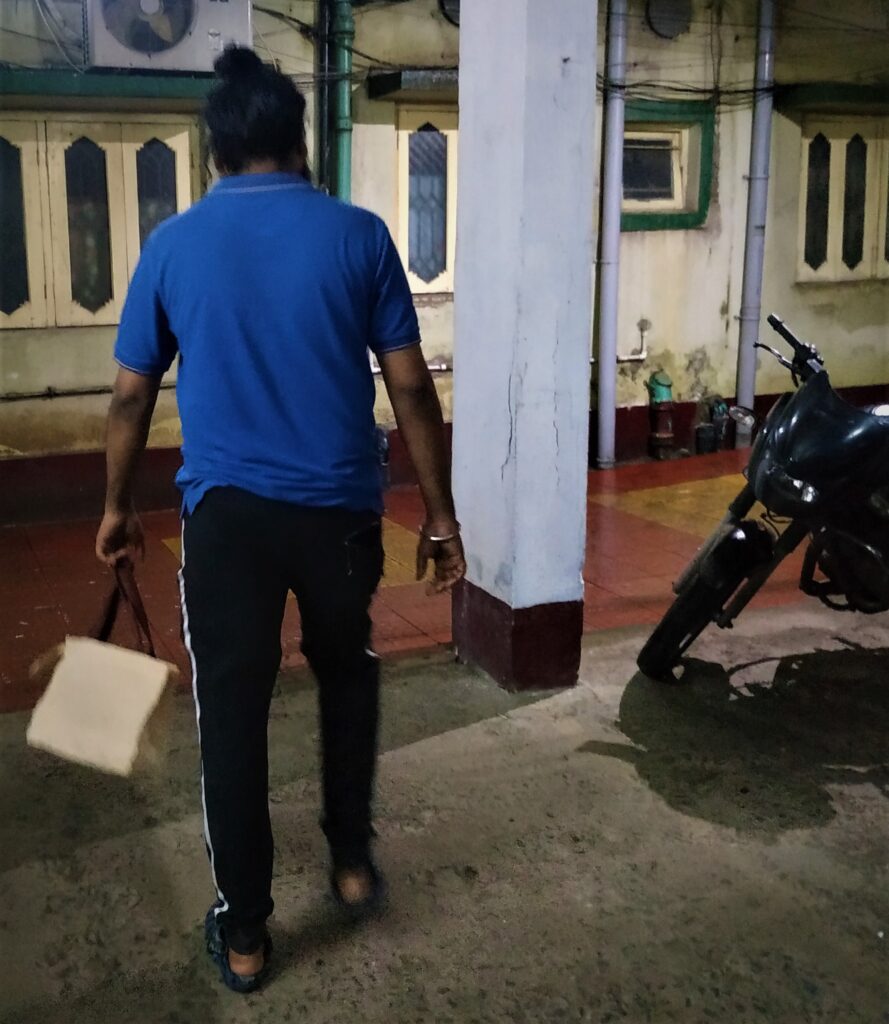 Gestures and actions like these restore faith in humanity. Responsible people with pure intentions still exist. Thankfully they are growing in number every day. Sustainability is the key to a better future. Let's bid farewell to all the plastic shades of earth. Let's join hands and paint it green once again. This time no chemicals but only with resources extracted from the lap of nature.
Written By: Oindrila Paul