Sunderlal Bahuguna was born on 9 January 1927 in Mardara, a village near the Bhagirathi River, 7 miles from Tehri, Uttarakhand. His father Ambadatta Bahuguna was a forest officer in the Tehri princely state, while his maternal grandfather Abhay Ram Doval was a royal landlord. Bahuguna admired Sridevi Suman, a disciple of Gandhi, who had fought for the complete independence of the Tehri from the British dynastic rule.
Impressed by Gandhi and Suman, Bahuguna's zest for environmental preservation took flight early on. 14-year-old Bahuguna actively took part in a movement to free the Tehri Garhwal region from the dynastic rule and even spent seven months in jail.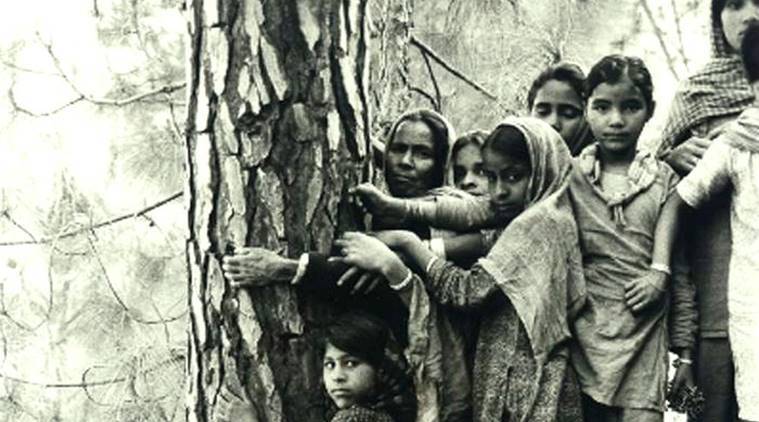 During his travels, Sunderlal Bahuguna closely understood the consequences of forest destruction and the benefits of forest conservation. He observed trees can bind the soil and conserve water.
For the British (who spread pine in the hills) and the forest department to which it was attached, the forests were only a source of timber, lees and trade. He believed that the first use of forests should be for the people living nearby so that they can get food, grass, wood and fodder easily. He said that the real benefits of forests are soil, air and water. This thinking later gave rise to the slogan 'Chipko Andolan'.
Bahuguna's work was recognised all over the world. He addressed the United Nations House of Representatives on the Environment. To spread the message of Chipko in all major countries, including America, Japan, Canada, France, Germany, England, Austria. The BBC made the film 'Xing the Himalaya' on them.
Sunderlal Bahuguna receives awards and honours
1981 Padma Shri (Bahuguna did not take it)
Jamnalal Bajaj Award of the Year 1986
1987 Right Livelihood Award
Honorary Degree in DSc by IIT Roorkee in 1989
Apart from this, the year 2009, Padma Vibhushan, National Unity Award, Shere Kashmir Award and dozens of other small and big awards were also given to him. Visva-Bharati University Santiniketan also conferred an honorary doctorate on him.
Top Books on Sunder Lal Bahuguna
Ecology is the Permanent Economy LE: George James University of Texas
Mahatma Gandhi's soldier Sunder Lal Bahuguna in the Himalayas: KS Waldia
Forest and Peoples: Bharat Dogra
Earth should call: Rajkamal Publications
Akansha Jain