Travellers have evolved along with the changing times. Travelling is no more spending vacations or adventures but now people travel to learn, explore and find out more about the diverse lifestyles around the globe. As travellers are evolving, branches of tourism have grown wider and in many different directions. One of these branches is "Agro-Tourism".
Agrotourism is the latest concept in the Indian tourism industry, which normally occurs on farms. It allows the tourists to experience the real enchanting and authentic contact with the rural life, taste the local genuine food and get familiar with the various farming tasks during the visit. On the occasion of World Tourism Day (September 27), the EarthView spoke to Rahul Kulkarni who has founded 'Farm of Happiness' an agro-tourism spot in Maharashtra.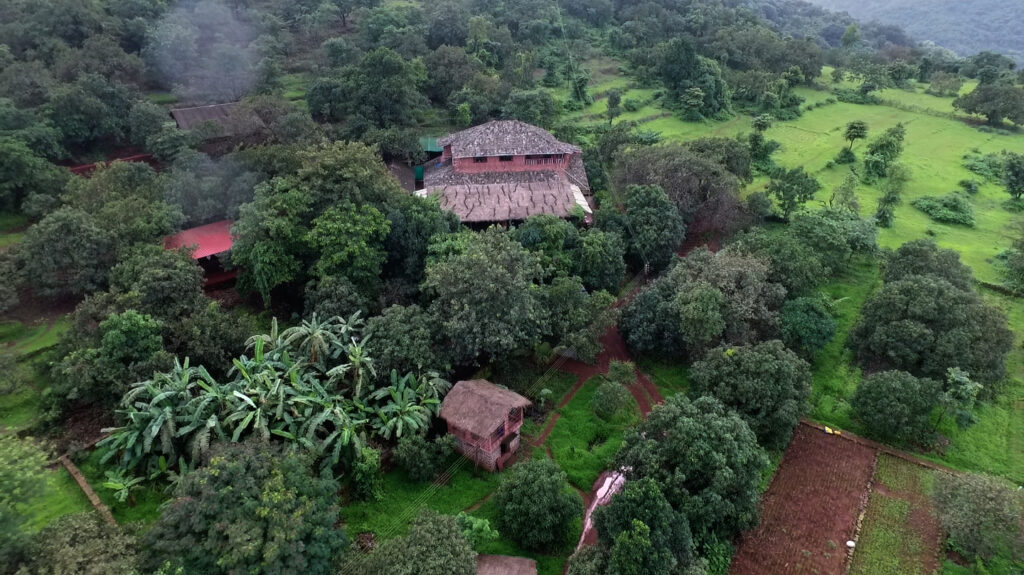 Located in Konkan peripheries of Maharashtra. Rahul Kulkarni and his wife Sampada Kulkarni who plunged into this journey to find a happy place and created "Farm of Happiness". They used to live in the busy city of Mumbai. Rahul was into advertising back then knowing nothing about farming and agro-tourism. Rahul had an ancestral land in his native place which was unused and terrain. " We thought of starting tourism in our ancestral village. Hence we started visiting places to understand different forms of Tourism", says Rahul. And to do so, they had to convert the unused land into one where cultivation can be done- this took a lot of hard work and patience. He visited Saguna Bag – which is considered to be a pioneer in bringing agro tourism to India. Rahul explains, "Saguna Baug Owner farmer Shekhar Bhadsavle gave us a lot of insights on the agriculture and 'food scarcity' and how agro-tourism can help it. We were inspired to do farming and use agro tourism to create awareness."
"Like everyone else in this generation, even I was stuck in the cycle of race and achievements of materialistic things. People want to go higher and higher but they don't realize about losing the most important asset viz. mental peace. I was searching a happy place!" says Rahul. In their city lives too, he and his wife were always good at hospitality and taking care of relatives/friends, entertaining them and providing them with the needful.
Upon asking about the significance and impacts of agro tourism, Rahul says, "We don't know about the source of our food and how it has ended in our plates. The process of "farm to plate" is a journey worth experiencing. The simple pleasure of saplings sprouting, the smell of moist soil, the nature nurturing us- all feel like a beautiful miracle." He explains, "When you get the experience of farming and get in the touch with the soil that 'touch and feel' experience lasts forever in ones' mind."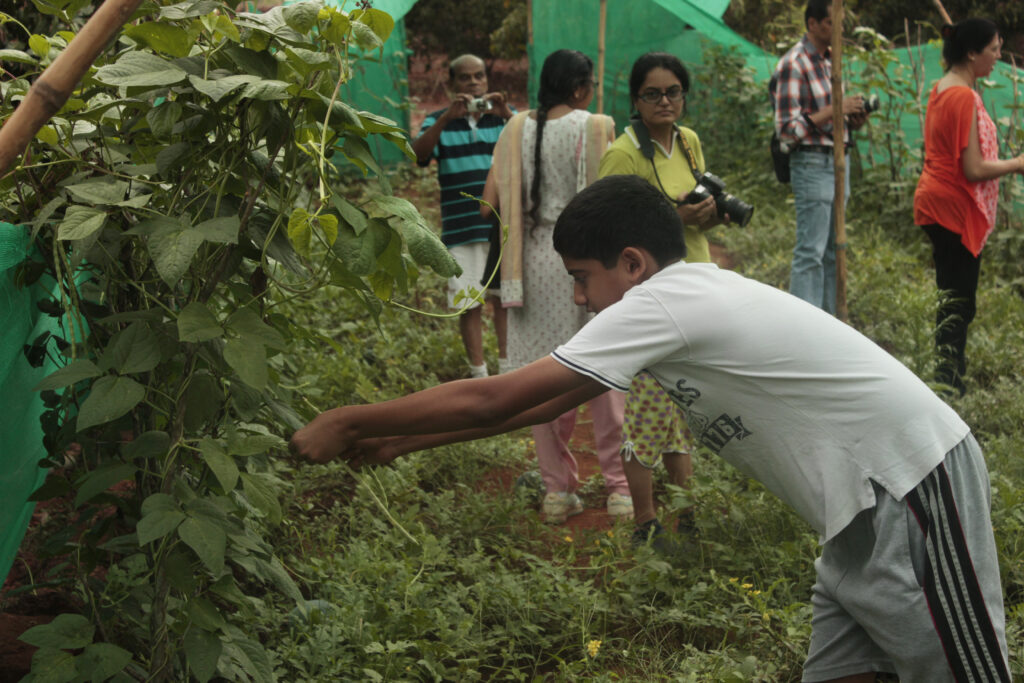 He further explains that there is a new breed of tourists these days. They are tired of staying in a five-star hotel suite and rather prefer to experience newer and local cultural differences. That is the reason that homestays and agro-tourism is increasing. He says, "The farms in Konkan and ones' in Kerala are going to be different. Every place holds a different culture, art, livelihood… each place will give you a different experience."
There is also some cliché themes and definition in the area of agro-tourism. Places, which doesn't give touch and feel experience, but these don't scare Rahul. He says," These won't last much as the people are getting aware of the facts. People need to just see where and how their food grows. The main goal is that when you take a bite of mango or eat a slice of orange, you would know how much efforts and magic of nature has been put in!!"
Positive effects on some environmental components, such as landscape, water and energy resources, biodiversity, as well as reduced or no use of fertilizers and pesticides in productive processes and improvement of the quality of foods. This occurs when the touristic demand pays close attention to the principles of sustainable performances, to quality products and to those, which are of low environmental impact. The demand made by tourists for traditional agricultural landscapes is continually increasing. As to this, it is useful to recall that farming has a very important role in the conservation of natural resources and landscape conservation.
Rahul said, "Agro-tourism brings people closer to nature. In closer proximity to nature, they become more sensitized in their behavior. A behavioral change such as giving up on plastic and moving towards sustainability comes with this kind of tourism."
After getting close to nature- people tend to follow sustainable living (be it for a change). Eventually, after knowing more about the diverse effects that plastic and other hazardous materials have on nature, people do start to forbid plastic and other toxic materials.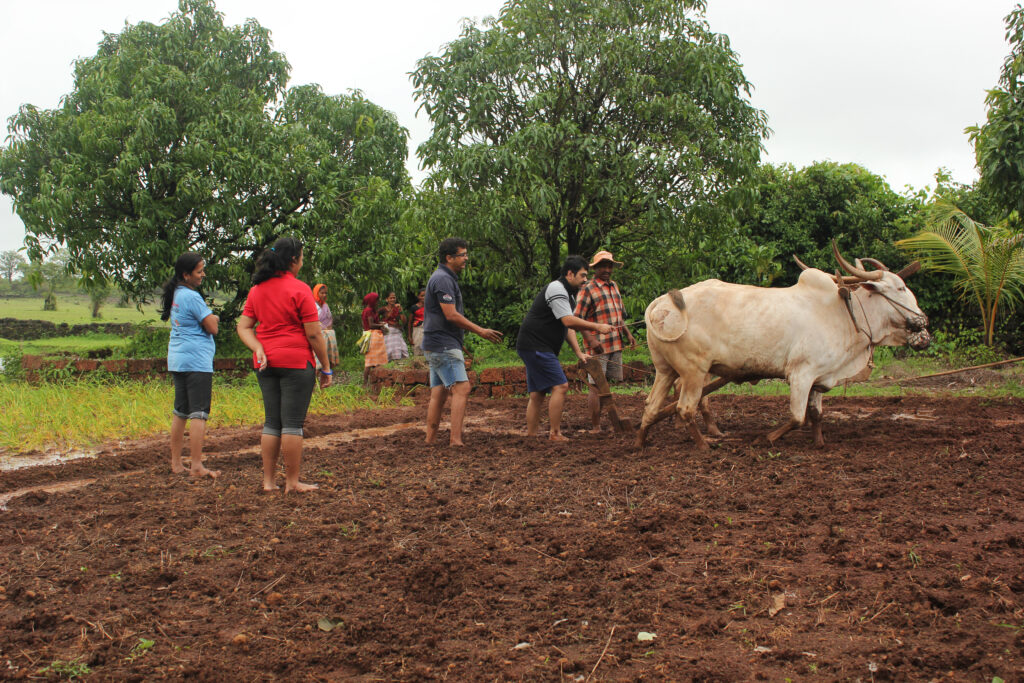 Agrotourism brings limelight on one of the most integral working community of any country i.e. the farmers! It enhances the respect for farmers in the citizens' mind. Rahul said, "Never the less, for the farmers, it is a challenging path to tread on as they don't know about tourism/ hospitality specifically. There can be a scenario where the farmer gets confused and will start producing fewer crops and focus more on hospitality-, which indeed ends the whole concept of agro-tourism. The Government has paid attention to this new arena of tourism and set up policies which are set out to help farmers regarding the same.
Farm of happiness provides a farm stay experience with local cuisine made with native grains, vegetables and fruits. A body and mind detoxing place away from the life of the Internet and television. The guest here gets to experience farming and breathe the fresh air of Konkan. People can also go for bird watching and photography, also butterfly watching, fishing and star gazing. The beautiful Konkan landscape gives an opportunity of bird watching, Local trails and treks, 10,000 BC old Petroglyphs site visits in Konkan and a lot more!
To know more about Farm of happiness- http://farmofhappiness.com/
WRITTEN BY: Kosha Naik