Bamboo, a versatile, renewable, strong as well as environment-friendly material is popularly known as 'a poor man's timber'. Yogesh Shinde, the founder of Bamboo India, took this initiative in 2016 to change the perception of bamboo to 'wise man's tool'. With his venture, he has been successfully saved 12, 00,226 Kg of Plastic pollution by promoting and selling their products crafted out of bamboo. These products have replaced the non-biodegradable plastics.
In a conversation with The EarthView Yogesh describes the idea about bamboo products and its emerging need in the market as the environment-friendly product.
"India holds the second position in the world when it comes to bamboo cultivation, even though the market share of bamboo products is only four per cent. It is the world's fastest-growing grass and its importance has been ignored. We have seen that every industry has flourished once somebody took a strong initiative and therefore I have decided to work with bamboo for sustainable living," he said.
He added, "We all know plastics are helpful in many ways but ultimately they end up in landfills. India generates more than 150 million toothbrushes waste each month which pile up continuously year after year. So, I decided to bring a change from the small product that exists in abundance and started working on bamboo toothbrushes."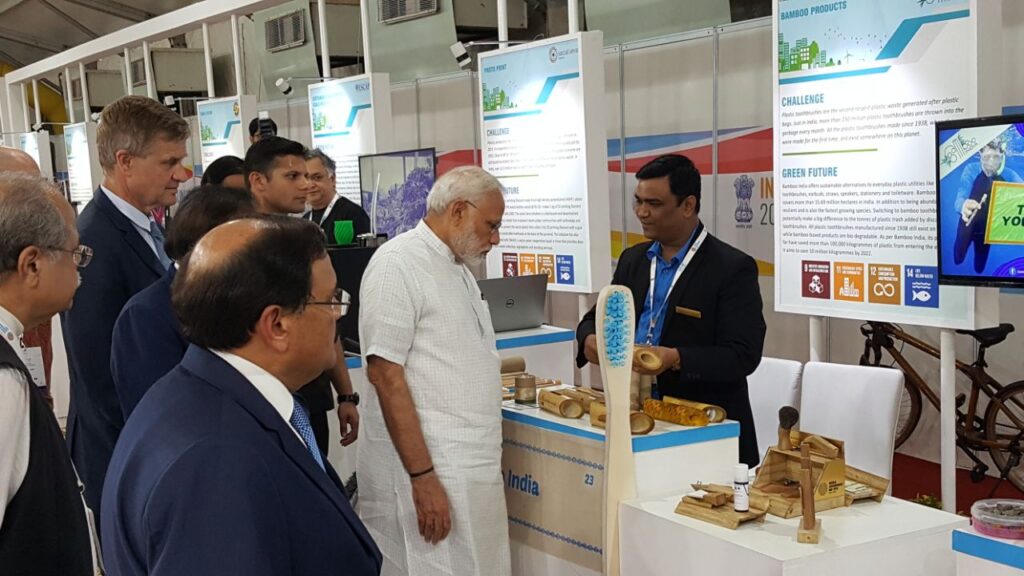 The IT professional cum Entrepreneur
Yogesh Shinde from Pune had a successful corporate career and was working as a successful former Associate Vice President of Barclays and had no ideal connection with farming and bamboo. However, he was also promoted to work in Germany and Europe, a perfect life that everyone needs.
After years of work, he observed various problems faced by the world and decided to address them. While he was in Europe, he observed that farmers over there are portrayed as independent and financially well-off. Though, Indian farmers were living in highly devastating situations. This laid a foundation in Yogesh to carry out deep analytics on farming and urged him to come back to India.
"Coming to India made me wonder about the crisis arising because of plastics. We cannot keep blaming the government and society every time. So, I started researching and found there was no prime importance given to bamboo even though the bamboo was produced in India in abundance. After talking to several farmers I decided to initiate the business of bamboo products," says Yogesh.
Yogesh started Bamboo India, a company that crafts eco-friendly products from 2016. He took the help of the farmers from the village Velhe, Pune. At the elementary phase, skilled workers at Bamboo-India started crafting toothbrushes, speakers, clothing pegs, desk organizers, utility stands, and sky lanterns from bamboo.
"Our vision was to cover almost every object made of plastics. But after analyzing the market we initiated through toothbrushes and some other items. We made a good start and till date completed more than 61525 orders," said Yogesh.
Being a native of Pune, Yogesh saw that bamboo was cultivated in huge numbers in Maharashtra. Upon further study, he discovered the farmers and other weaker sections of society will be benefited if an industry business is set up. "I found people can only be benefited if there will be an industry generating lots of employment openings that can support farmers, local traders, craftsmen, and target the plastic inflammation that has consumed our lives, "said Yogesh.
However, Bamboo is just one type of grass, but it has over a thousand species. Yogesh initially installed the manufacturing unit in his farmhouse which was nearby the industrial region. He had visited several factories of toothbrushes in India and China to understand the manufacturing of tooth-brush.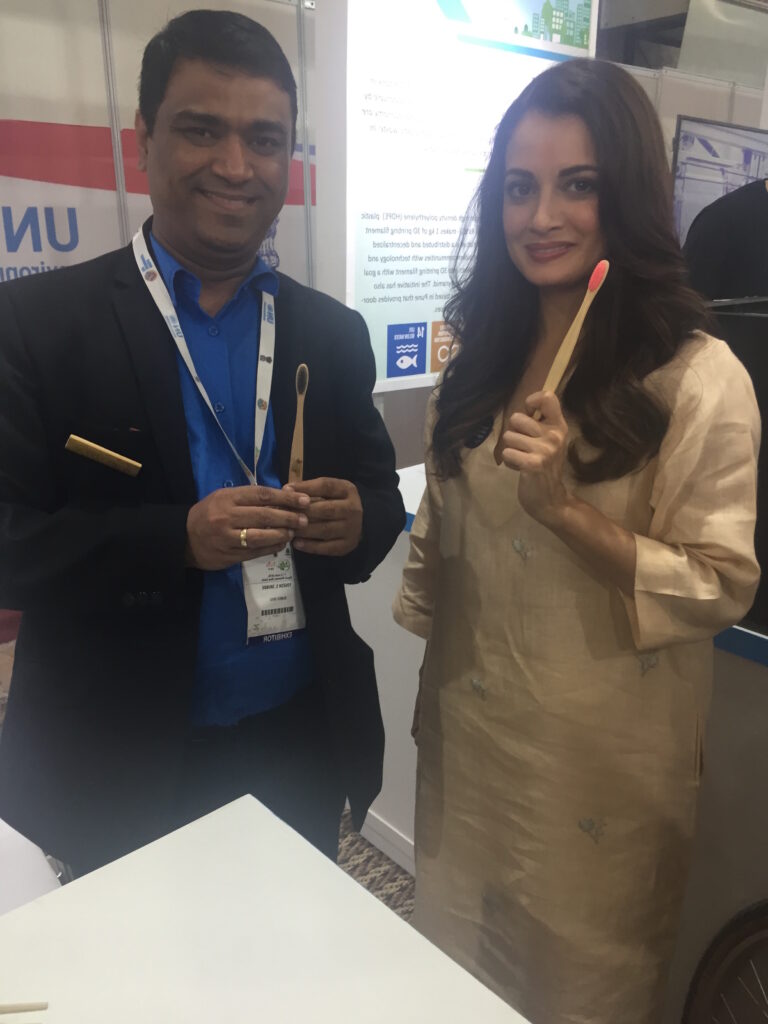 Emerging with the Market
Initially, bamboo products were not appreciated by everyone, however, word-of-mouth helped a lot in the sale of these products created by Yogesh. "At present Bamboo-India is part of grooming industry that produce bamboo products with 32860 happy Customers," he said with a smile.
He further said, "Our vision was to manufacture viable substitutes to household plastic products. Even after the increase in the consciousness among consumers to make sustainable choices for the betterment of the planet. However, the willingness to shell out huge prices for sustainable products is still not there. But everyone needs to understand that it's a circular economy and with the increase in sales the prices will drop gradually. When we started bamboo toothbrush, it was sold at Rs. 150 and now I am happy to inform, that we became successful in cutting the cost to as low as Rs. 55."
At present, Bamboo-India is planning to add new products to its catalogue and also collaborating with corporates for its growth in business. It is estimated more than 1800 farmers are associated with the company and in future more farmers will be added to this enterprise. Although the company has seen a profitable beginning, the current pandemic penned down the company's sales.
Talking about the challenges, Yogesh said "Government support is very crucial for the individual entrepreneur to succeed in his endeavour. At ground level, I was deprived of the support system. Also, the work of administration at ground level is not up to the mark. I believe that bamboo is the product of the future and the government should emphasize its importance and more awareness should be created."
Bamboo-India dreams to create a world free of plastics. Bamboo is a strong, environment-friendly, and sustainable material with a lot of unexplored potentials. "We are determined to work day and night to reduce plastic consumption from this world. I will try my best to produce and sell more and more products so that one day everyone will count on bamboo despite plastic products," said Yogesh as he signs off.
Written by: Manoj Khetan